Turbulence Training Success Stories of the Month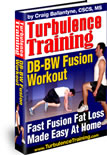 Wow, amazing and powerful stories this month! Each of our winners has been awarded a 1-Year Platinum TT Membership for sharing their body transformation fat loss success story achieved with Turbulence Training.
***************************************************
"I am a 38-year-old woman, 5'9" tall, my current weight is 145 lbs, and my goal weight is 138 lbs. I have two children, ages 17 and 21.
I started using Turbulence Training (DB-BW Fusion program) 3 weeks ago and am amazed at the results already. I lost 5 pounds in my first week on this program. At the end of my second week I had lost another 2 pounds.
Towards the end of this second week I also started noticing changes in my body. My clothes were no longer tight and uncomfortable and the little baby belly that showed up after having my two babies so many years ago was slowly getting smaller – this is the most stubborn part of mybody and I know it will take more hard work to get rid of it completely, but progress is exciting.
My upper abs and obliques had slimed down noticeablyand I was feeling sexy again. I have accumulated 10 pairs of jeans over the past 10 years or so. These are expensive jeans (at least to me) – Lucky Brand, $80 – $100 a pair, but so worth it –  and I have never had the courage to throw them out as I outgrew them.
Today was casual Friday at work and I'm happy to say, at the end of week three on TT, I am wearing the smallest pair of jeans  in the stack right now. I can't even begin to explain how happy this makes me but I have a feeling there are other women out there who can relate.
My self confidence is back and I feel like I can conquer anything.
I also loved the fact that I could do the workouts in the comfort of my own home, in a very small space, and without purchasing any expensive equipment. I spent about $100 on a stability ball, a set of dumbbells and a kettlebell.
Bottom line, this program is quickly getting me the results I wanted in my own home with very little time investment and for very little money. I can't wait to see the results at the end of week six – I may have to purchase a bikini for the first time in my life."
Kelly K
*********************************************************
"Hi Craig,  I wanted to take a moment to tell you my story. I began my get fit, lose weight journey in September of 2009. I used your training programs and still do now. In fact my personal trainer loves my PT sessions as she cant believe the results that i get from your workouts.
I mostly started losing weight and getting fit to get rid of weekly migraines and constant fatigue. In the first 4 weeks I lost 12.5cm and 2% bodyfat. By week 12 I had lost 57cm in total and another 6% body fat. I had also lost 8 kg. Since then I have a total fat loss of 12% bodyfat, 10kg and 65cm.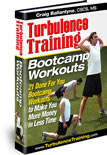 I am now taking people out in my lunch breaks and doing bodyweight training and interval running with them and they love it. I cant thank you enough for giving me the kick start i needed."
Fiona Ransom
*************************************************
"Craig, I am a 46-year old single dad with three boys and I have full time custody, so needless to say, my life is quite busy. I have been trying to develop or find a workout program that can fit into my busy lifestyle for quite some time now.
However, playing tennis and basketball and working out occasionally using HIIT and the traditional meathead workouts did not help control my weight. I have been weighing in at anywhere from 215 to 220 lbs for a few years now.
Everything changed one day when I was surfing the Internet looking for HIIT type workout routines and I discovered Turbulence Training. I took advantage of all your free reports, workouts and videos.
After reading many of your workout philosophies, I felt much more educated on how I needed to workout and change my eating habits. I then subscribed to your 21 day trial period and couldn't believe how much stuff I received.
I started the Intermediate TT workout on May 19th, 2009 weighing in at 217 lbs and I have become truly addicted to your workouts. I have never been more motivated to workout in my life. I can get the strength training portion done in 35 minutes and still have the focus to get on the treadmill for 16 to 18 minutes.
The reason I don't dread the HIIT on the treadmill is because you taught me to truly rest during the rest interval. I was making the classic mistake of not lowering my intensity enough during the rest interval and this made me not look forward to getting on the treadmill.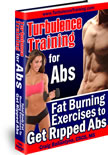 I just completed week 3 of the Intermediate TT and my weight is down to 207 lbs and I feel  great. Although, I still have a long way to go, my abs are actually starting to show a little and I really believe I can get that six-pack that I thought was impossible to achieve.
I have already undergone a very noticeable change in only 3 weeks. Turbulence Training is awesome!!!
I have never written a testimonial for anything. I really just felt I needed to provide you with feedback because TT has really changed my life thus far. THANK YOU!
Elio Denis
*********************************************

Congratulations to all of our Turbulence Training Success Stories,
Craig Ballantyne, CSCS, MS
PS – Please post your success story below!