Fat Burning Foods (Huge Nutrition Myth)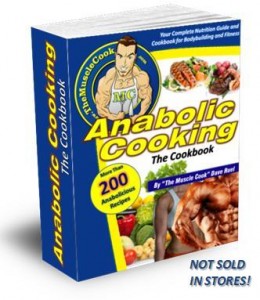 I have to admit something…
I am going to upset a few of my good friends when I crush this nutrition myth.
But if I have to sacrifice myself in order to help you out, then that's what I have to do.
So here's the final (and most ridiculous) nutrition myth…
The Myth – Fat Burning Foods Exist
This. Is. Wrong.
Fat burning foods are the "unicorns" of the nutrition world.
They do not exist.
And when you think about it, the term doesn't make sense.
How can a food cause you to burn fat?
It can't.
Foods GIVE you energy.
They don't cause you to burn fat.
When you eat food, the hormonal changes in your body SLOW fat burning, they don't speed it up – no matter what you eat!
Listen, the experts mean well.
They want to show you a list of foods that will help you with fat loss, but it is a myth that "fat burning foods" exist.
And yes, they are right that whole, natural foods such as chicken breasts, eggs, nuts, fruits, and vegetables all help you lose fat by controlling your appetite and by not causing you to gain fat, but NOT ONE of those ingredients actually burns fat.
Now some might argue that eating hot peppers or caffeine or even green tea can burn fat, but do you seriously think that eating those foods is even 1/1000th as effective as a workout?
They aren't.
Sorry.
Okay, now for the good news. As I mentioned yesterday, you can still eat your favorite foods on a fat loss program.
You can eat steak, healthy buffalo wings, chicken quesadillas, pork chops, and even sweet potato fries, BUT…
…only if you use Chef Dave Ruel's recipes. If you try making these on your own, I can't guarantee your success. Check out his cookbook here:
Just think of the amazing meals you can eat this weekend.
This is how I would eat using Dave's recipes. I'd start Saturday morning with the Apple Oatmeal Pancakes, for lunch I'd have Chili Bean Burgers, then I'd snack on the Almond-Coconut bars in the afternoon, and finish off with either the Whole-Wheat Vegetarian Lasagna OR the Tangy Thai Chicken.
But, I'll actually be away (again) this weekend, in Austin, Texas. If I have any good workouts or meals down here, I'll let you know next week.
Your friend and coach,
Craig Ballantyne, CSCS, MS
Author, Turbulence Training