How to burn fat in just 7 minutes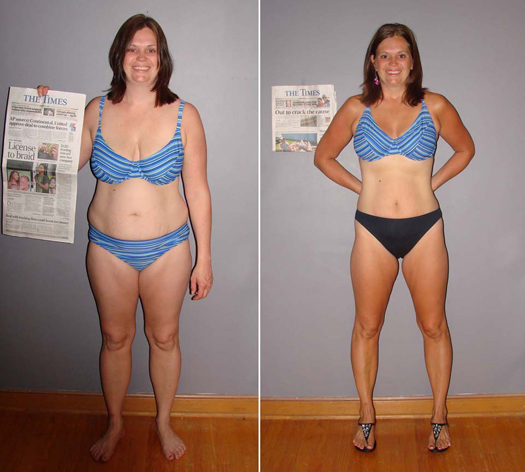 In 1999, I invented two techniques that changed the future of the fitness industry.
I was a nerdy graduate student at the time, finishing up my Master's Degree in Exercise Physiology. My research was about how cardio, weights, and interval training change your metabolism and fat burning hormones. And the results led to the creation of the Best Fat Burning Workout EVER — Turbulence Training.
Since then, millions of people have given up long, cardio workouts and switched to Turbulence Training to boost their metabolism and help them lose weight faster — all while sculpting lean muscle that allows them to eat more, and burn off more, of their favorite foods.
The two techniques I invented were:
a) Non-competing supersets
b) The power of Muscle Turbulence
In 2010, a study from the Journal of Strength and Conditioning found that my special type of supersets burned more calories during a workout and AFTER a workout (in the legendary Afterburn phase that can last for over 24 hours). That's how you double your fat loss from less exercise.
So if you are serious about transforming your body to next level hotness, you need to take advantage of these two scientifically proven fat burning secrets.
Let me show you how with these insanely effective 7-minute superset workouts and the power of Muscle Turbulence.
Workout A – 7-Minute Chest & Back Fat Burner
1A) DB 1-Arm Row – 30 seconds per side
1B) The Toughest Push-up you can do – 30 seconds
– Rest 30 seconds and repeat 3 more times
Workout B – 7-Minute Legs & Abs Fat Burner
1A) DB Split Squat – 30 seconds per side
1B) Stability Ball or Ab Wheel Rollout or X-Body Mountain Climber – 30 seconds
– Rest 30 seconds and repeat 3 more times
That's what makes these the BEST workouts ever. Period.
  Get MORE of the BEST Fat Burning Workouts EVER 
Time to get your best results ever,

Craig Ballantyne, CTT
Certified Turbulence Trainer
PS – A new study from Harvard has found…
…that "weight training is the most effective way of keeping abdominal fat in check, compared to other activities such as running or cycling."
Of course, you and I already knew that… so skip the cardio and use:
The BEST Weight Loss Program for 2015
Read the article on that page for the exact weight loss program you must do for fast results in 2015. And just in case it sounds to good to be true, take a look at the transformation stories on that page that PROVE it, such as…
Jay who lost 26 pounds, fixed his knee pain, & increased his energy
Brita who lost 17 pounds while exercising LESS than ever before
Troy who lost 31 pounds and can see his abs again
Molly who fixed her fat burning hormones & changed her life
And Catherine who looks 14 years younger after dropping 14 pounds
You can see their pictures and check out the full stories here…