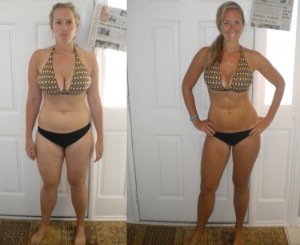 On Tuesday afternoon I received an amazing email from one of my best friends…a guy I've known since I was 10 years old.
(He even knows my hilarious child-hood nickname that I MIGHT tell you about someday.)
My friend had been looking at our TT Transformation Contest entries and he said,
"Hey (insert my childhood nickname), I should have entered your contest because I went from 224 to 210 with your programs and interval training."
And then he said what almost EVERY other TT user says to me at one point in their Transformation…
"My biggest EYE OPENER was that VIDEO where you were on the treadmill and the other guy was eating the pizza. I always used to try and 'out train a poor diet' and I was getting beefy without realizing it."
And so you might be thinking, "What VIDEO?"
Well, he's talking about the BEST video I ever made…it is even better than ALL of my workout videos…if you haven't watched it yet, tt will change your life.
I've heard from so many people it was eye-opening and changed their fat loss mindset forever, including the winners of the 8th TT Contest.In particular, please read Mark and Molly's powerful stories here (
and give a little Facebook love too by clicking "Like" on the pages
).
=> Discover how Mark overcame the odds to lose his belly fat
You never know who YOU might inspire to change their life when you SHARE these powerful stories.And wouldn't you love to feel energized and more confident like our winners?
When you transform your body, you cannot help but transform your mind and your entire life.
It could be the most important thing you EVER do for your health.
Now I know you might still be skeptical that you can get results by working out less and by completely ignoring cardio, but the NO-cardio Turbulence Training System worked for Molly. Just see what she wrote in her TT Contest entry:
"Then, something miraculous happened–I began losing weight. How
could that be? I wasn't spending hours in the gym a day. I was only
spending 45-60 minutes three times a week. When I heard that before,
you have a tendency to think–that can't be real. "They" are just
saying that to sell a product.
"But that isn't the case with TT. Changed my life. I can't say it
enough–CHANGED MY LIFE. So while the past ninety days has only been
part of my Turbulence Training journey, its been incredible. I
really feel like odds were against me to lose, and its been like a
huge weight has been lifted off my shoulders."
And now?
Molly is a Certified Personal Trainer changing the lives of others.
It does not get any better than that in my world.
There's hope for you. There's hope for your mom, your dad, your wife, your husband, your sister, your brother, your girlfriend/boyfriend, and anyone you care about!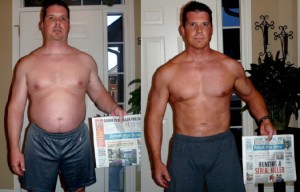 There is hope for them. They can change. You have proof.
So, I hope you will join me when the 9th TT Transformation Contest kicks-off on Sunday, September 5th.
How much would it be worth to you to lose that weight? To have more energy? To be able to keep up with your kids? To lose the last 10 pounds or even just the first 10 pounds?
Would it be worth even just a dollar to try it out?
Surely you could spare a dollar to try out a new approach to losing fat, one that has worked for thousands of people, including our contest winners here.
And there's no risk to you.
If within 21 days you feel that Turbulence Training is not right for you, just email us, and one of the members of the TT Team – Lesa, Erin, Amy, Dan, or myself – will cancel your order. You won't pay another penny if you don't believe Turbulence Training is right for you.
Try Turbulence Training for just one dollar here – and change your life.
=> Get the World-Famous Turbulence Training Workouts for One Dollar
I'm looking forward to your success!
Sincerely,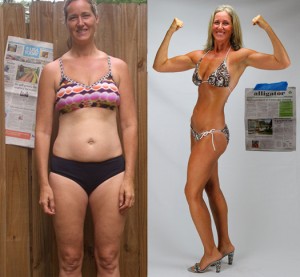 Craig Ballantyne, CSCS, MS
Author, Turbulence Training
PS – All of the 8th TT Transformation Contest Results are here:
Looking forward to your results in TT Contest #9!