The Ultimate Guide to Creating a Life Vision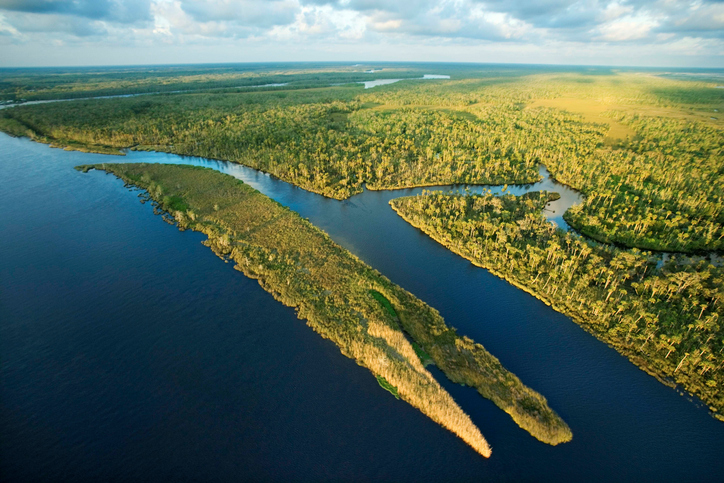 Why creating a life vision can help you achieve more… Plus how to script yours!
Imagine hundreds of acres of swampland. There are birds diving into the water after fish, gators lurking lazily around the marshes, and it's hot, humid, and hazy.
Do you see the Happiest Place on Earth?
One man did.
His name? Walt Disney. He could picture in his mind's eye what the future held for this so-called un-useable plot of land in central Florida. And it all started with a vision that came to him long ago.
In the 1930's, Walt Disney had a dream to create a 'magical park' where parents and children could have fun together. That vision would become the California-based amusement park Disneyland. However, the park was restricted in size because of its location, and Walt didn't like the businesses that sprung up around it. He decided to head east in 1959 to find a new location where he could build a larger theme park and have greater control over the surrounding area.
After years of searching for his dream destination, he finally found it. In November of 1963 Walt flew over a large plot of swampland just outside of Orlando. He settled on this location and immediately arranged to secretly begin buying tracts of land (so as not to set off a burst of price speculation). Walt's dream of building a bigger and better theme park came true because he had a clear and concise vision of what he wanted to achieve.
Few people have a clear vision for their lives, let alone for creating a 'kingdom' out of swampland. But not having a vision holds people back from reaching success in life.
Not have clarity about your future can create the sensation of spinning your wheels nowhere, even when the days are full of activity.
Have you ever struggled to find your focus? Do you ever feel overwhelmed with options and unsure what direction to take each day?
It's not your fault if you're unsure about the answers. Odds are, you were never taught how to create a powerful vision of your dream destination in life.
Or what I call, "writing the movie script for your life."
Find 1-2 hours today and do just that. Then, with your vision in place, you'll finally know where to focus your energy because you'll understand what matters. This is th act of finding clarity on your number one priority in life. When you have this vision, you'll finally be able to plan your perfect day and end each day with a feeling of accomplishment and success.
To get you on this fast track to success, you need to understand how high performers think about their futures.
It starts with a journey back to Disney World— the most visited vacation resort on the planet. Almost everyone's been to (or wanted to go to) Disney World, either as a child or adult. It truly is a dream destination.
But for a dream destination, it's relatively simple to get there.
Exercise 1: Think of the physical logistics of visiting Disney World.
If you don't live in central Florida, then your journey begins with a flight (or a long drive!) to Orlando. It's easy to get to, with over 55 international cities flying non-stop to Orlando International Airport.
When you arrive, your next step is to visit a car rental kiosk, get your vehicle, and punch the address into the GSP. Armed with the exact coordinates, you can drive directly to the theme park.
Why is it so simple to map out this trip? Because the steps are concrete and lend to utter clarity about where the destination is and how to get there.
Exercise 2: Apply this planning to your future.
What do you want your future to look like. Where do you want to be, who do you want to spend it with, and what do you want to be doing.
Plan your life as diligently as you would plan a vacation. Don't just wake up every day and wing it.
Those who take the haphazard approach of an unplanned life will struggle more.
That's why I teach people to write a movie script for their life. This vision creation process is simple, but extremely powerful. When you have this plan in place, you can get exactly what you want in life.
Let me prove it to you.
How I Created My Vision for Success
In 2006, I was 30 years old. My fitness content publishing business was having its best year ever, and we had thousands of customers from dozens of countries around the world. It was so successful, in fact, that I was able to quit my job as a personal trainer and pursue my business full-time.
In order to grow my business and help more people change their lives and transform their bodies, I hired my first business coach. We held weekly phone calls over three months where we planned a successful re-launch of my best-selling program, Turbulence Training.
Hiring a coach was one of the best career decisions I ever made, and within months I was making more money each week than I had in the months prior.
While these short-term gains were greatly appreciated, something even more powerful emerged from my working with a coach.
I created a dream destination for my career.
With a vision in place, I was able to achieve exactly what I wanted in business.
This was the first time I had ever verbalized my dream, although it was a desire that I'd had in mind for years. My coach helped walk me through the skill development I needed to reach my vision. Then, the more I planned out in detail how to get there, I could see my dream destination with crystal clarity. I ended up writing my movie script for a perfect life and outlined a straight line to success.
My time would no longer be wasted by distractions.
In the following years I joined Mastermind groups, stepped out of my comfort zone to attend seminars and grow my business network (despite my natural introverted tendencies), and began coaching others to grow their own online businesses.
Every day I was taking action towards my vision to get to my dream destination. And everything I did attracted more opportunity and more good people into my life. I call this, The Law of Action Attraction, and it's an essential component of achieving your vision.
The Result of Scripting My Vision…
Five years, three months, and 17 days after first sharing my vision with my coach, I reached my destination.
That's the power of writing the movie script for your future. It helps you achieve exactly what you want in every area of your life. Your vision can help you find the love of your life, buy the home of your dreams, write that book that is hidden inside of you, or create a million dollar business.
The approach is so easily applicable to these very different goals because the structure is one of creating clarity and formulating a plan.
I was able to achieve my dream because I had a crystal clear vision, just like Walt. I knew what I wanted and where I wanted to go, then determined exactly what I needed to do to get there.
Identifying Detours and Distractions
Having a crystal clear vision for my future not only showed me what to do, but it also taught me which detours in life to avoid.
It showed me where to say "No" and where to say "Yes." This is often what's missing from most people's plans, and it's why they waste time, money, and energy on things that don't move them ahead.
You may also feel this way; like there is a gap between where you are in life right now and where you want to be.
This problem exists because you don't yet have a clear, defined vision for your life.
According to Tony Robbins, most people lose momentum or get distracted when they don't have a vision. "We all need a compelling future, something that will get us up and excite us. If you don't have that, life feels very dead for high performers," he said.
That's why it's so important for you to learn how to create your vision. Fortunately, creating your vision and painting a picture of your dream destination is simple.
Think about your favorite movie. You can picture the setting with crystal clarity. Perhaps it's Leonardo DiCaprio on the bow of the Titanic. Or Tom Hanks storming the beaches in Saving Private Ryan. Or Luke destroying the Death Star in Star Wars. You can picture it. You can hear the sounds. These images have been internalized in your mind
That's what you need to do with your vision. You need it to be so clear, so concise, and so specific, that you can feel, hear, and see your dreams coming true.
But before we create your vision, let me share with you mine. It will show you a great example of the specificity for your dream destination that you'll need to create.
The Ballantyne Family Vision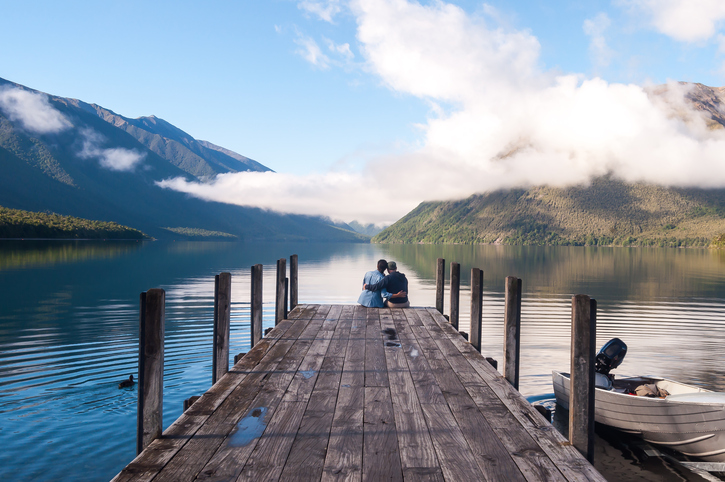 The date is Sunday, June 21st, 2020. It's Father's Day. I'm with my wife, TK, our baby boy Jack, and our families at our home at 35 Sir Adam Beck Drive in Stratford, Ontario, Canada (about ninety minutes from Toronto).
My friends and business partners, Matt Smith, Bedros Keuilian, and Joel Marion have traveled from America with their families to join us. Bedros is in the backyard beside the pool manning the grill and cooking for the crowd. The mouthwatering smell of burgers wafts through the air on the sunny, warm, early summer afternoon. Children are running around the pool. The adults relax in conversation with cold drinks. Everyone is smiling.
In the past three years we've achieved many great accomplishments. We've moved into our dream home. I've cut my travel schedule to just 100 days per year, and spend the rest of the time working from my home office. Despite traveling less our Perfect Day Formula business has grown to over $10 million in annual revenues, and we coach over 10,000 clients online and in our workshops and seminars. We have a team of five coaches delivering four workshops each month to companies as big as Google, Facebook, Amazon, and Microsoft. We've built a team full of A-players, and because we have the right management in place, I'm able to spend over two hours writing each day so that I can finish a book each year.
TK no longer works outside the home. She is a full-time mom. I work from home and maintain strict business hours of 5 a.m. to 3 p.m. so that we have five hours of family time before bedtime. We eat dinner together every night before 6 p.m. I also write for two hours on Saturday morning, while Sunday is devoted to family.
We travel four times per year. We visit Joel Marion and his family in Florida during the winter months. We visit California in the spring for our annual Turbulence Training fitness summit and Mastermind Meetings with my business partner, Bedros. We travel to Europe in the summer where I speak at the Blacksmith Liberty and Entrepreneurship Camp (2020 will be our 10th anniversary). And we return to Denver in December for our annual Toys for Tots charity drive and ETR Christmas party.
Our number one priority is family. Our son Jack means the world to us and we look forward to the joys and challenges of raising him (and his future brothers and sisters) to be loving, compassionate, and responsible adults. We value experiences over material goods and that is why we accept the challenges of travel with children, because we know the experiences will be worth far more than the costs of inconvenience.
Our biggest family ritual is the Christmas Eve party we hold in our home. Over 100 of our friends and family visit from 6 p.m. till past 1 a.m. on this magical night that is our favorite day of the year. We'll continue with this tradition for the rest of our lives.
TK and I are also committed to lifelong growth, both individually and in our relationship. We understand that we will evolve and we commit to being open to new experiences and constant learning. I love TK because she reminds me of what really matters in life, while supporting my business and book writing goals. She and I are also involved in local charities. We volunteer at the Stratford General Hospital and we support organic farmers.
Our day-to-day life is simple yet abundant. We expect to be actively involved in our businesses and charity work well beyond the traditional retirement age of 65 years old. A good life is a virtuous life, we believe, one committed to helping others and sharing our good fortune and adding value where it will be valued in return.
Friends and family admire us, and the more time they spend with us, the more they benefit. We encourage without preaching, we support without expecting anything in return, and we give to those who we know will give back in their own way. We are grateful every day for the life that we are able to live.
The End.
Keep in mind, no vision will unfold perfectly. Unexpected twists and turns in life will happen. However, a vision gives you a dream destination to work toward.
Now let's help you create yours. Your vision must inspire you, your family, your partners, and your employees (if you have them).
Put your passion into it. Create your vision, print it out, keep it with you, and review it regularly so that you stay on track. Use it to inspire you through tough times and dark days, knowing that you will achieve exactly what you want.
Here's what you need to do:
Step #1 – Write a First Draft
Crafting your vision requires writing the script as if you were living in that destination in the future (I recommend about three to five years from now). Pretend you have already achieved your goals. Knowing the end of the story will allow you to write the chapters required to get you there.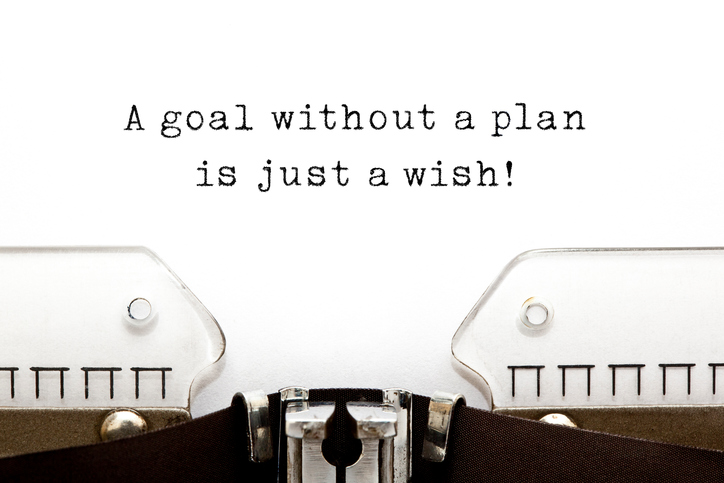 Set aside an hour or two when you are most creative and free from distraction and write your vision without editing. Do not reject any ideas. Do not hold back. Create a big, bold, clear, concise, and specific story.
To help you get started, I've created a list of essential questions for you to answer.
Reminder: Make your answers crystal, HD-TV clear.
What does your family look like?
What does your family do and not do?
Who else matters the most in your life?
What have you achieved in your career? (Be big and bold.)
What do you do and what do you refuse to do in your career?
How do you feel about your family and career?
What is the role of you and your family in your community?
What are the most important things you offer your family and through your career?
What is your role in the family and in your career?
Who are you helping in your family and through your career?
What kind of people will you need to hire or connect with for your family or business?
What reputation does your family have and what reputation are you building at work?
What is your mission in life?
What do you want your life's legacy to be?
Step #2 – Share Your Vision
Congratulations, you have created the first draft.
Your next step is to share it with those who can help you achieve it. This means showing it to your spouse, your mentors, and anyone else who is both supportive of your vision and can provide meaningful feedback.
Do not share your vision with those that will denigrate your efforts or dreams.
Ask your positive social support system for feedback. Take their recommendations and create a second draft.
If you do not have anyone who you can trust with your dreams, simply set aside your vision for at least 24 hours and review it objectively. Question your decisions. Make sure you are creating your vision around what you truly want for your life, not what others want for you.
Step #3 – Re-Write the Final Version of Your Vision
Remember this: The vision for your life is to be written as your roadmap for success and to keep you on track. It prevents you from doing anything else that doesn't count.
The final result is your Perfect Life Vision 1.0.
Now think bigger.
Despite writing out what you think are your dreams, I'll bet that you've set the bar too low, and that you could do more, achieve more, and have a greater impact. You're underestimating what you can achieve.
To help you overcome the mistake of not determining your ultimate dream destination, I want to share one question that I ask my clients at my Perfect Life Workshops. This question helps them, and will help you to 10X your vision.
But before I ask you this question you need to be put in the right frame of mind. First, promise me you won't resist the question. Second, promise me, no matter what your religious beliefs that you'll keep an open mind.
Yes, it should put you out of your comfort zone.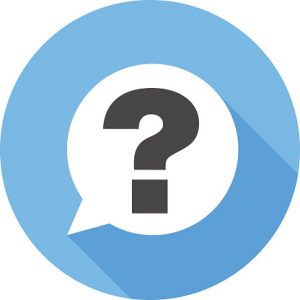 What were you brought into existence to accomplish?
Think about this question for at least a day. You must sleep on it, and you may even want to wait a week before answering it. But when you're ready, come back and re-write your vision with this 10X plan in mind.
You're here for a reason. You have an impact to make. Don't hold back. Don't just make a little dent in the universe. Make a crater. Take a sledgehammer to your Vision 1.0 with the 10X vision for your life.
Vision Creation Isn't Daydreaming
Listen, creating a vision for your life isn't just daydreaming or doodling. It's creating a roadmap for success. It's writing the movie script for your entire life.
It should not be taken lightly.
Once you have written this movie script and have your vision in place, you can start creating the plan to get there on the straight line to success.
You'll know when to say "No."
You'll know when outside pressures are trying to distract you.
You'll know where to focus your amazing talent and energy.
When you have this place, you can achieve EXACTLY what you want in life. I know. It worked for me, and it'll work for you, too.
To get my help creating your life vision, watch the short videos we have for you at PerfectLifeWorkshop.com