One of the Original TT Success Stories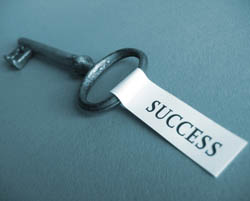 Hey folks! Losing fat and transforming your body is hard, and there's no way around it.  But in times when you run into those rough patches en route to a leaner, sexier body, there's no better pick-me-up then hearing from someone who has been exactly where you are, and overcome those exact challenges.
So, today I thought I'd share with you an interview I did with Rob Vickers, one of the original Turbulence Training success stories. I hope you enjoy it and let me know what you think!
*******************************************************************************************************************************
CB:
Let's start with a little background info (general type of job, vague personal stats such as general age, fitness levels, nutrition knowledge, etc). What were you looking to achieve when you found Turbulence Training?
RV:
I have been working in sales since leaving University. I am currently 29 years old. I thought I had a decent knowledge on training and nutrition…but soon realized I didn't know that much. I was an offensive lineman in University and even had some pro tryouts.
After I was done playing football, I had tried to lose the weight as I no longer needed to be huge. I was looking to lose body fat and have the lean-look. I wasn't interested in benching 450 lbs anymore but I still wanted to look bigger than the average guy.
Basically, I wanted to look like those Men's Fitness dudes. There was no reason to look like an o-lineman anymore.
CB:
What were your Pre-TT stats?
RV:
About 295lbs. A good deal of body fat, like your average Offensive tackle. However, I was strong, fast, and athletic so I never really thought of myself as fat.
CB:
What were your workouts before TT? Why did they not work as well? How has TT improved upon those workouts?

RV:
I basically did bodybuilder workouts and long distance running.
I was sore all the time because of all the training I was doing. I lost a lot of muscle because of the long distance running and I was eating a very low calorie diet. My weights really dropped and I was weak. I was spending all of my time in the gym, not enjoying life.
I spend less time now in the gym and I feel like I am not sacrificing muscle tissue. I have a leaner-athletic type look. I really started to respond when I started TT.
CB: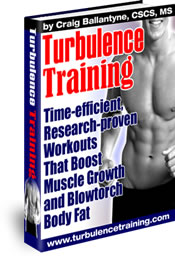 Which TT workout did you start with? Did you notice any immediate effects after starting TT?

RV:
I started with the original one.
I looked at it and I thought that it would be a breeze. Boy, was I WRONG.

If you use the correct amount of weights and keep the rest periods strict…you should be exhausted. Half-way through I was dying. But I remember feeling awesome because my whole body was pumped up. I noticed I was getting hungrier through the day and I needed more food…I mean the same amount of food…but more often. I could feel my metabolism starting to REV up.
The weight just started to fly off.
CB:
How have the TT workouts helped you? What benefits & results have you achieved? What are your gains and improvements and how do they compare to your before stats?

RV:
Less time in the GYM!!! I am in and out under 1 hour. One thing I noticed is that because of all the compound movements I am more flexible and I don't look like some body builder freak.

CB:
How do you feel in terms of strength and energy?
CB:
Which TT workout did you start with? Did you notice any immediate effects after starting TT?

RV:
Energy is way up!!! I am not at my peak but I am still one of the strongest guys in the gym.
CB:
What features do you like about TT?
RV:
You don't have to go to the gym every single day and spend 2 hours!! I get in and get out maybe 3-4 times a week. People say I am slacking off, but I get my business done and leave in 45 minutes. The best feature is that you can actually see the changes in your body.
Once you see a vein pop or some definition, it just makes you want to go harder.
CB:
Did you change your eating with the guidelines?
RV:
FOR SURE!!! There is absolutely no sense working out if you aren't going to watch your diet. When you combine a solid nutrition plan with exercise you really notice the changes to your body!!
CB:
What would you say to people that ask you about TT/your workouts? Do you get a lot of comments from others?
RV:
A lot of comments, that's for sure!! They see what I do and can't believe the intensity. Even the gym rats who spend hours working out are impressed!!
CB:
Any other feedback?
RV:
This program is great for anyone who says they don't have the time. Everyone can find 1 hr three times a week, I don't care who they are or how busy the say they are.

This program is for the people who have said they have tried everything. It is a different way of approaching fat loss, but IT WORKS!!
CB:
Thanks Rob. Keep up the great work. And I trust you will get the same results with the TT Bodyweight workout now that you spend so much time on the road. I created that workout specifically for road warriors like yourself.