Top 10 Turbulence Training Workouts of All Time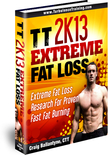 "What workout should I do next?"
That's the most popular question I get at Turbulence Training.
Well, before you even think of doing your next workout, let's make sure you have the right one for you. This is the ultimate countdown chart
… with a couple of BIG surprises. Here's your list of the Top 10 Turbulence Training workouts ever.
You're going to see a lot of 2013 programs entering the top 10. But that shouldn't surprise anyone, because as you know, ol' CB (and Bally the Dog) are like fine wines. We just get better with age.
BUT… there are a few BIG surprises as we get close to the #1 TT workout ever…
#10 – TT Metabolic Monsters (February 2013)
This program throws a HUGE curveball into the TT training system and delivers three of the longest "monster-style" TT workouts in existence.
This type of training can only be done for 4 weeks at a time, and then you must return to the shorter, classic TT workouts (like#5, below). But the feedback to these was instantaneous – Metabolic Monsters is legendary.
"I've been working out for years and have never have I felt like I did after going through one of these workouts! My muscles felt like they had just run a marathon. After 4 weeks on this program, my lower belly fat is gone, swallowed whole by the TT Monster, and my arms and chest are more defined. This is the future of resistance training." – Brian Kalakay, CTT
#9 – Tie: TT Meatheads 9 (March 2013) & TT Meatheads 5×5 (May 2013)
I've been on a Meatheads kick this year, creating some of my best muscle building programs ever in the last six months. In these programs, you'll discover new muscle-building techniques to get jacked while losing fat.
"After 2 weeks, I noticed some of my golf shirts that used to fit me didn't quite fit me anymore. They were snugger in the chest and shoulders area. I definitely saw some visual improvements. My wife even commented my chest has gotten bigger.
A nice ego boost for me." – Blake Linklater, TT Member  And for TT Meatheads 5×5, I'll say this might be the best muscle-building program that I have ever created. Period. You've never seen anything like it before.
#8 – TT Adventure Race Training (April 2012)
If you ever plan on running a Tough Mudder, Warrior Dash, or Spartan Race, you'd be crazy. I mean, you'd be crazy not to use this program to prepare!
After all, you'll get the exact conditioning workouts that I followed to get ready for the 2 Tough Mudders that I completed in 2012 (Beaver Creek and Toronto).  I crushed those races, and you can crush yours too if you follow this step-by-step, obstacle-by-obstacle, and run-by-run guideline.
#7 – TT Grindhouse (June 2013)
Quite possibly the biggest surprise on the countdown. I had NO idea that this program was going to be so popular…but Workout B is one of the most talked about sessions I've created since Workout B of MRT 1.0 (see below) or Workout C of TT for Buff Dudes and Hot Chicks.
"Workout B is the toughest TT workout ever." – Anna Dormier
"Workout B kicked my ***." – Bill Steeler
Get ready for a hybrid workout of bodyweight exercises, compound exercises, metabolic density training, fat loss conditioning, and even muscle building thrown in to put curves in all the right spots. #grinding!
#6 – TT Extreme Fat Loss (January 2013)
As longtime TT readers know, every January I aim to put the "Best of the Best" together into one workout to kick-off the fat burning season. This year, everything clicked and a legendary fat-burning workout was born. It's one of the most aggressive Turbulence Training workouts yet, so prepare for an extreme fat loss transformation.
"Workout A almost put me on the floor. May be one of the toughest TT workouts yet." Ernesto Garruto
#5 – TT Thermogenic 30 (September 2012)
Voted TT program of the year in 2012, it's no surprise that TT Thermo 30 holds steady with a position in the top 5. But there is surprise news about this program. I recently made it better and filmed a follow-along video version of this program. Stay tuned for more details about how you can get your hands on this…
#4 – TT Metabolic Resistance Training 1.0
"Without doubt, that workout B is one of the toughest and evil workouts I have ever done." – Bobby Logan  "Workout B is EPIC!" – Mikey "Pancakes are also EPIC" Whitfield, Certified Turbulence Trainer
This truly is a classic and one of the most popular TT workouts ever. And yet, it still didn't crack the top 3! Are there really three workouts better than these? YES!Drum roll please…we are down to our three final contestants…who is going to be crowned "Best Workout EVER"?
Get ready for a finale more shocking and with more suspense than classic cliffhangers from the past, such as, "Who Shot J.R.", "Who blew up Dylan's dad in 90210", "Will the lights ever come back on at this SuperBowl?", or "What are they going to name the Royal Baby?"
My prediction: Prince Bally!
Alright, back to the TT workouts. Just picture the final three TT programs standing on stage, holding hands like at the Miss America pageant, trembling nervously, anxiously waiting for their name to be called.
Ok, enough joking (Bally the Dog wrote the intro, please blame him). Let's get to the winner of the Best TT Workout ever…
#3 – The 24-7 Fat Loss Workouts (November 2011)
Most TT readers don't even know these exist because they are only available  for Platinum TT Members. The 24-7 workouts were my first follow-along video program ever. Filmed back in the summer of 2011, these workouts were the best I had ever finished at that time and one
TT Transformation Contest winner used them to lose a record 51 pounds in 12 weeks!
#2 – TT For Buff Dudes and Hot Chicks (February 2009)Now for another surprise…in the last three months I've been creating NEW and IMPROVED versions of my best workout programs. Plus, I've spent many a weekend down in Lapeer, Michigan, filming new follow-along videos for them as part of the upcoming Turbulence Training 2.0 release on Tuesday, September 3rd, 2013.
That's right, to celebrate the 10th Anniversary of the first sale ever of Turbulence Training (this happened in September, 2003), you're going to get a brand new version of Turbulence Training.
One of the workouts I re-did and filmed on video was the TT for Buff Dudes and Hot Chicks program. This is a workout that has been used by over 11 TT Transformation Contest winners.
It is without a doubt the SECRET TT weapon for rapid fat loss and getting ripped…and you'll soon have a NEW and IMPROVED version of it…
in just 6 weeks!
So if that was just the 2nd best workout, what could be the BEST?
#1 – The Classics TT 2K3 and TT 2K4
Yes, it is TT 2K3 and TT 2K4 from the original Turbulence Training program that remain my best TT workouts EVER – and now they will remain that way FOREVER.
Why?
Because I just made them better AND I added a Workout C version to the program. Plus, I just filmed follow-along versions for each of these two winners.
In just a few weeks you'll be able to do every set and rep of every exercise with me follow-along style.
Plus, I also filmed the following bonus workouts to go with these new BODYPART BLITZ videos:
    TT 5-Minute Chest
    TT 6-Minute Arms
    TT 7-Minute Back
    TT 6-Minute Abs (Who trains abs in 6 minutes? We do!)
    TT 6-Minute Legs
    TT 6-Minute Shoulders
Don't miss out on the best deal in the entire fitness world.
Now you know the best workouts in the world,
Craig Ballantyne, CTT
Certified Turbulence Trainer
PS – Take advantage of this rare offer and get ALL of the TT Workouts, including complete access to my 10 best workouts ever – PLUS full access to ALL of my follow-along workout videos – at this link:
www.turbulencetraining.com/exclusiveAllAccessPass
It truly is ALL of my life's work only now available to you.