The Gift to Give to a Friend Today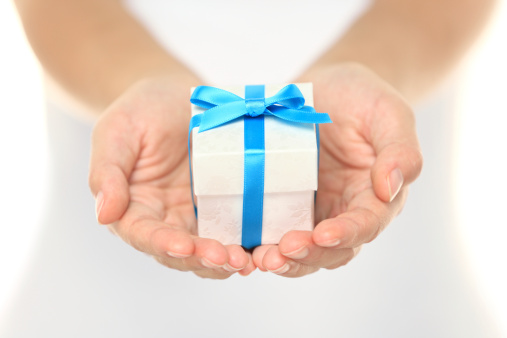 Rancho Santana is one of my favorite places in the world. Set on Nicaragua's Pacific Coast, it is well worth the long journey to get there. I hope that every ETR reader one day has the chance to sit at the open-air clubhouse and take in the gorgeous sunset while drinking a Corona and eating chips and salsa with good friends. Moments like that are what life is all about.
I've only been there once, but it was during that trip I had the opportunity to talk with three of my most influential mentors all in one night. Over drinks on the patio, Matt Smith, Bill Bonner, and Mark Ford discussed business, writing, cigars, and wine, and eventually we turned to the topic of travel. Mark admitted to having so many luxury leather travel bags that he had lost count. As you might know, I travel with a simple backpack. This juxtaposition in style is a fitting analogy for comparing the differences in Mark's essays and mine. Allow me to explain…
Mark's writing is exquisitely polished and timeless. My articles are utilitarian, and although not necessarily beautiful, they get the job done. Some days it's better to have a backpack. Others are more fitting for traveling in style. Each has its time and place, although both styles share one important, often forgotten trait.
In every bag, from the cheap to the luxury, from the beautiful to the basic, you'll find secret pockets. It's where we stash our passports, our family photos, extra cash, a gold coin, and precious souvenirs we pick up on our journeys.
At a recent $100K Info Mastermind meeting I received five handwritten thank you cards from coaching clients. I stashed them in one of the secret pockets to read later, and then embarrassingly forgot about my secret stash. Several days I found them while I was going through my backpack in preparation for my next trip. When I sat down to read them their heartfelt words brought a smile to my face, warmth to my heart and a lesson to my mind.
"Thanks for always lifting us up."
"Thank you for believing in me."
"Your leading by example is constantly telling me that I can be better and that I can do so much more."
"I can relate all too closely to your struggle with anxiety, and to hear that a guy like you has pushed through it gives me all the hope in the world."
Lifting them up. Believing in them. Encouraging them to be better. Giving them hope.
That is what most people really need and want in life.
It's nice to be able to deliver the hard skills that help them succeed and make more money, and yes, we must do this. After all, at Early to Rise, our 1st Core Value states:
We teach valuable skills and foster the application of these skills so that our readers and employees can improve their lives.
But in those Thank You cards not one person mentioned 'conversion rate' or 'better subject lines' or "upsell take rate" in their cards. It was all about what we at ETR and in the Mastermind have done to help them improve their inner selves.
Maya Angelou once shared what I think is the greatest advice any person can heed in their day-to-day living:
"People will forget what you said, people will forget what you did, but people will never forget how you made them feel."
I haven't always followed this advice as well as I can, but she gives me hope and a reminder that I can do better each day.
Coaching, connecting, mentoring, and sending out thank you cards are all ways that we can encourage and support our readers and business partners to better lives. When we support them, they support us, and we all support one another.
You hear a lot about 'vicious cycles' in the news. People treated poorly treat others poorly, leading to anger, hurt, and harm.
But you don't hear enough about virtuous cycles. People treating others well, lifting them up, believing in them, and helping them be better.
That's what we do at ETR. We support virtuous cycles. I see you doing it every day and I'm proud of and thankful for your efforts.
I must admit, I also take great personal pleasure in the little Thank You Card Revolution that has begun to grow organically in the Early to Rise and Turbulence Training world. In a recent post on the TT Forum, one TT Trainer wrote to another:
"Nestor – I really appreciate the Thank You Card. That was so incredibly nice of you. I was actually having a rough day today, and your kind words really gave me a huge uplifting. Thanks so much buddy." – Dani
It's the little things in life that mean so much. Maya was right.
We will forget the hard facts we are taught, we will forget exactly what happened and where, we will forget the details, and we will forget what our travel bags looked like on the outside, but we won't forget the important messages that were hidden within, we won't forget how they lifted us up, and we won't forget when someone believes in us.
Neither will the people that we believe in.
Reach out to someone today and let them know that you believe in them. Lift them up. Help them be better. Give them hope.
[Ed Note: Craig Ballantyne is the editor of Early to Rise (Join him on Facebook here) and the author of Financial Independence Monthly, a complete blueprint to helping you take control of your financial future with research of proven methods in your career, in your business and in your personal life. He has created a unique system to show gratitude and appreciation to stay on track for these goals each and every day. Click here to follow the exact 5-minute system you can use to improve your life.]