It's so easy to get stuck in the same routine — especially with your favorite exercises.
Today I have a whole new circuit to shake things up, boost your metabolism, and keep your workouts exciting. It's all just a "spin and pin" away!
Using your favorite challenging workout moves you can randomly choose their order by playing a silly game of Pin the Tail on the Donkey! (This is a great way to get kids active, too — just make sure the exercises are kid friendly.)
Rotating the order of exercises — even the same ones you perform regularly — creates a new stimulus for your body and will help eliminate boredom and dreaded fitness plateaus by demanding your body show up in a slightly new way. It's such a simple, yet effective way to keep things fresh.
Check out this quick video — I know you will love this workout!
Plus, after you rock this circuit you can replenish your body with my yummy Grilled Steak Fajitas or Chef Gui's Meatless Avocado Tacos ! …Taco 'bout a workout — Ha!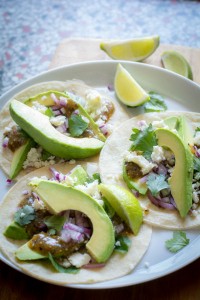 Perform 30 seconds of work with a 10-second transition between exercises. Repeat the circuit up to 3 times for a quick body-shaping, heart-pounding, metabolism-boosting workout you can do anywhere!
30 seconds work : 10 seconds transition; 1-3 times through:
Burpees
Bodyweight Squats
Inchworms
Flutter Kicks
Single-Leg Hip Lifts
Pushups
In Love & Gratitude (for keepin' it fresh!),

Missi Holt