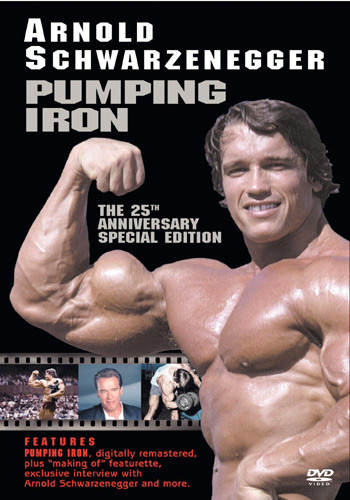 Interesting workout today…or more accurately, interesting conversation overheard during my workout today.
A couple of drug-using bodybuilders were training beside me, and one was getting ready for a competition. They were talking openly about the steroids he was on and the ones he thought he should be on.
In case you didn't know, different steroids result in different results. Some cause more water retention than others, some are more effective for building muscle, and some have more side effects than others.
Now I'll be honest, I'm not educated enough – or interested enough – to know the differences, but I can tell you this: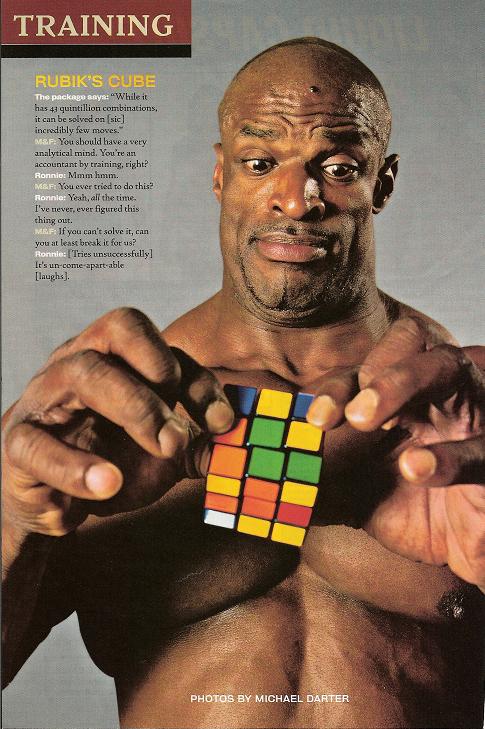 There are way more guys are on steroids than the average person would guess. Put it this way…if you see a guy and he makes you stop and think, "wow, that dude is big", I'd say 9/10 times the guy is on juice.
Is that prevalent.
Its not rocket science why these guys are so big.
And we are all far too naive about how many people use steroids.
So you might be thinking, "Would I ever use them?"
Nah.
I'm too vain to use steroids. I want to hold on to what is left of my hair for as long as I can…and of course, I consider it cheating for a young man to use steroids. Oh yeah, and they are illegal. That's kind of a big deal to me too!
So I listened and learned to the 2 guys training at my gym, but its not something I'll be doing.
Back to my workout…it went down like this:
1) Deadlift – worked up to 345×3 double overhand and 385×3 alternate grip. Not bad.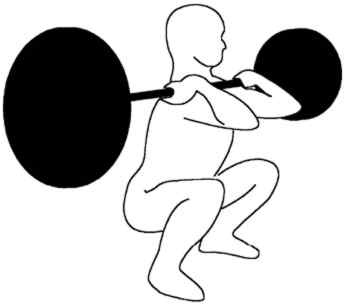 2A) Military Press – 3×6
2B) Front Squat – 2×6
3A) Back Extension – 2×12
3B) Bodyweight Row – 30, 20
Not bad, and I'm definitely not getting weaker, even though I haven't eaten meat in about 8 weeks. But then again, I didn't expect to get weaker. It's only food. As long as you get enough calories on a veggie diet, you'll easily get enough protein by default. You don't really need that much.
I guess you could say that most people give way too much "power" and credit to protein, and completely overlook the fact that most big guys are just big because they are on drugs.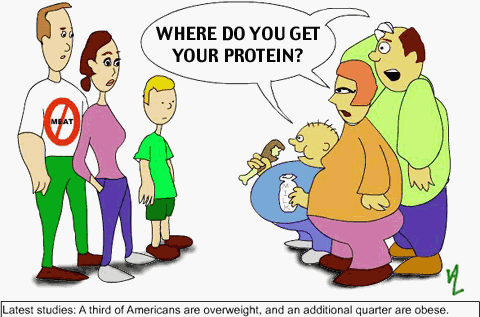 The magazines have done their job! Completely brainwashed the world into thinking protein supplements have a significant effect on our bodies – which they really don't.
But that's another topic for another day…
And then after my workout I bought a loaf of multi-grain pumpkin seed bread and make some almond butter sandwiches, and then followed that up with another blender drink.
Frozen strawberries
1 banana
almonds
cacao nibs
1 tbspn peanut butter
almond milk
hemp bliss
Good stuff.
Unfortunately that will be the last blender drink till Sunday, since I'm heading out of town – to Arlington, Texas – for a few days. Going to a Texas Rangers game on Friday night…should be fun. And getting some business help from "The Barefoot Executive", Carrie Wilkerson, during the day.
Should be good times,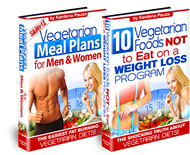 Craig Ballantyne, CSCS, MS
PS – Don't miss the free veggie meal plans that my friend Kardena Pauza is giving away.
If you've ever wanted to make the switch to the Vegetarian Lifestyle, she's got a great starter plan for you!