Test Reveals Gluten Sensitivity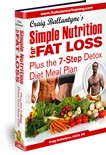 I was shocked. These were not the results I was expecting.
In late May, I invested in a genetic testing kit, mostly out of curiosity, to see if I was gluten sensitive.
It never felt like I had any problems with these foods, like bread, pasta, oatmeal, or anything that contained flour.
That's why the test results were such a shock.
"Genetic Analysis of your HLA-DQ genes reveals that you have two positive gene alleles for gluten sensitivity."
It turns out that I am gluten-sensitive.
So I've stopped eating all traditional sources of gluten back in June, and the good news is that I don't really miss anything.
After all, there are so many great foods you get to eat on a gluten-free diet, such as steak, potatoes, fruit, wine, chicken, ribs, my beloved almond butter, and so much more.
I feel fantastic (as I always have) and am experimenting in the kitchen more than ever (i.e. with my great steak recipe).
As a result, I've also updated my Simple Nutrition plan.
Now the guidelines aren't strict gluten-free, and you still get to eat lots of carbs while losing fat.
But one of the main reasons I've updated it and we're giving it to you for just $7 this week only on this site:
The $7 Simple Nutrition System

TurbulenceTraining.com/NutritionDeal/
But the price triples on Wednesday at midnight, so don't miss out on this nutrition deal. You'll want to get started on this plan early in the week for maximum results.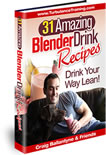 This is such a simple and convenient way to eat.
You'll feel so much better when you eat the simple way.

Oh, and you'll love the 31 blender drinks too.
Off to make my post-training blender drink,
Craig Ballantyne, CTT
Certified Turbulence Trainer