6 Money Saving Grocery Tips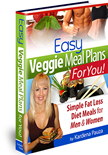 Quick news update:
The EasyVeggieMealPlans.com half price sale starts this week – tonight at midnight if you are on the VIP list…
…and you can still become a VIP by signing up here:
=> Click here to become a VIP and get your free weight loss report
Don't miss out on the really cool bonuses we did, including the "Defending Your Veggie Diet" CD to deal with the "meat eating veggie haters" you'll encounter down the road.
As I mention on that call, I've never received so many hostile emails or facebook messages to any of my stances on cardio as I have for simply trying out the Vegetarian lifestyle.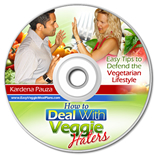 It gets people really angry that I don't eat meat…and I've had to reply to some hostile questions…so we put together all the answers you need to deal with these folks.
So visit EasyVeggieMealPlans.com at noon on Monday to take advantage of the half price sale.
Let me know about your success stories with your new veggie lifestyle.
Now for this week's coaching call.
Click here to listen to the podcast
Monday – July 27th
Transformation Tip: Avoid Mindless Eating
It doesn't matter what kind of diet you are on, calories in calories out matters a LOT. So make these 3 changes:
Don't eat in car or while walking.
If its not worth eating, don't eat it.
Avoid panic eating.
And now, for the last phase of the 6-month TT Bodyweight Manual – here, we, go!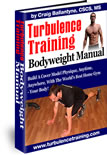 Advanced Strength Exercises & Total Body Circuit Conditioning – Workout A
1A) T-Squat (12 reps)
1B) Pushup (12 reps)
1C) Reverse Lunge (10 reps)
2A) 1-Leg Squat (8 reps)  – pistol video
2B) Towel Chin-up (Max)
3A) Feet on Bench, Hands on Ball Pushup (15 reps)
3B) Stability Ball 1-Leg Curl (12 reps)
4A) Inverted Row with Feet on Ball (15 reps)
4B) Decline Pushup (Max-1)
5A) Siff Squat (20 reps)
5B) Spiderman Pushup (12 reps)
5C) Forward Lunge (12 reps)
5D) Mountain Climber (20 reps)
5E) Ab Wheel (10 reps)
Interval Workout A
Tuesday
30 minutes of fun activity.
I just recently added a 30-minute stretching session on my off days and it's helping me overcome some lingering stiffness from a recent injury.
Just use the stretches in the TT manuals. Go through the stretching circuit 1-3 times. I noticed a huge difference after just one session.
Wednesday
1A) Cross Crawl (12 reps)
1B) Multi-Direction Lunge (9 reps)
1C) Inverted Row (10 reps)
2A) Bulgarian Split Squat with Front Foot Elevated (15 reps)
2B) Knee-up (10 reps)
3A) Pushups with Hands on Ball  (25 reps)
3B) 1-Leg Deadlift (12 reps)
4A) 1-Arm Inverted Row (Max)
4B) Close-grip Pushup (Max)
5A) Jumping Jacks (80 reps)
5B) Reaching Lunge (12 reps)
5C) Sumo Squat (15 reps)
5D) Spiderman Climb (12 reps)
5E) Stability Ball Rollout (15 reps)
Interval Workout B
Thursday
30 minutes of fun activity. Let me know what you are doing…I'm starting to do a little bit of jump training. Nothing major, just a little. Also did my first handstand pushup last week.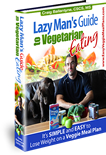 Also, Thursday, July 30th will be the LAST DAY for the EasyVeggieMealPlans.com 50% off sale.
Click here for the EasyVeggieMealPlans.com Launch Sale!
Not only will you get Kardena's professional meal plans, but you'll also get the chance to see my own personal diary of every meal and workout I did during my 55 day Veggie Lifestyle Experiment (which I have continued up to this day!).
You'll get to learn about all of my blender drink disasters…including this one…watch this video for a laugh!
<object width="425″ height="344″><param name="movie" value="http://www.youtube.com/v/VQ55n6yQ06c&hl=en&fs=1&"></param><param name="allowFullScreen" value="true"></param><param name="allowscriptaccess" value="always"></param><embed src="http://www.youtube.com/v/VQ55n6yQ06c&hl=en&fs=1&" type="application/x-shockwave-flash" allowscriptaccess="always" allowfullscreen="true" width="425″ height="344″></embed></object>
Friday
1A) Y-Squat (15 reps)
1B) Prisoner Lunge (10 reps)
1C) Shoulder Press Pushup (15 reps)
2A) Pull-up (Max-1)
2B) Bulgarian Split Squat (10 reps)
3A) Pushup (Max)
3B) 1-Leg Squat on Bench (10 reps)
4A) Split Squat (12 reps)
4B) Towel Inverted Row (Max)
5A) Close-grip Pushups (25 reps)
5B) Walking Lunge (12 reps)
5C) Waiters Bow (12 reps)
5E) Off-set Pushup (15 reps)
5F) Burpees (10 reps)
High-Intensity Cardio
Social Support Saturday!
30 minutes of fun activity. And if you have time…
Go see a trainer
Get an assessment
Get your weak links worked on
Get accountability
Sunday – Plan, Shop & Prepare
30 minutes activity and then plan, shop, & prepare.

Let's save some money using Kardena Pauza's 6 grocery shopping tips.
1) Eat meat less
2) Avoid pre-packaged stuff (I tend to buy prepared pineapple rather than buying a whole fruit…but no more!)
3) Buy local – farmer's markets – love to hear your finds – do you have a farmer's market near you?
4) Buy in season
5) Make your own salad dressing – Instead of buying and paying for expensive salad dressings, use lemon, honey, salt and herbs on your salad for a zesty dressing.
6) Costco – You can save money on foods like organic greens at Costco!
Amazing! Thanks Kardena.
Click here for Kardena's Kitchen blog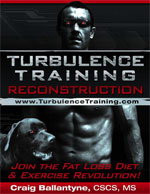 Next week!
TT Reconstruction Workouts
Stay strong,
Craig Ballantyne, CSCS, MS
PS – And don't forget…