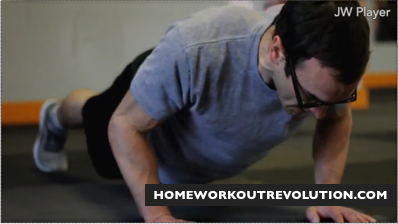 This is perfect for your weekend. Yesterday I mentioned a 7-minute workout that Women's Health magazine wanted me to review.
The workout was truly terrible, using exercises like crunches (even if you had two hours to workout, you shouldn't be doing crunches.)
A much better 7-minute workout would be this:
1) Total Body Extensions – 30 seconds
2) Pushups – 30 seconds
3) TRX Rows or Band Pulls – 30 seconds
4) Prisoner Forward Lunges (alternating) – 30 seconds
5) Spiderman Climb Pushups – 30 seconds
6) Prisoner Squats – 30 seconds
7) X-Body Mountain Climbers – 30 seconds
Repeat that circuit twice. And then…
BOOM goes the Home Workout Dynamite. Perfect way to start the day.
But listen, if this is still too "long" for you (and wow, are you ever busy if it is!), then I have something even better for you.
It's a free 4-minute, follow along fat burning workout video that also targets your abs. Get it here:
– www.HomeWorkoutRevolution.com/ultimatefatloss/
But hurry, it's your last chance to get this free workout video before my darned dog takes it down and goes out and buries it in the backyard with his bones. Seriously, he will!
So let's train together this weekend. It'll be fun.
Start with the four minute abs workout at this link, and then join me for 3 more free workouts on Sunday (just don't have a weekend cheat meal before any weekend workout, because that could end badly – LOLz).

Get your free 4-minute workouts here
No on works out in 7 minutes,
Craig Ballantyne, CTT
Certified Turbulence Trainer
PS – Seriously, you're running out of…
…time to score this free deal.
Get your free workouts with Craig here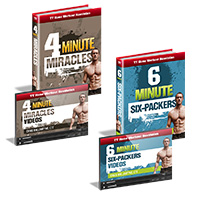 And find out why I'll be over to your house on Sunday at 5pm EST.
Make sure we have some room for a great NO-equipment workout.