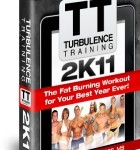 Merry Christmas!
This is an amazing time of year, and I hope that you enjoy a lot of time with your friends and family.
And when you're ready to get back on track, please join us in the 10th Turbulence Training Transformation Contest here.
At this time, I'd like to congratulate all of the winners of TT Contest #9 here…we had 36 pounds and 55 pounds records…our female record stands at 33 pounds. Amazing stuff!
What are your plans for the new year? I've posted my 2011 plans on the TT blog, and I've added TT 2K11 to the TT member's area. Working on at least 12 new programs for the rest of the year. Excited. Big stuff coming this year, including the 1 million mission. More details soon…
Now let's get into the TT Workout and tips…
Click here to listen to the call…
Starting with…
Monday – Dec 27
Transformation Tip of the Week:
"You are going to make mistakes. It happens. Dust yourself off and start again!" – Larry Winget
If you fall "off the wagon", cut your losses, don't worry about it, and get right back on track. Immediately. It's minor damage that can be dealt with. And then…
"Ask yourself this question: Does this activity move me closer to where I want to be or farther away?" – Larry Winget
This Week's Main Workout Tip: The Truth About Training to Failure
Back in my final year of my Kinesiology degree at McMaster University in Hamilton, Ontario, Canada, I performed a study that proved you did not need to train to failure.
And to add to that, I have a great article for you showing why you should AVOID training to failure. It's written by one of my best friend, Jason Ferruggia, who has one of the best strength training sites on the net.
As Jason says, "The single most important concept for people to understand is that strength is a skill and you need to treat it as such."
Tuesday
•    Get 30 minutes of fun activity – now grab a Green Tea and do this week's research review.
Reference:
Int J Sports Med. 2010 Nov 17. Resistance Exercise and Lipoproteins in Postmenopausal Women.
Researchers from the Texas Women's University studied 12 weeks of resistance training on lipids and lipoproteins in obese, postmenopausal women.
Subjects: 21 obese, postmenopausal women, not on hormone replacement therapy (age=65.9yr; BMI=32.7), were randomly assigned to control (n=12) and exercise (n=9)
3 day per week program of 10 resistance exercises (3 sets at 8-RM).
The exercise group exhibited a significant improvement in muscular strength, but no change in BMI, body mass or body composition post-training.
Total cholesterol, LDL-C and non-HDL-C were significantly lower in the exercise compared to the control group following the 12 weeks of resistance training.
Conclusion: Whole body resistance training provides obese, postmenopausal women a non-pharmacological approach for the reduction of lipid and lipoprotein-cholesterol concentrations.
Wednesday Workout Tip
10-Minute Workouts
Proving a point…busting myths…destroying excuses…I did 7 sets of full squats in 10 minutes one day (that includes warmup), showing you that "no time" is no reason not to train. Went like this: 45×20, 95×20, 135×15, 185×12, 205×8, 185×8, 135×15. You won't become the world's strongest man with that, but it is still effective for change. Plus, you try to do better next workout. Always improve.
Trainer Thursday
•    Do 30 minutes of fun activity…
If you run bootcamps and need to make them more exciting, you should add games to your bootcamps. Obstacle courses if possible (which i didn't mention in the TT Bootcamps book). Relays. Team games with a little competition. Those are my favorite. Other than that, i just like getting other people up and letting them be the leader. its fun, and lets them be the boss. Great question. Hope your bootcamps are going well!
Facebook Friday
New Year's Eve! Hope you have a great time with friends and family.
Q: I always have a really hard time sticking to nutrition in the new year. What can I do!?!

Answer:
For every problem, you should have 2 solutions. So write down what triggers this stuff and then make sure you have Plan A and Plan B to deal with it. One of the most important steps you can take for NY fat loss.
Social Support Saturday!
•    30 minutes of fun activity…
New Year's Day! Take some time and plan out your goals.
By the way, if you want to take care of your family and friends, you must first take care of yourself.
"You cannot brighten another's path without lighting your own." – Frank McKinney
Sunday – Plan, Shop & Prepare
• 30 minutes activity and plan, shop, & prepare
Now here's your 2011 morning fat loss ritual:
Start the day with 2 cups ice cold water. If you exercise in the morning, do that now, and then have a higher-protein breakfast (such as an omelet with spinach, or a blender drink with berries, spinach, and protein powder). Over the course of the morning, drink 2-4 cups of Green Tea, and make sure to take 10 minutes to log on to a fat loss forum, such as TTMembers.com, and post your daily success. Research shows that posting frequently supports fat loss.
Next week!
•    Training Tips – How to Train Smarter in 2011
•    Research Review – Exciting New Interval Training Research
•    Nutrition – Diet Hacks for 2011 Fat Loss