Bodyweight Workouts for Fat Loss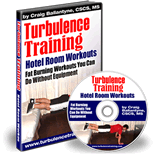 One of the most common questions I get is, "Can you use bodyweight workouts and exercises for fat loss?". The answer of course, is yes. You can burn fat and lose weight with almost any exercise program, from yoga to cardio to intervals to bodybuilding to martial arts to bodyweight.
But what makes bodyweight exercises and workouts so attractive to everyone these days, is that the workouts take less time than long, slow cardio sessions, and you can save money by doing them at home or in a park (or in a hotel room, as I'll show you in a moment).
If you want to lose fat, the truth is you don't need fancy, expensive machines lined up row by row in high-priced, over-crowded commercial gyms. If that's your thing, and you like watching TV and flipping through magazines while you do an hour of cardio and get mediocre (at best) results, then by all means, have at it.
But if you want to save time, save money, save on gas, and save yourself a lot of trouble, then it is bodyweight workouts to the rescue for you. Here are just a few that I've done in the past week that you can do without equipment, or with just a ball and pullup bar. Powerful stuff.
As you know,I just got back from Vegas…but unlike the city's slogan says, "what happens to ME in Vegas does NOT stay in Vegas" (at least not when it can help you burn fat and flatten your stomach).
I arrived on Friday afternoon for a seminar, and I did my first bodyweight workout on Friday afternoon in my hotel room, as soon as I arrived (and before I went out to the pool). In just 17 minutes I went through 4 rounds of:
– Prisoner squats
– Spiderman pushups***
– Walking lunges (my hotel room was big!)
– Spiderman climbs***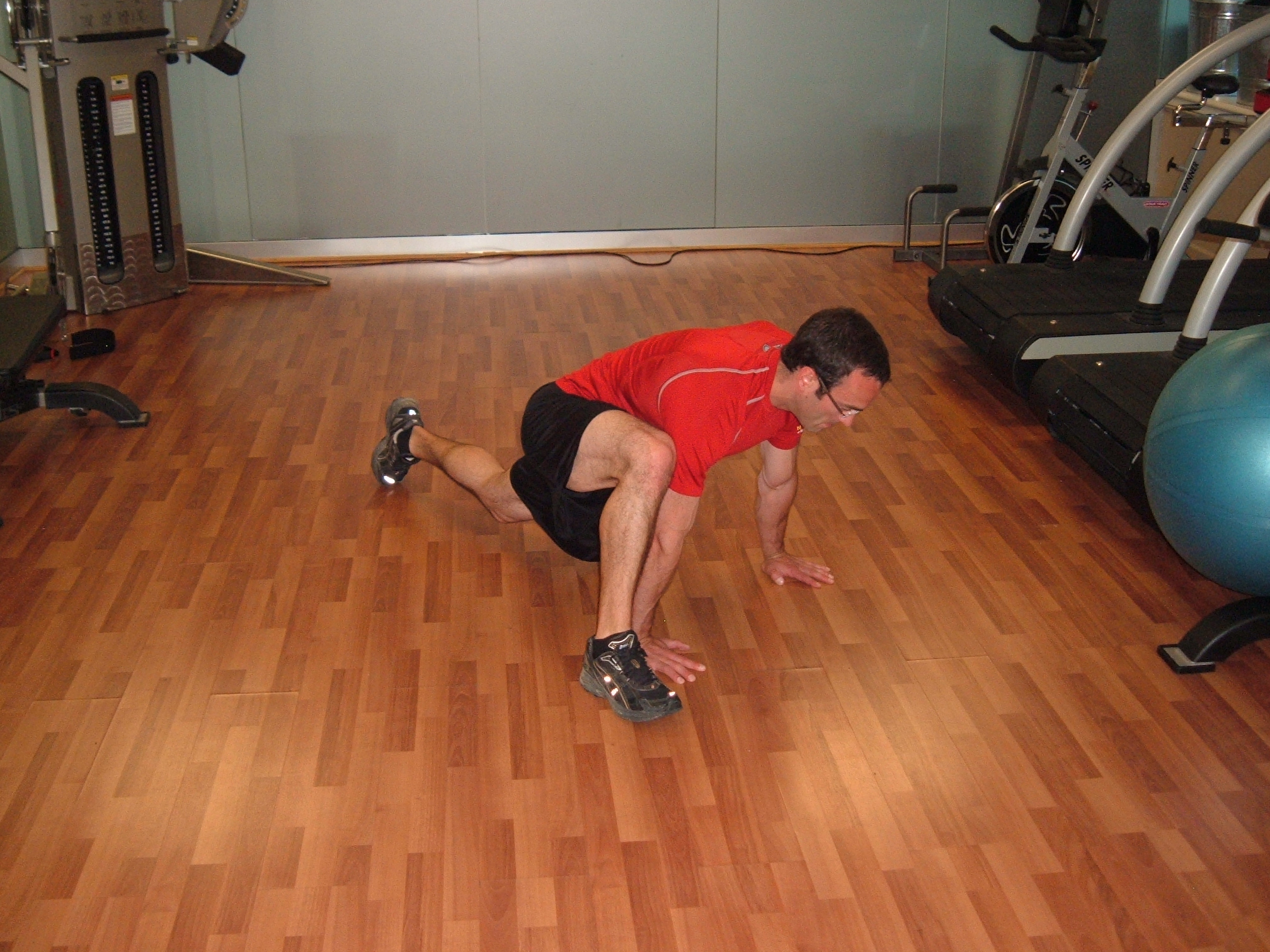 – 1-leg RDL***
– X-tended Pushups***
– Lying hip extensions with feet on bench
– Mountain climbers***
(*** means each exercise was done with a special "twist" that you'll discover in one of the June TT Workouts of the Month – it's going to be controversial and will ruffle a few feathers of stuck-up instructors!)
That quick workout proves you can get a great workout in your hotel room (like I show in the TT Hotel Room Workout DVD's. The hotel room workouts will pay for themselves when you're traveling because not only will you save time, but you'll save money if you're staying at a hotel without a gym. Or if you're staying at the MGM Grand Hotel in Vegas, where they make you pay $25 to use the gym, even if you're staying there!
On Saturday morning I got up early (before some of my friends even went to bed from Friday night!) and I went down to the hotel gym to try out another short, burst bodyweight workout with a new client who used to be in the American Special Forces. Saturday morning's routine went like this:
– Inverted rows
– Stability ball leg curls
– Bench mountain climbers
– Grasshopper pushups***
– Stability ball ab rollouts
– Close grip pushups***
– Pistol squats***
(*** – Again, using the controversial "exercise twist" that I'll be sharing in June's workout.)
And finally, today I started my day off right by doing a bodyweight circuit at home combined and finished off with sprints outside in the park beside my house followed by some wrestling with Bally the Dog. (Here's a pic of me and him from April 2006, the very first day I got him!).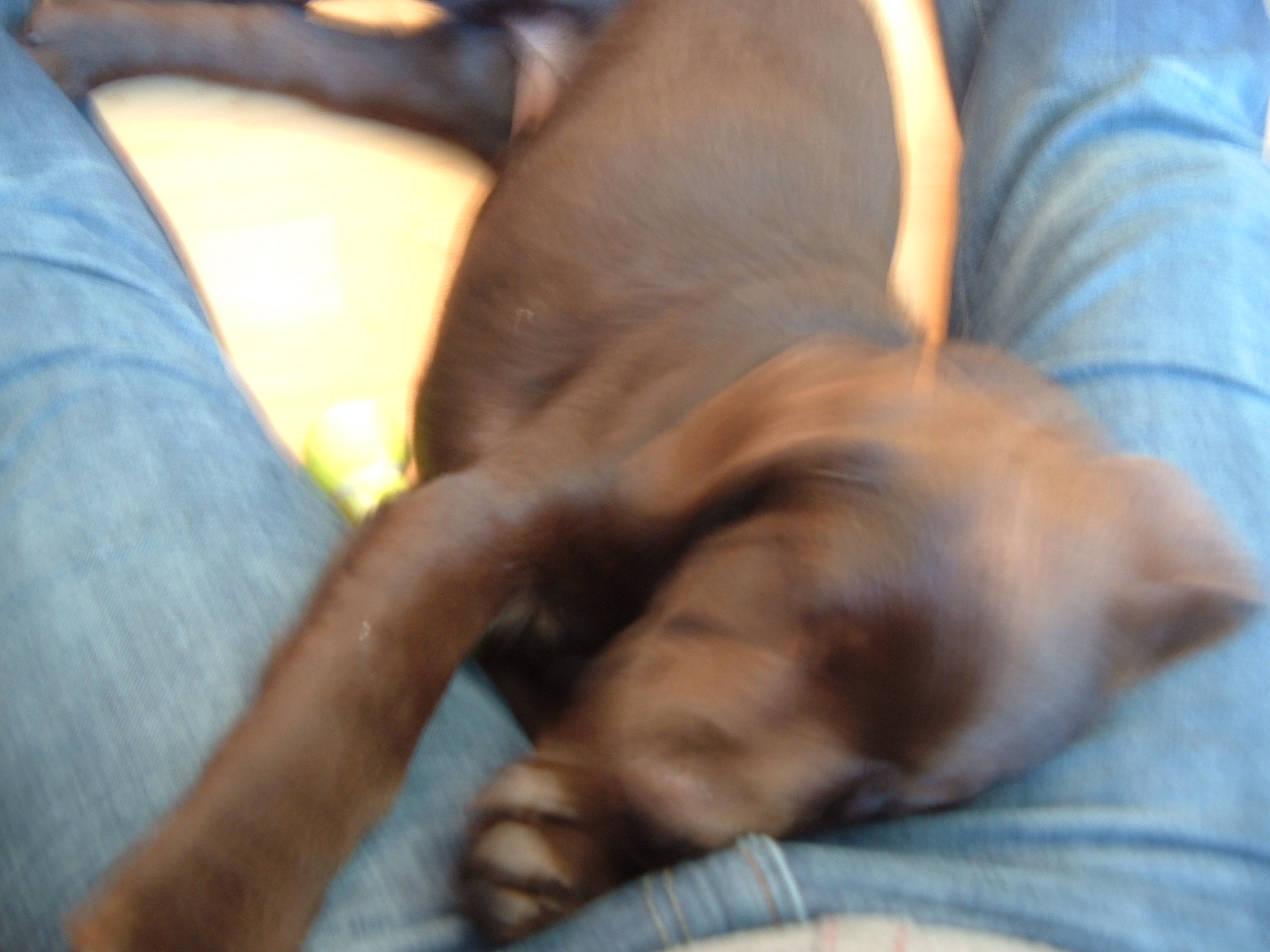 Sometimes I'll do short sprints outside, but other times I'll do the jump training intervals that you'll find in the April 2009 TT AAA Abs program – coming out soon. Workout A of that program contains one of the most intense bodyweight interval program I've ever put together!
You're going to love it…and you'll save time, money, and gas because you won't have to drive to the gym just to use fancy machines that are less effective than the  Turbulence Training bodyweight exercises .
You CAN lose fat with bodyweight workouts and without machines,
Craig Ballantyne, CSCS, MS
Click here for the complete Turbulence Training Bodyweight Workout System