Delicious Recipes! Omnivores, You'll Love this VEGETARIAN Meal
A co-worker of mine was struggling to come up with a vegetarian, gluten-free dinner for her book club the following night. I immediately perked up, my eager facial expression saying, "Ooh, I can help! Please let me help!"
There is so much joy and nourishment in cooking good food for people.
So, I started asking questions about her goals, her ability, and of course, her and her guests' taste in food.
Immediately, I knew the dish: Roasted Cauliflower with Chickpeas & Olives.
It's a delightfully savory dish, well rounded with the tangy, briny bite of green olives and nuttiness of roasted cauliflower. The roasted chickpeas are transformed into luscious pillowy bites. Just a touch of red pepper flakes provides some heat while finishing with fresh parsley really brings the dish together in a true palate pleasing way.
To accompany this main dish, I suggested a simple salad that's easy to throw together but refined in its flavors. Both recipes are posted below for your cooking, hosting, and dining enjoyment!
Top 12 foods to OVEREAT to lose weight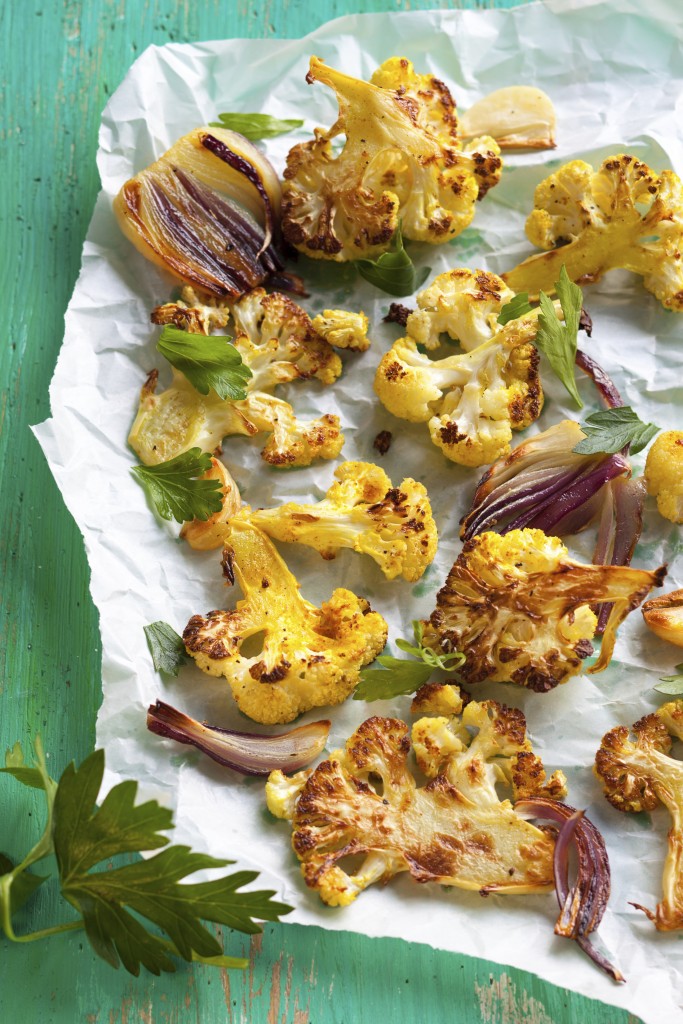 Roasted Cauliflower, Chickpeas & Green Olives
Makes: 4 servings
5 ½ cups cauliflower florets                                     3 Tbsp. olive oil
24 green, Spanish olives, pitted & halved              ½ tsp. crushed red pepper
8 garlic cloves, coarsely chopped                            ¼ tsp. sea salt
1 can chickpeas, rinsed & drained                          3 Tbsp. fresh parsley, chopped
Preheat oven to 450°
-Combine first four ingredients in a roasting pan or large, glass baking dish.
-Drizzle with olive oil, pepper & salt. Toss well to coat.
-Roast for 22 minutes, stirring after 10 minutes.
-Cauliflower should brown and be tender crisp. Sprinkle with parsley and serve.
**Add rotisserie chicken or salmon on top.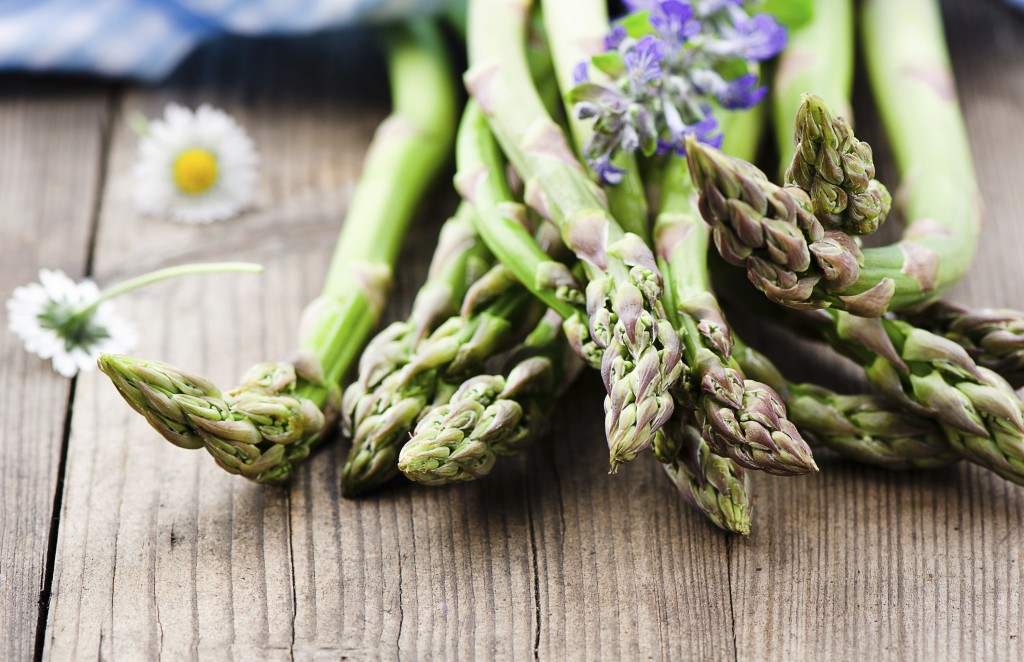 Spinach Asparagus Salad with Dates & Shaved Parmesan
Makes: 5 servings
5 cups spinach
1 bunch asparagus, sliced into 1-inch strips & sautéed for a few minutes until tender crisp
10 dried dates, pitted and chopped
5 Tbsp. Shaved Parmesan — just eyeball it
5 Tbsp. Mustard Vinaigrette (recipe below)
Sea salt & pepper
In each individual salad bowl place:
1 cup spinach
1/5 of sautéed asparagus
2 chopped dates
1 Tbsp. shaved parmesan
1 T. mustard vinaigrette
Sea salt & pepper to finish if desired
Overeat these foods and LOSE more weight
Mustard Vinaigrette
1 lemon juiced
1 Tbsp. raw honey or agave
1 Tbsp. stone ground mustard
¼ cup extra virgin olive oil
½ – 1 tsp. sea salt (start low and add to desired taste)
½ tsp. black pepper (this is a guess, I use a grinder & eyeball it)
Add all ingredients in a glass jar or vessel with a tight fitting lid. Shake vigorously to combine ingredients. Taste and adjust to desired palate. Should be pretty strong so you don't need much. If it's too strong add some honey/agave and/or olive oil.
Creating delicious, healthy meals year round doesn't need to be an arduous process — nor does it need to contain heavy unhealthy ingredients to be satisfying to the soul. Try these recipes this fall for a warm and satisfying meal with friends!
Written By Missi Holt