5 Playful Ways to Relieve Summer Anxiety
There are so many fun things that springtime ushers in… a lot of sunny days, which means pool time, BBQs, and sporting activities to rival even the busiest of social calendars.
But for many, summer triggers anxiety. It becomes a reminder of all the goals they have not accomplished since New Year's — like that major project at work, finally chiseling out "the perfect bikini body," sticking with your new dietary guidelines or spending more quality time with family.
If you've caught yourself missing out on the joys of springtime because you're in a panic about summer's rapid approach, then it's time to press the pause button.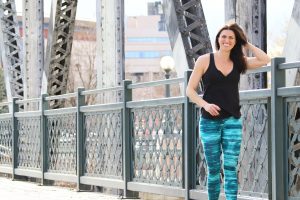 The first thing to do is release your panic, fear, and dread about summer and begin to weave the spirit of play into everything you do.
The spirit of play is magical. It transports us to a time when we were young and everything was a new opportunity for wonder, discovery, and creativity. It offers us a place of purpose rather than perfection when setting and achieving goals. And in this headspace not only are all things possible, they actually happen with surprising ease.
Approaching everything with a bit of whimsy creates a magnetic draw to life… Your biggest shift will occur in the area you are most tightly wound by fear:
Pressing deadlines suddenly seem within reach as the to-do list gets tick, tick, ticked off one by one with shocking ease. You realize there's plenty of time to get in a great workout right at your desk and enjoy the sunny afternoon.
Doing things with passion and purpose rather than perfection allows you to see that everything already is perfect… just as it is and just as it is unfolding.
Now, I'll cheers to that!
In love & Gratitude,

Missi Holt