31 Healthy Habits for the Month of January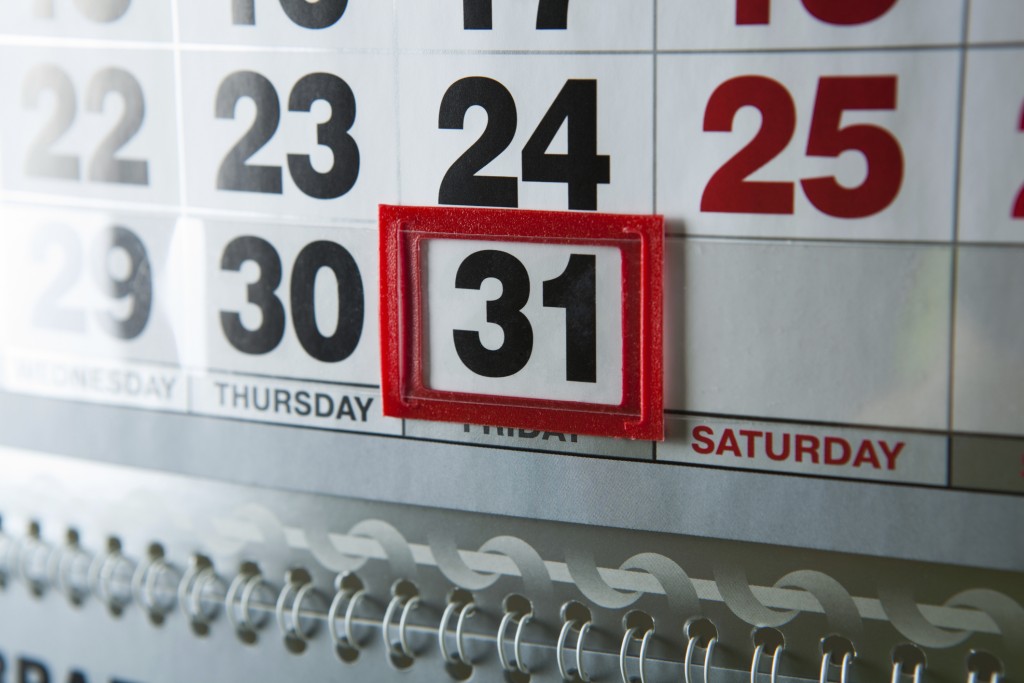 It's January — and you're likely overwhelmed by the laundry list of New Year's Resolutions you've created for yourself (in your head or on paper) to get healthy in 2016. But you don't have to be overwhelmed if you keep it simple by doing just one healthy thing — whether for your physical or mental state — each day.
Check out these ideas that make it easy to do just one healthy thing each day during the month of January. If you'd like, you can add on over the month for a cumulative effect — you decide what fits into your life and schedule. And most importantly, don't stress!
Get up 15 minutes earlier.Morning time is Magic Time. You'll be amazed at how much more you can accomplish by adding just 15 minutes to your morning.As Early to Rise Editor Craig Ballantyne says, "Compounded over time, 15 minutes in the morning becomes one of the greatest investments you can make in your life. How you spend those 15 minutes is up to you, but the fact that you are spending them on self-improvement is what will finally allow you to achieve the breakthroughs that you've been seeking so long."
Use those 15 minutes to focus on your most important task of the day and see how much progress you make.
Increase your water intake by 8 oz. daily. That's just one extra ounce each hour for 8 hours. Eventually you can work up to a goal of 3 liters per day.

Stand up! On average, Americans spend 15 hours a day sitting. That's a lot! Start by standing to do tasks you repeat throughout the day, such as checking email.
Get Cooking. We all know that eating at home saves you money, but it's also easier to control ingredients when you're doing the cooking. Need recipe ideas? Grab a copy of Chef Gui Alinat's Eat More, Burn More cookbook for easy, delicious recipes that actually burn fat! Click here for Chef Gui's favorite winter recipe, easy and delicious Braised Chicken in Red Wine Sauce recipe.
Add one bodyweight workout to your day. If you still think spending an hour at the gym is the best way to get results, you're wrong. Short, targeted bodyweight workouts done regularly yield big results. Click here to get our Workout of the Day bodyweight workouts emailed to you every day for free.
Challenge yourself to a plank. Planks are one of the most effective ways to engage and strengthen your core — and they do wonders for increasing your mental focus, too. Hold a plank for as long as you can with good form, and no pain. Then challenge yourself the next day to hold it longer than before. You'll quickly see your strength and mental fortitude skyrocket.
Add seasonal foods to your menu. A number of vegetables are in season right now. Butternut squash, carrots, and cauliflower are all easy, delicious — and low fat — additions to your menu. And don't forget the fish! This is the perfect time of year to find delicious mussels and salmon. Click here for Chef Gui Alinat's delicious grilled salmon and mango salsa recipe.
Take time to listen to your needs. The beginning of the year can be a hectic time, personally and professionally. Make sure you're not overdoing it and listen to your body. Whether it's taking time to get more sleep, time to meditate, time away from others, or time for regular workouts — schedule spots into your day to take care of your own needs.
Schedule an electronics-free night. Pick one evening during the week where you'll power down after work from you phone, iPad, and the TV. Spend some time reading a book, or playing a board game with your family.

Add a veggie to every meal. This may sound cliché, but adding one serving of veggies to every meal not only fills out your nutritional needs, it also helps you resist the temptation for less-healthy options.
Shake it off! Whether it's to Taylor Swift or Salsa music, alone or with a partner, dancing increases your energy, boosts endorphins, and provides a significant calorie burn. So, get moving!
Find your balance — literally. See how long you can hold tree pose with perfect alignment, steady breath, and a focused mind. Try it daily, switching sides and watch your balance — and focus — increase.
Cut out one addictive food. Avoid a food you struggle to avoid. It may be sugar, alcohol, fast food, processed carbohydrates, or soda. Whatever you choose, commit to cutting it out for one full day each week.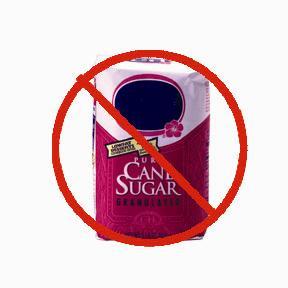 Send a hand-written note or thank-you. It feels good to do something that just might make someone else's day. Take 10 minutes to write out a thank-you note for a favorite Christmas gift, or to simply say hello to a friend or relative you haven't seen in awhile.
Perfect the push-up. Challenge yourself to do just one standard push-up, on your toes with perfect form. As you perfect your form, see how many push-ups you can do from your toes each day for one week.
Make a rule. Do you have a set of rules for your life? (Early to Rise Editor Craig Ballantyne has 12 — and you can check them out here.)
You may not have an entire set of rules guiding your life, but what if you started with just one? Setting one rule for yourself that your resolve to never compromise on, can be a catalyst for big changes. For example, if you make it a rule to never check your email before a certain time of day, you'll likely make more progress on your to-do list.
Increase your flexibility. We mean this literally. Commit to 10 minutes of guided yoga each day for one week. See how quickly it becomes easier to touch your toes, and notice what nagging aches and pains are relieved. Click here for Missi Holt's free DVD to guide you.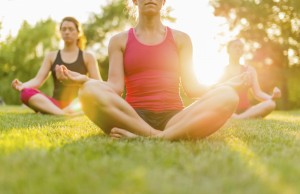 Breathe deeply. In the hustle and bustle of the day, we often forget to take good, deep breaths. Especially during stressful moments, take the time to breathe deeply, holding for a count of four, and exhaling for a count of four. Repeat four times.
Try a pre-bedtime routine. If you struggle to get quality sleep, this is key. Sleep deprivation causes a host of physical and emotional problems, so devote some time before bed to ensuring you get the most restful night of sleep possible. Not sure how to get started? Click here for Missi Holt's pre-bedtime yoga sequence. 
Drink your fruit. A smoothie is a great way to get in a healthy serving of fruit. Here's a recipe that's quick and easy: Mix 1 cup of unsweetened almond milk with a scoop of vanilla or chocolate protein powder (we recommend Biotrust), add half a frozen banana, a handful or frozen dark red cherries and a tablespoon of almond butter. Enjoy!
Have a laugh. Whether it's a funny show or book, a night out to see some stand-up comedy, or simply having some laughs with friends or family, laughter has real health benefits. It releases endorphins, which not only promote a sense of well-being, but can also temporarily reduce pain. Laughing also decreases stress hormones and increases immunities and antibodies that fight infection.
Increase your fiber intake. It's easy to get an extra dose of fiber by simply adding legumes, veggies, whole grains, chia or flax seeds to your daily menu. For more ideas for integrating fiber into your meals, click here. And check out this one-day menu to get up to 30 grams of fiber. 
Go to bed five minutes earlier. If you do this for six nights, you'll have gained an extra half hour of sleep and set a new routine.
Decrease Alcohol Intake.

Decrease your intake by 1-2 drinks per week, or pick 2-3 nights per week you will simply avoid alcohol altogether.

Connect with others. Call a friend or family member; find out how they are doing, and tell them how much they mean to you.
Embrace your inner bookworm. Switch off the TV and curl up with a good book.Studies have shown that the mental stimulation of reading improves focus and concentration, improves memory, and can prevent or slow the progression of Alzheimer's disease. Plus, you'll expand your knowledge — and maybe your vocabulary, too.
Make time to meditate. Start with one minute of meditative silence and deep breathing. Add one minute each day until you encounter resistance maintaining a relaxed state.
Get out of your comfort zone. Try a new activity, such as painting, knitting, snow shoeing/hiking, or photography, etc.
Indulge your inner child. Reduce stress by coloring! Meditative coloring books are popular for adults and allow a simple stress release by tapping into your inner child.

Try some burpees. Try this Modified Burpee Challenge:
Day 1: See how many burpees can you do with perfect form.
Day 2: Add one more rep.
Day 3 and beyond: Continue to add one more rep until your form breaks down; stay at that number of reps until you can once again increase by one rep with perfect form.
Nix the fake sweeteners. Cut out artificial sweeteners, colors, flavors, and preservatives. They destroy healthy intestinal bacteria, interrupt concentration, and irritate the nervous system. Opt for natural sweeteners, such as raw local honey.

Want more ideas? Click here for Craig Ballantyne's 21-Day Guide to Fat Loss.