Best Delta 8 Carts
Best Delta 8 THC Carts
Delta 8 THC Vape Cartridges
Buy Weed Online
Best Delta 8 THC Gummies
THC Gummies
Best THC Gummies
Best Delta 8 Gummies
Area 52 Delta 8 THC Gummies
30 Minute Bootcamp Workout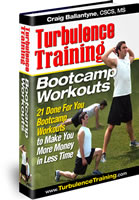 I'm off to Europe this week and will be doing lots of bodyweight exercises, so that's why I thought giving you a 30-minute bodyweight only bootcamp workout.
If you're taking a break from the gym, then you'll love it…and if you're a trainer, it's perfect for your fitness classes, of course.
I will also be working on my handstand pushups and hope to have some videos of me doing those all across Europe, should be pretty funny.
Click here to listen to this week's podcast
And finally, the 5th Turbulence Training Transformation Contest is  finishing up. Exciting times! We'll have voting soon.
Monday – August 10th
Transformation Tip of the Week:


"Take full responsibility for your actions or lack of action."
• Can you eat pizza while on a fat loss program? Yes, as long as you know it could slow down, stop, or reverse your fat loss results.
• You are an adult. A lot of this is common sense. If you choose to sit on the couch after a hard day's work, then realize that you will not be getting closer to your goals.
• If you choose to eat 1500 calories worth pizza and drink 600 calories of soda as you sit on the couch after a hard day's work, then ACCEPT THE CONSEQUENCES, because you will gain weight.
• Your results are your responsibility.
And now, let's train!
30 Minute TT Bootcamp Workout
– perfect for trainers & folks who want bodyweight only workouts
(By the way, I highly recommend the interval timer from Gymboss.com)
Warm-up (30 seconds per exercise) – 5 minutes

Jumping Jacks
Pushup
Stick-up ===>
Running in Place
Rest 1 minute before repeating 1 more time.
TT Strength Circuit (30 seconds per exercise) – 5 minutes
Vertical Jump
Spiderman Pushup
Rest 1 minute before repeating 1 more time.
Water Break – 1 minute
TT Tabata Exercises– 10 minutes
BW Squats – 20 seconds BW squats plus 10 second walking recovery x 8 rounds
Rest 2 minutes and take water break
Touchdown Forward Lunge plus Pushups – 20 seconds touchdown forward lunges plus 10 seconds pushups x 8 rounds
TT Total Body Abs Circuit (30 seconds per exercise) – 5 minutes
Abs exercises circuit
Spiderman Climb
Plank on 1-Leg (30 seconds per side)
Burpee
Rest 1 minute before repeating 1 more time.
Cool-down, Stretching & Water Break – 5 minutes
Click here to get the TT Bootcamp Manual with all these workouts and exercise photos
Tuesday
30 minutes of fun activity.
Nutrition Tip:
If you are worried about getting enough calcium on a vegetarian diet, you need to know that a cup of almond milk contains 20% of your daily requirement (about 200 mg).
PLUS…a cup of almond milk only has 40 calories.
In comparison, a cup of milk has at least 86 calories and 300mg of calcium.
So almond milk is a good deal. The only knock against it is that almond milk has only 1g of protein, but there are plenty of ways to get protein on a veggie diet.
Wednesday

This might be a little too late, but we came up with a Pushup and Chinup bodyweight challenge over at TT Members…
The goal is to do as many pushups and chinups as possible in the month of August.
Elite Men's Score is: 1000 pushups and 300 chinups
Elite Women's Score is: 300 pushups and 50 chinups
We'll come up with a new challenge every month on www.ttmembers.com
Thursday
30 minutes of fun activity – even stretching.
Now getting enough iron is another concern of vegetarians, but each slice of whole-grain bread had 25% of my daily needs…so I'm at 50% for the day right there from a sandwich…plus, vitamin C from food helps increase iron absorption (when consumed at the same time).
For more vegetarian diet articles, check out Kardena's blog.
Friday
3 minute arms – what can you really do in 3 minutes? A lot! Check out this video…

Social Support Saturday!
Do 30 minutes of fun activity, and watch this video for inspiration.
Transformation Contest #6 Details:
Entry Period: From Aug 31 to Sept 18
Final Day to Submit Photos: Dec 11
Get ready to transform!
Sunday – Plan, Shop & Prepare
30 minutes activity and then plan, shop, & prepare.
You may have heard about the recent research study that found organic food was no healthier than non-organic produce. Well, duh.
I certainly didn't expect it to be…however, the big benefit of organic foods is being able to avoid pesticides.

And the top organic foods to buy are apples, cherries, strawberries, peaches, grapes, pears, and potatoes, because in each case these foods do not have a protective peel, unlike fruits such as bananas, oranges, and avocado.
Next week!
The TT Depletion Workout
More Transformation & Nutrition Tips
Stay strong and keep transforming,
Craig Ballantyne, CSCS, MS
PS – If you liked that bootcamp workout…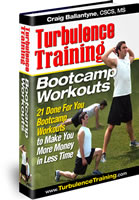 …I have 20 more here: