3 Interval Training Mistakes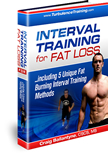 You're about to discover 3 interval training mistakes…but first, I hope you had a great weekend. I was lucky to be in NYC, where it was hot and humid, but also buzzing with energy as usual.
On Sunday, I walked over 200 blocks…so about 10 miles. From Central Park down to Union Square and back, and then I had a nap.
After that, I walked north over to Columbia University and then to Riverside Park and back to Central Park. Riverside is a hidden gem.
Earlier Sunday I had brunch at Serafina, ordering the risotto primevera with extra vegetables, along with lots of bread and a profiterole for dessert that fueled my travels.
On the way back to my hotel after brunch, we saw the legendary Michael J. Fox doing a photo shoot – with a large Great Dane dog – on 5th avenue in front of the Pierre Hotel.
Fox is a Canadian icon, and a inspiration to us all. Here's one of his great quotes I found online:
"One's dignity may be assaulted, vandalized and cruelly mocked, but cannot be taken away unless it is surrendered."
Michael J. Fox
I hope he is doing well.
In addition to my Sunday walk, I did a workout on Saturday at an Equinox gym near Columbus Circle and Central Park.
I trained with a former US army soldier…and we had a bodyweight exercise battle. He taught me some new bodyweight exercises, and I showed him a couple. My abs & triceps were sore on Sunday from a bodyweight triceps move I did.
On Monday I'm off to Jersey to lift some heavy weights at the Renegade Gym with Jason Ferruggia, and on Tuesday we're going to do a sprint workout.
We'll be doing interval training right, but most people make these 3 mistakes with their interval workouts:
1) They work too hard during the recovery period.
It's called a "recovery" period for a reason! So don't worry about "keeping your heart rate up". Interval training is NOT cardio. It is a totally different method of training. So give up the cardio mindset and get to love your recovery.
2) As a result of working too hard in the recovery portion, most people don't work hard enough during the work period.
However, it is that hard, intense work that causes the body to change. So make sure you are doing QUALITY training.
3) Most people never changing their interval training workouts.
You should be using a variety of work-to-rest interval durations AND a variety of training methods. Also, be sure to keep track of your results so you discover what works best for you.
Interval training is the key to fat loss. And you need to do it right.
That's why I put together this new free report for you on interval training – for both beginners and advanced TT users.
Grab it here to learn the latest on interval training for fat loss:
=> http://www.turbulencetraining.com/intervalreport/
You'll discover what research has shown to be the BEST interval training method for fat loss, PLUS five unique ways to do intervals.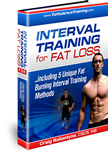 Your friend and coach,
Craig Ballantyne, CSCS, MS
Author, Turbulence Training & "Just Say NO to Cardio"

PS – Please forward that link…
…and share the interval training report with as many people as possible so that we can show the world how to lose fat fast without slow, boring, cardio.