2012 Fitness Year in Review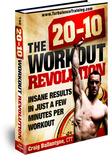 Recently a TT reader asked me, "Hey, where is the podcast?"
I said, "You know, it's something that just kind of fell off the map because it's a couple hours of my week and we had so much going on."
He said, "Come on," so I said, "All right, all right."
It's time to revive the legendary Turbulence Training podcast.
What we're going to do is we're going to have Certified Turbulence Trainer Brian Kalakay take over the podcast. He's going to interview me today and then he's going to bring you great content, hopefully every week, from other
Turbulence Trainers and myself and all sorts of great stuff that will help you and enjoy the podcast as well.
Click here to listen to the final TT podcast of 2012:
Here's how our interview went as we covered my fitness predictions for 2013 and we looked back at the biggest accomplishments in the fitness world for 2012…
Brian: Thank you so much. I really appreciate the opportunity. I'm looking forward to delivering some really cool content. Hopefully everyone can put up with my quirkiness and my energy because I'm pretty high energy. It'll be a fun podcast. I'll be really looking forward to this year.
Craig: Everyone, Brian has a really cool gym in Lapeer, Michigan. That's where we filmed the upcoming Turbulence Training Home Workout Revolution videos. It's really awesome and you'll see more of Brian on videos, so I wanted to mention that, as well. Now I'm ready to go.
Brian: I appreciate that, Craig. I really do. Today I get to interview my mentor and coach, the one and only Craig Ballantyne. I'm really excited about this. As you guys know, I met Craig at a Turbulence Training Summit which is coming up this June. If you're not going, you really need to plan on it. Real great way to network and you get to meet Craig Ballantyne, which is a lot of fun.
I actually have a few questions I'm going to ask Craig for this podcast, and if you're listening along at home or in the car or whatever, you're going to get some really good information from this. Here we go.
First question, Craig, is I want to ask you, what were your biggest accomplishments in 2012?
Craig: Great question. The biggest accomplishment is really not my accomplishments, at all, ever. It's the accomplishments of the Turbulence Training Transformation Contest winners and what they've done. We just finished up our 15th contest and right now we have our bigger contest at TransformationContest.com where we're giving away $100,000 to help people change their lives.
In the recent contest, we had a really competitive women's under 40 and over 40 category. In fact, we had the first ever tie for fist place, and we opened up the voting to thousands and thousands of TT readers, and yet still, in the women's over 40 they had an actual tie for the exact number of votes.You can see the results at TurbulenceTrainingContest.com That's our new Turbulence Training Transformation page, where you can see the results of all the contests.
We had one woman, Nicole, she lost 19 pounds in 12 weeks and she won the under 40 women's category. If you've never been in a contest, make sure you check it out at TurbulenceTrainingContest.com
There are four categories, men and women under and over 40, and we give out lots of great prizes. Most importantly, people get results.
That was the biggest accomplishment, running those contests. The biggest thing I have going on right now is the big Transformation Contest where people can change their lives not just in fitness and in health, but also in wealth and wisdom, and building relationships, and stuff like that, and changing their financial situation. That's really big.
Also, helping people who got involved in our 24/7 Fat Loss program last year. That was our big program back in 2011, just like Home Workout Revolution will be our big program in 2013. It's really cool and it's always awesome to see people from that 24/7 program come over and win the Turbulence Training Transformation as well.
That was my biggest thing. The Turbulence Training certification and summit that we do every June, that's a really big accomplishment for the Turbulence Training team. We have hundreds of people there, and we have all the Turbulence Training trainers there. Well, as many as can make it. Then we hang out with guys like you and Mike Whitfield. That's so much fun.
Brian: Yes, that was a good time.
Craig: Speaking of Mr. Whitfield, seeing his—yes, it was a great time. It's really just a high energy, positive event. We have a really cool location this year for the boot camps. It's going to be outside on a rooftop in San Diego. You're really going to love it. You'll be there doing some boot camp games with everyone.
It's going to be even bigger and better than ever before and we're going to have some guest speakers there, as well. That is in June, 21st and 22nd, of 2013.
Now, speaking of Mr. Whitfield, his finishers became so popular in 2012 so that was another huge accomplishment for Turbulence Training, and your boot camp games, which hundreds of trainers are using now around the world to have better boot camps. Congratulations on you being a big accomplishment in the Turbulence Training world.
Brian: Thank you so much, man.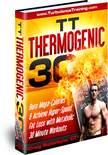 Craig: The biggest workout accomplishment, we really moved to more of these 30 minutes workouts. The Turbulence Training Thermogenic 30, where we really cram in more exercises. We did move to a little more of a circuit training, alittle bit less supersets, just because we want to get more density in the training, more done in a shorter amount of time.
That program really just took off. People loved it. I would say that's the number one program of 2012 was the TT Thermogenic 30. Even though I released a Metabolic Resistance Training 2.0, it was still Thermo 30.
There's always a surprise like that.
Finally, doing the two Tough Mudder races was a lot of fun. I did one in Beaver Creek, Colorado. That was real tough on my body, actually, running downhill for three miles at the end. That was 12 miles and that one took me and my friend 2:45 to do that one.
Then in August, I tried another one here, not too far from Toronto, and that one only took us 2:10 but it was two miles shorter and there was way less elevation.
Those were fun, but I don't really have any plans to do another one, just because they kind of ruin the rest of my training, interfere with that, but we do have the Adventure Race program, which was another really popular Turbulence
Training program in 2012.
I'll stop there. There was a lot going on in the Turbulence Training world. It was a lot of fun. We got a lot more people involved in it, but 2013 is going to be even bigger and better.
Brian: Yes. I'm really pumped for 2013. You know what's really cool about those TT contests, is there is actually the website where you can go and see the people who are in the contest.
I have a facility here and I train tons of people and if there is one thing that people love seeing it's other people's success that have similar situations to them. I think that is a great website. If you haven't gone to the TurbulenceTrainingContest.com, check it out.
It's a really good motivator, especially at the beginning of the year when you're looking for that thing to cling on to, to really add the fuel to the fire to get you moving.
I'm really excited about this upcoming Transformation contest. If you haven't jumped on board with that, you really need to think about it.
I mean, come on. Craig Ballantyne is going to give you money for sticking to your goals. Visit www.TransformationContest.com to get started today.
Alright, that's all we have space for. But soon we'll have part 2 of the interview where we discuss the most effective training studies of 2012.
Craig Ballantyne, CTT
Certified Turbulence Trainer