7 Powerful Words of Wisdom
Yesterday I interviewed John "Roman" Romaniello for our TT Certification Client Attraction newsletter, and we talked about how to become the most popular trainer in your gym as well as your city, plus how to get published in major magazines like Men's Health, Men's Fitness, and Shape.
It was another excellent Client Attraction interview. Roman even gave me a copy of his "introduction" letter that he sends to all editors of new publications. This issue will be sent out to Certified TT Trainers next week.
But first, I want to share 7 powerful words of wisdom with you. And I got thinking about them on both Roman's call yesterday, and after I read this success story email from TT Trainer, Mike Whitfield (Mike was the 4th trainer ever to be certified with TT.)
I'm as proud of Mike's success as I have been with any TT Transformation from our contests.
Check this out…(and the 7 powerful words of wisdom below):
*****************************************************************************************
Hey Craig, I know you get alot of emails, so I just wanted to take a minute and thank you for all this information and encouragement through both InternetIndependence.com and the TT Certification. This is the most excited I have ever been about my life and vision.
My drive and passion ever since I've become TT certified have gotten me up as early as 4am on a regular basis to get things done and taking action. In just the last 2 weeks, I have put together a new website along with a web designer (he's also a client…bartering rocks!), written a new opt-in report, relocated my boot camp from a small suite to a large high school gym, and finally submitted to become a LLC.
Here is why I'm telling you this:
I had to step out of my comfort zone and ask the high school athletic director who goes to my gym about using his school for my boot camps.
You talked about having to step out of your comfort zone to make progress…so I just did it!  It was actually pretty easy.  I just had to simply ask. You talked about how something doesn't have to be perfect in order to share it. I started an E-book Fitness program almost a year and a half ago.
In April, I put in more work and effort in 2 weeks than I did for close to a year prior on it.  It wasn't perfect, but I knew it would help people anyway.  So, to fix that, I offered a free lifetime upgrade to anyone who purchased it for when I release a new version (which will be even better). I launched it through Paypal.
I had 3 clients submit to the TT Transformation Contest and they are doing great.  Whether they win or not, they are making transformations so they win either way in my book. I did this thanks to the TT Certification Hot Sheet.  Gotta take action!
I kinda (slang word, I know) did my fitness career "backwards", but in my eyes it's forming the way I like it. I did a boatload of education before I did any real marketing. I read books and followed people like you and Alwyn Cosgrove (more fitness books/e-books than I can count on my hands).
I continue to educate myself because in this industry, it is a must.
My next goals are:
1) To release my first product through ClickBank.
It hit me just last night. As you know, my favorite part of writing programs and "tagging on" to TT programs are creative workout finishers. I'm applying your "Online Second Paycheck" System to make it happen.  I got up at 4am this morning to put together the outline.
I'll be honest – the exposure you gave me on your blog inspired me to do this!  I'm ecstatic about reading your upcoming blogs about the finishers.
2) Continue to post at least 1 article per week – no matter what, no excuses
3) Continue to increase my Boot Campers… I went from about a 600 sq. ft suite to a huge basketball court/gym. More Boot Campers = More Transformations
Sorry for the long email… but I do appreciate everything you do, and I sincerely appreciate the exposure through Turbulence Training. I am very humbled by it.  The TT certification is above and beyond my expectations and I'm thrilled to be a part of your team.
Have a great weekend,
Mike Whitfield, Certified Turbulence Trainer http://www.CrankTraining.com
Web-based Fitness/Nutrition Coaching
1-on-1 and Group Training
Boot Camps
**************************************************************************************
Awesome. I'm proud of Mike and thankful for his help on the march to our mission of 1 Million Transformations. Every day we get closer – and thanks to you too. You can join the TT Certification and our 1 Million Mission here:
=> http://www.TurbulenceTrainingCertification.com/firstfifty
The powerful words we've learned from Mike's story are:
Take Action. Just Ask.  So simple. So powerful
Now about those remaining 3 words…they are: Never Give Up.
The most successful people I know do not take "no" for an answer. They find a way to get what they want. During our call yesterday, Roman explained his strategy for getting published in Men's Health, and it relied heavily on simply never taking "No" for an answer.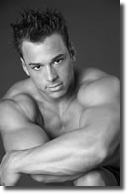 It reminded me of when I first started coaching Isabel De Los Rios, the author of the best- selling "Diet Solution Program" (that often sells over 1,000 copies per day). When I had that first Mastermind coaching call with Isabel, I knew she was going to be a success because of her attitude.
There was nothing that was going to get in her way. Come he– or high water, she was going to succeed. I'll never forget that call.  So take these powerful words and incorporate them into your daily plan.
Take Action. Just Ask. Never Give Up.
To your success,
Craig Ballantyne, CSCS, MS
Creator, Turbulence Training Certification
PS – The TT Mission and Movement is getting stronger every day.
Become a part of the TT Certification here:
=> http://www.TurbulenceTrainingCertification.com/firstfifty
I love hearing these success stories. Let me know about yours.