Turbulence Training – From The Start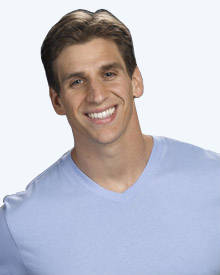 So, were on the flip side of the coin here. I was recently interviewed by Christopher R. Mohr, PhD, RD, LDN who is a nutrition spokesperson and consultant to a number of media outlets and corporations including the Discovery Health Channel, The Dairy Council, Clif Bar, and Nordic Naturals.
He is a consulting Sports Nutritionist for the Cincinnati Bengals and is also the Sports Nutritionist for Under Armour's TNP Training Council. Through his company Mohr Results, Inc., he works with all types of individuals from soccer moms to collegiate and professional athletes.
In this interview series I'll have an opportunity to share with you the power of  Turbulence Training  along with the style of training and how people all over the world are using this to shed fat quickly and effectively.  Interval training seems to be the latest "fad" in the fitness world, only this is based on science and real life results.  So lets get started.
***************
Chris Mohr: Thanks for taking the time to talk to us, Craig.  Why don't you tell us a bit about how you developed the Turbulence Training (TT) model.
Craig Ballantyne: My TT workouts are highly influenced by both athletic training and bodybuilding, so Turbulence Training has become a relatively unique hybrid system – and even more so now with the infusion of scientific-based ab training and a variety of challenging bodyweight exercises.
I refined the workouts over my years at McMaster University, a science-based University near Toronto, Canada. It was there that during my graduate studies in Exercise Physiology I performed the "first Turbulence  Training workout".  As a grad student, I had  very limited time to spend working out, but I needed to learn how to get a sound workout quickly and effectively, between my time in the lab and classroom.
Chris Mohr:  For those who don't know much about Turbulence Training, can you teach our readers very briefly what this system is based on?
Craig Ballantyne: TT is about getting the most fat loss results in the least amount of workout time. People are too busy to use the approach the exercise methods that were popular in the 80's (bodybuilding routines and hour-long cardio sessions). We don't have time for that today, but nor do we have the need for that.
Recent exercise research has shown us two things:
Interval training is as good or better than long, slow cardio (and takes HALF the time to do).
Moderately-heavy strength training is better for boosting metabolism and sculpting your body than light strength training.
Now that's what TT is based on. The TT program cuts your exercise time in half, so that you can get more results in only three 45-minute sessions per week. Compare that to what most people think they have to do in order to lose weight (5 days per week of body part strength training PLUS 60 minutes of cardio per day). You can quickly see results, which is the desired approach.
And as an extra bonus, the TT workouts don't require fancy muscle-building machines. You can do all of these workouts at home with a bench, an exercise ball, dumbbells, and your own body weight (and a pull-up bar if you're strong enough).
I've tried to make things as simple and effective as possible, while also making the program easy-to-use based on today's hectic-paced lifestyles.
Chris Mohr: As a nutrition guy, who travels a ton, I often get the question of what folks can eat when on the road that will allow them to stick to their nutrition plan.  How about training while traveling?  Is TT good for that?

Craig Ballantyne: It's perfect. Here's why. If your workout is based on a machine-circuit at your local gym, you are out of luck as soon as you leave that environment. There's no way you'll be able to stick to that program on the road and the same goes if you follow a specific class with a specific instructor.
On the other hand, if you use the TT workouts, even the worst hotel gyms have dumbbells and benches. So you can keep moving with your TT workouts, AND it doesn't take up too much time – as you might have even less time for workouts on the road than you do at home.
No gym at all? No worries. The TT workouts contain an extensive list of bodyweight exercises that let you keep on going through your workouts even if you have NO equipment at all. And trust me, if you are a beginner, there are appropriate exercises for you. Consider yourself advanced? Try the advanced bodyweight program in the 4-week Body Weight manual, and see if you aren't challenged (and leaner) after those workouts.
The variety and flexibility of the TT approach was "built for life." I've traveled extensively so I know what a traveler goes through too, and not only did I design these travel-friendly workouts, but I've used them myself!
That's all for today. In part 2 I'll share with you a few of my favorite exercises.