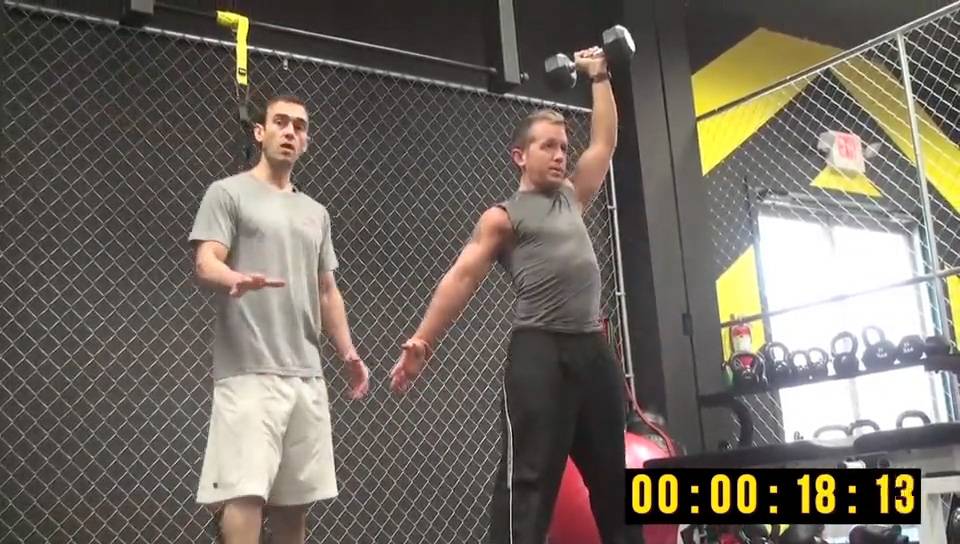 So the other morning, while in Denver, my business partner Matt Smith waves a flyer in the air excitedly. "It's back," he says with great enthusiasm.
I look closely.
I groan.
The McRib is back in Denver.
LOL.
No thanks.
But, I do have good news.
 
Internet Independence QnA is also back!
It's been a while, but after all of my summer travels, I've finally gotten back in the habit of doing frequent QnA sessions here www.SuccessQnA.com
Here is the best of the best. As always, of course, my answers are blunt and politically incorrect.
Q: Craig I am shooting my first info product in Sept. It is actually 2 workshops. I have a video crew coming in and filming and editing. I am also planning to attend your mastermind with Bedros for info product. My question is, how can I start building up a list now, before the workshop and your mastermind sessions.
What 3 things can I do now to ensure success with it. Any tips on what you would do different (understand you can't give away the farm here). Maybe a strategy or two that I can drill out for the next 6 weeks? Cheers! –   Dave
Answer:
1) Do NOT create your product until you are sure that you can sell it.
2) Do people really want that product, or do you just think they need it? Yes to the former = success, Yes to the latter = failure.
3) This is all that matters. I think you MUST put this on hold until after the mastermind. Otherwise you will waste your life on something that doesn't sell.
Q: Many entrepreneurs I know spend so much time working that they don't devote time to true strategic planning. What is your process for stepping back and looking at/planning for the big picture? – Jen
Answer:
I spend 30-60 minutes first thing in the morning thinking about business planning, strategy, etc., plus 60 minutes per day while walking the dog, and often another 30-60 minutes while working out.
 
Q: I want to build an affiliate marketing business? What are the steps?
 
Answer:
It's the same process as creating a business where you sell your own products.
You must build a list and learn how to properly write email copy to promote the product.
I highly recommend you create your own products, rather than being an affiliate anyways.
Affiliate = job.
Having your own products = real business with real potential
Q: What are you offering right now (for leads) that is converting? Videos, reports, etc…  Nick
Answer:
Specific reports and videos seem to work best, especially in health and fitness.
Here's one of my latest:
 
http://www.turbulencetraining.com/30minworkout/

Q: Any tips on firing your employees?-Noel
Answer:
Be honest, be clear, and do it fast. This is true – "Hire slow, fire fast".
And remember this politically incorrect truth – EVERYONE is replaceable.
Even you.
Which is why you must learn to delegate and outsource the low-dollar activities that are holding you back from doing the real work that matters.
Q: I want to enter to the fitness business, have an opportunity to became a trainer in a program already created but i want to became a personal trainer? Any advice on getting clients?? Added value?? – Morayma

Answer:
Everything you need to know about starting a fitness business and getting clients is available for free at www.PTPower.com – Bedros Keuilian is the master Fitness Marketing Strategies | Personal Trainer Business Systems  www.ptpower.com
Q: Can i start a business which is "going in depression" according to others? Is it possible to b successful in such kind of business using "law of attraction" and other magical practices? – Manjot

Answer:
That's also something I can't answer without knowing so much more about your business…but NO, you can' be successful with just the Law of Attraction. It's not a law. It doesn't work. Visualization helps, but it's not magic.
Q: Craig, what is your suggestion for a night person? Inspiration always hits between midnight and 3 am, when the world is quiet. I get my best writing done then, but I pay for it in the morning! Maybe I should start a page and call it, "Late to Bed." – Alexandra

Answer:
Night people are morning people too. Try it, it will work for you. Get up earlier starting tomorrow. Stop making excuses.
Q: How can you spread your message to a new audience online without paying for advertising? For example, building and growing a new brand online. -Lauren
Answer:
Youtube is a fantastic way. Study the most popular youtube channels in your market. And make sure to read about my youtube and facebook marketing tips at www.InternetIndependence.com. Also, look to do guest blog posts and videos for others in your market.
Q: How to choose "what business to start?" –    Manjot
Answer:
That depends on so many things…but I suggest looking within your current knowledge base and using that as a start. You need valuable skills.
So what do you have to bring to the table, and what problem in the world can you solve?
Be back sooner than the McRib and Shamrock Shake,
Craig Ballantyne, CTT
Certified Turbulence Trainer
"We are ALL capable of doing great work, ALL capable of doing work that matters, ALL capable of heroism. Why then, do some succeed and others never even try?" – Seth Godin