The Secret Sauce to Wealth-Building Isn't Saving Money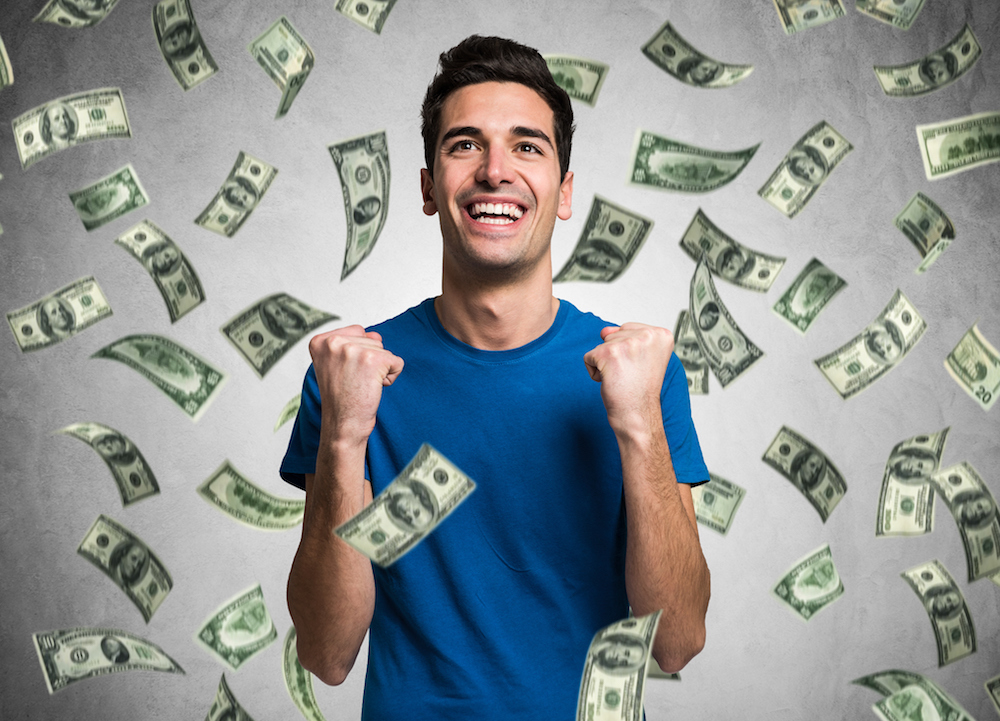 Here's a revelation: The pathway to a large bank account isn't cutting Netflix and cutting back on takeout.
Nor is it penny-stock investing or day-trading.
Sure, there are stories of people saving enough money to "retire" at age 40 by slashing their expenses. (At least… retire temporarily.)
There are even stories of people taking their savings and turning it into a million dollars by trading penny stocks.
But don't be fooled—these are absolutely NOT models to follow.
Why? Because they are exceptions to the rule.
The numbers speak for themselves. Let's say you manage to save $5,000 over a three-year period by cutting back on luxuries. If you start when you're 35 and save at the same rate until retirement (age 65), that will give you $150,000. And even if you were getting compounded interest (0.06%) on the entire amount for 30 years, you'd still only get $152,000. That's no retirement.
Okay, so what about investments, you ask? Warren Buffett reportedly has made an average of a 20% return on his investments through Berkshire-Hathaway. If you started at 35 with $1,000 and got the same return for 30 years, you'd be looking at just shy of $400,000. Not a bad sum, but does it make you wealthy?
Yes, you need to save. And yes, investments are an important part of wealth-building. But there's a smarter way to do it.
You need to take some of that savings and invest in YOURSELF.
In other words, you need to focus on your increasing your earnings. How do you do that? By making yourself more valuable.
That return on that amped-up value comes in many forms. It could be a steady stream of promotions; it could be exponentially increased sales in your business; or it could be side business success.
I know… It sounds obvious. But it's not.
So, how can you increase your earnings?
1. Take continuing education classes or get an advanced degree
I know that college isn't the best path for everyone, but the relationship between education and income/wealth is strong.
Recent research from the Federal Reserve Bank of St. Louis shows financial outcomes based on education:


The increasing popularity (and credibility) of online degrees certainly makes them a viable option for full-time professionals looking for programs with flexibility. In many cases, an advanced degree makes the leap to management easier. But perhaps, more notable, a growing percentage of professionals in all industries now have a master's degree; a bachelor's is no longer the baseline for many positions.
Don't have enough money for another degree? You're not alone. According to FinAid.org, the average cost of a master's degree is between $30,000 and $100,000. Ouch. That makes one wonder if it would ultimately be worth the investment.
Fortunately, this has given rise to plenty of alternative options. À la carte "schools" like Udemy, Creative Live, Coursera, edX, and Codeacademy give professionals the opportunity to hone specific skills by taking less expensive courses ($10-100 typically) one at a time. In most cases, there is no accreditation; instead, each course's value is based on the teacher (their expertise, knowledge of their industry, etc.) and the site's overall credibility. Increasingly, these courses are being valued by employers who need employees with knowledge of specific facets of their industry.
If you're still committed to a degree conferred by an accredited institution, however, consider University of the People. A fully accredited, online university, UoP offer degrees in business, computer science, and health. The best part is, it's tuition-free. You still have to pay fees, but that only totals $2,460 (for an MBA)—a fraction of a traditional university.
2. Create a blog/social media presence
This may seem like a no-brainer in 2018, but many would-be entrepreneurs spend very little time and money on their brand. In 2016, in fact, only half of ambitious side-hustlers had a website.
When people hear about you, where is the first place they look? Google. And, if you craft your web/social presence well, Google will lead them to a sexy online showcase of your work, your skills, and your offerings. That's how you convert a lead to a sale.
But you can't do that if they have nowhere to go.
Fortunately, there are plenty of ways to remedy this situation. For a simple, slick website that gives you the chance to sell merchandise online, mainstream sites like SquareSpace and Weebly are great options. Minimal upfront time investment (and minimal cost—monthly fees range from $12-$20, domain included) means that you can introduce yourself to the world and begin to generate content around your product(s), service(s), and brand.
When you pick your platform, keep your future growth in mind, however. Some of these sites aren't designed to be scalable, and make it difficult to extract site content for use on another CMS (like WordPress or Drupal).
If you want something more customized, consider hiring a WordPress or Drupal developer (UpWork is a great place to find one). By using an pre-designed theme, these developers can get your site up quickly and cheaply—often for $500-1,000. That may seem like a lot, but the flexibility and opportunity for growth afforded by these CMS platforms means you'll be saving $1,000s when it comes time to expand.
Once you have your web presence set up, create social networks that make sense for your brand. At the very least, create LinkedIn, Twitter, Google, and Facebook pages for your company. If you have the bandwidth, consider launching Instagram, Pinterest, and Snapchat accounts, too. Not sure which to pick and which to drop? This online guide is a good start.
Lastly, start blogging—like crazy. ETR has published a lot about this, but the gist is that you need to establish yourself as an expert in your field. Find a pain point and write about it from every angle. Write conversationally, but give your readers a takeaway—actions they can take in their lives that will produce clear results. And be consistent. You don't have to write a blog post every day, but if you decide that a once-a-week post is enough, then write one EVERY week.
Lastly, share. Use streamlining services like Hootsuite or Social Pilot to do the hard lifting for you. They will get your fresh content out to all of your social channels via one hub so you get broad reach with minimal effort.
The investment here is mostly time and energy, but it's worth every minute. If you need evidence of success from this kind of brand-building and content marketing, take a look at these winners.
In other words, you need to focus on your increasing your earnings. How do you do that? By making yourself more valuable. 

That return on that amped-up value comes in many forms. It could be a steady stream of promotions; it could be exponentially increased sales in your business; or it could be side business success.
3. Hire a performance or business coach
Business coach, you ask? Isn't that for CEOs and multi-millionaires with dozens of businesses?
No. You can invest in a coach whatever rung you're at on the corporate ladder. Heck, even if you're a starting entrepreneur, you can get a business coach—and it would likely benefit you tremendously.
If it's worth for it people like Steve Jobs, Tony Robbins, Richard Branson, Oprah Winfrey, or Paul Tudor Jones, it's worth it for you.
So what does a coach do? Well, they hold up a mirror so you can see where you really need to focus your energy, Many coaches zero in on productivity, time management, and organization, but that's just the beginning. The more they know about you and your idea/business, the more helpful they will be in developing new products and services, creating marketing strategy, courting investors, and bringing on team members.
That said, every coach has a unique experience base and a proprietary coaching philosophy. Keep that in mind when you're looking for one. It's best to start by seeking someone with 5-10 years of coaching experience and more than one business success under their belt—especially businesses that are similar to the one you're trying to build.
Fast Company offers this quick-hit guide to business coach searching, and will give you plenty to think about as you begin the hunt. Also, consider attending business and industry events in your area. This is the best place to network, and will likely connect you to experts in your area of interest. Meetup is great for this.
The return on a business coach investment may seem nebulous, but there are plenty of testimonials that advocate for business coaching. The key is making the most of the advice your coach offers you.
#
There are, of course, plenty of other ways to invest in yourself, but these are great places to start—with plenty of stories to back up their value.
In short: Don't waste your time being extra frugal in the hopes that savings will pile up. And don't half-heartedly dabble in investing, assuming your moderate investment will reward you with massive Wall Street returns.
Instead, invest in your skills and education—they will be the value that redounds to millions in wealth before retirement is even in sight.
---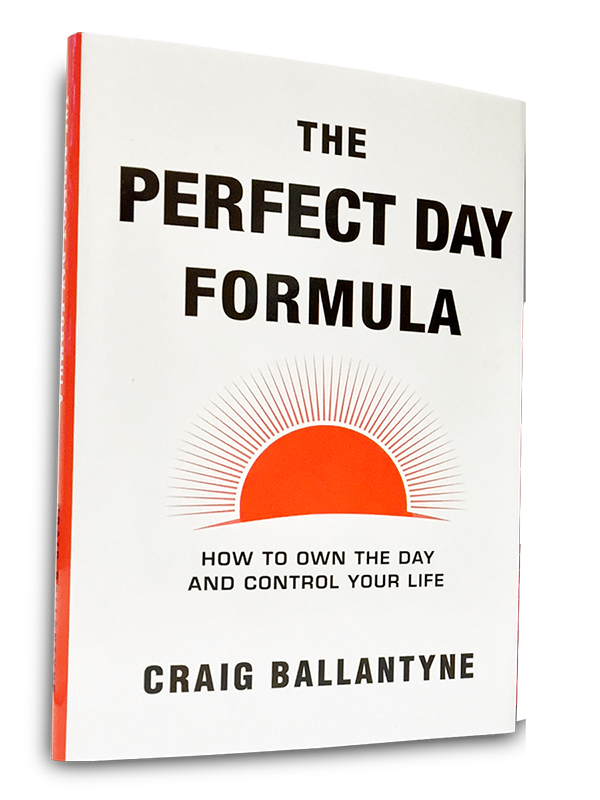 Speaking of self-investment, have you taken a look at the FREE "The Perfect Day Formula"? It's been used by Craig's clients for years to guide them through business growth, wealth-building, and overall performance. It works so well, many of them offered these testimonials…
>>> Check it out.