How Content Marketer Chirag Kulkarni Launched a Top NY Marketing Firm—And What He Can Teach You About Marketing in 2018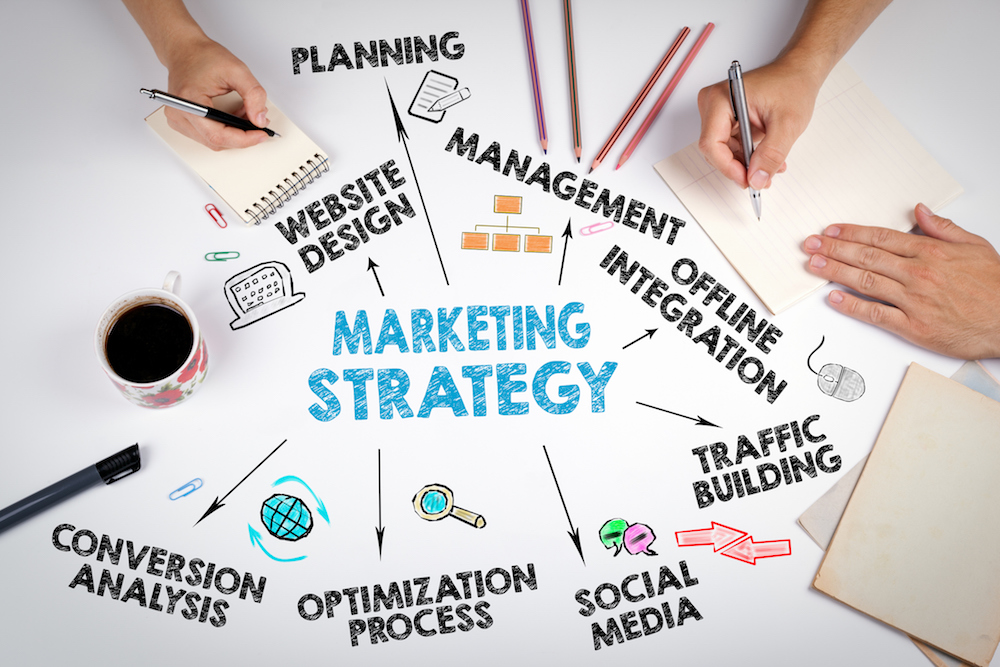 The founder of New York-based marketing agency Taco, Chirag Kulkarni is, by his own admission, something of an "accidental" marketing specialist. Curiosity is what vaulted him into the SEO/content realm, which then grew a business serving clients like Berkshire-Hathaway, Dairy Queen, Policy Bazaar, and other top-tier companies.
We sat down with Chirag recently to talk about his journey into content marketing, what makes Taco so successful, and what he can teach entrepreneurs about marketing strategy for 2018.
How long have you been doing content marketing and how did you get into it?
I was in the affiliate marketing space for a while, but I wasn't able to figure it out. I'm talking door-to-door kind of marketing—before the web really got started.
But as the Internet became more prominent, I became curious about online marketing strategies—specifically SEO. And because SEO is dependent on content, I got into the content marketing space. I was primarily interested in how great content can create sales conversations.
Which is the genesis of Taco, your marketing agency. Tell us about how it's different from the many agencies out there today.
Well, let me say this first: I started a company called Insightfully before I ever started Taco. It was a software company that ended up tanking. The hard lesson I learned from that was that it wasn't what I was good at. If you're good at something, you should go deep in that skill, without deviating too much until you're generating reliable, consistent income.
When I realized that SEO and content were my niche, I decided to start Taco. The name was originally K Ventures—a terrible name, honestly—so I started thinking about how to create a name that would stand out. I love Mexican food, and it occurred to me that a taco is a lot like content marketing—made up of many layers, never quite the same thing across the boards. So, Taco was born.
But to your original question, I would say this: We focus on ROI. We don't want to be a mainstream agency that does all the "taco layers"; we want to create effective SEO via link-building and off-page marketing that deliver measurable results for our clients.
Our sweet spot right now is companies with $1-10 million in revenue. Many of these are companies that are still stuck in traditional forms of marketing, and are struggling to grow. They don't understand SEO, and they don't know how to write content that leverages it. That's where we come in.
That's a great segue, actually, because I was going to ask what you think the five biggest content marketing mistakes are these days.
Do I have to limit it to five? [Laughs] Seriously, here are five mistakes that come immediately to mind, in no particular order:
Optimizing content for SEO and not humans. Keyword-stocked content doesn't read naturally, and that will be reflected in rankings. You have to write for humans, taking into consideration SEO principles. Not the other way around.
Writing long, but superficial content. Google wants long content to show you're an expert on a topic, but they don't want empty content—it needs to be in-depth and thorough.
Obsessing about keywords in link-building. Ten-percent of your links should have exact matches for keywords, but the rest should be variations. Again, the secret is writing naturally—don't worry so much about SEO algorithms.
Building links to sites that are not relevant to what you're writing about. These can actually hurt you; links are as much about quality as they are about quantity.
Adhering to the myth that no-follow links are worthless. Once upon a time, page ranks depended on how many inbound links a page received, but spammers used these to artificially inflate rankings. Now, sites will automatically assign "nofollow" attributes to these spammers to let Google know they're not legitimate. But, some still argue that they improve page rankings. It's just how they're used and how many there are.
I know most of that is basic in the SEO world, but I'm wondering what content marketing and SEO principles entrepreneurs should be looking at for 2018? What new rules should they be following?
My best advice is to write thorough content—and do it consistently. The reality is that you can beat many of the big brands that rank well if you're writing good content that's more thorough. It takes time and effort, but it's low-hanging fruit.
There are other tools that are still relevant, and will be into 2018. Guest posting can be advantageous, especially on niche sites and if you're trying to build a personal/brand following.
Video, of course, is much bigger than it ever used to be, and brands in all industries are using it. Plus, accessible technology allows even low-budget entrepreneurs to make use of video.
Overall, I would say pay attention to what makes your content dynamic and interactive. Anemographics—or interactive infographics—are great for this.
Here's an example. Let's say you're in the pharma industry and you need to explain how a chemical interacts with the body. A visual that changes based on user input is a perfect tool—it educates based on user-set parameters, without overwhelming the reader with a bunch of information at one time.
If these are successful, users will link to your content and you'll have some serious SEO gold. But you can also let Google know by context that you've created an interactive visual by adding captions and text around the anemographic that explain what it is.
Keep this rule in mind, because it holds true: If you write really good content, people will find it. And if they find it and like it, they'll be converted.
Let's dig into some marketing nuances. How does content marketing for larger corporations like Berkshire-Hathaway differ from small businesses?
Larger companies are less tied into the personal relationships of client and service (or product) provider. They're doing a lot of algorithmic stuff instead, like link-building and SEO conversion strategies. Their theory is simple—higher rankings will get them sales.
Some are diving into the influencer space, too—in part because they have the budget for product placement or sponsored content.
Entrepreneurs, on the other hand, are more emotionally invested in their own companies. They tend to take more time to engage customers on a personal level and address specific pain points. That kind of connection is huge—and a big advantage over corporations. At the same time, they don't have the budget to tap influencers and build a following quickly.
Do you have any advice for companies that are still building a following, and aren't sure when to take the leap from growing and pushing content to introducing promotions and sales pitches?
It depends on the industry, but I will say that anything you put out should be focused on solving a problem for the customer. You can even incorporate elements of your product or service into content, if that's part of the problem-solving.
And keep this rule in mind, because it holds true: If you write really good content, people will find it. And if they find it and like it, they'll be converted.
Are there tools you would recommend to help them hone their messaging and content for the right audience?
Gosh, there are so many out there now. And many have free versions. I like using Sumo for gauging web traffic, Crazy Egg for looking at on-page usage and conducting A/B testing, Kissmetrics for deep analytics. There are a lot of them.
But before you start subscribing, I would look at your five biggest competitors and take a hard look at their marketing tools. Use this as a driver to figure out what you can or should do.
There's an ongoing debate as to whether or not growing companies should focus on evergreen or timely content. What's your advice here?
While I often advocate for evergreen content, the reality is that you can leverage timely topics while connecting them to evergreen messages or instruction. For example, you can offer dieting advice after Thanksgiving because that advice will still be applicable in three or four months. People are always going on diets.
At the end of the day, it's more about the quality of your content. Whatever you create, create the best out there.
When should companies reasonably expect to see results from content marketing efforts (assuming they're tackling them head-on)?
It takes time. I usually tell my clients that SEO changes take a minimum of six months to be reflected in analytics. There's a lot of content out there, and it takes time for Google to recognize your links and content value. 
Last question: What book would you recommend to green entrepreneurs looking for content marketing guidance?
[Laughs] Books get outdated too quickly. Take a look at content marketing blogs instead. I recommend Quick Sprout, Social Media Examiner, and Content Marketing Institute.
But I'm also a a big believer in observing. Watch what successful companies do in their content. Take from those sites what you need to build up your own content base. If they're doing content marketing right, you'll know—and you can learn from it.