New Exercise for Power Metabolic Training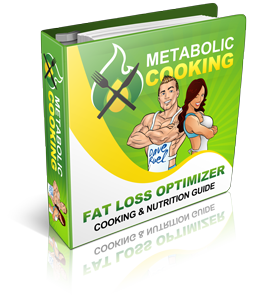 What a crazy, fun, wacky, misadventure this trip has been.
I just finished up a really cool POWER metabolic workout that I'll share with you in a moment. But first, a hilarious tale.
There I was on Wednesday afternoon, just about to pull up to Toronto's Pearson airport when the pit of my stomach dropped to my feet.
I forgot my laptop.
Dang!
So that has meant no TT fb qna's, no blog or email updates on the fun workouts I've been doing, and no pre-bedtime skype calls with ol' Bally the dog. (Just kidding, I don't even know how to use skype…but he does).
To make these events even more head-shaking, I had Amy, our TT Director, ship the laptop by FedEx to my hotel here at SeaWorld in Orlando (where it's rained all week, LOL).
But the laptop randomly got held at customs overnight and so it still hasn't arrived. I'm using the hotel business center to send this out.
Hahaha. What a trip.
Fortunately, I had a great metabolic POWER and conditioning workout this morning that I want to share with you.
(Power Metabolic training uses advanced power exercises and slightly longer, but still incomplete, recovery intervals.)
After a full warm-up (do NOT rush into this one), I did this ADVANCED routine:
(It includes my new #1 exercise that I rediscovered during TT 2.0 filming last weekend.)
1A) Prisoner Squat Jumps – 10 reps
– 60 second rest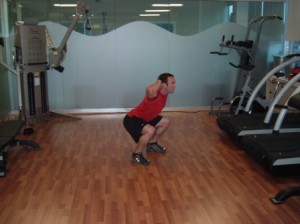 1B) Lunge Jumps – 5 reps per side
– 60 second rest
1C) Burpees
– 60 second rest and repeat 2 more times
2A) Goblet Lunges – 12 reps/side
2B) DB RDL – 12 reps
– Rest 60 seconds and repeat 2 more times
3A) KB Swing – 25 reps
3B) Total Body Extension
3C) Stabilit Ball Rollout
– Rest 30 seconds and repeat 3 more times
I'll admit, it was really tough to finsih 3B with any "gumption".
And I was feeling a little sluggish before the workout (albeit at 5am), but now I feel tremendous and powerful. It's going to be a great day.
SAFETY NOTE #1: The above workout is really advanced. If you're overweight or a beginner/intermediate, sub out Prisoner Squat Jumps for Jumping Jacks, and use Split Squats or Bodyweight Squats in place of Lunge Jumps and Total Body Extensions. Always train safe and conservative.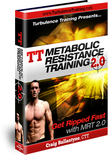 SAFETY NOTE #2: If you do jumps, ONLY do them on a safe surface, such as a wooden floor (I used the hotel's aerobic studio room), grass, or a rubber matted area. Do NOT jump on concrete or pavement.
Oh, and my favorite "new" exercise?
The Prisoner Squat Jump. By using the prisoner position (fingers interlaced behind your head with elbows and shoulder blades pulled back), you can't jump as high, although you still develop great power. And a lower jump means less impact but the same metabolic response. BRILLIANT!
Combine that Metabolic Power workout this weekend (perfect for a Saturday morning challenge) with the Cooking For Fat Loss metabolic recipes and you could drop 5 pounds this weekend.
And then send me your receipt atTurbulenceTrainingHelp@gmail.com and we'll getyou set up on the best fat burning plan today.
Don't forget…I'll send you THREE FREE metabolic workouts if you grab the Cooking for Fat Loss program today.
Get your fat burning nutrition program here:
www.cookingforfatloss.com <= SALE ENDS TODAY
Get metabolic right now,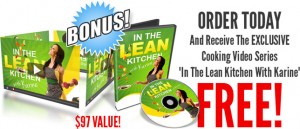 Craig Ballantyne,
CTT Certified Turbulence Trainer
PS – Get over 250 brand NEW recipes…
…in this BEST-SELLING metabolic cookbook
www.cookingforfatloss.com <= nothing better for fat loss cookery!
And then you'll get these bonuses, too!