The Perfect Memorial Day Dessert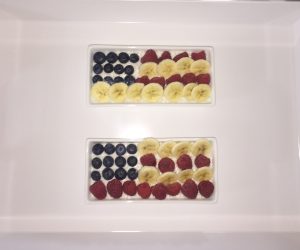 Ah, sweet freedom! This weekend marks our annual recognition of every member of the armed forces who has given his or her life in service to our country.
Memorial Day honors the sacrifices of others for our freedoms and security. It truly is a gift to live among people who love our country enough to risk their lives for its protection.
During this time off it's important to reflect and show gratitude. One way that we do this is by gathering with loved ones and connecting on what we are truly grateful for — and in America, there's no better way to do this than with a backyard BBQ.
What sweeter way to celebrate both Memorial Day and the unofficial start of summer than with a refreshing, nutritious take on tapioca pudding? Red, white, and chia!
This Lemon Chia Pudding with Fresh Fruit is loaded with Omega-3, fiber-rich chia seeds that pack a host of nutritional benefits, including boosting energy, aiding digestion and stabilizing blood sugar.
For a patriotic and summery treat, top it off with sweet blueberries, raspberries, and banana slices, which not only enhance the bright lemon flavor, but also add powerful antioxidants, vitamin C, potassium, and magnesium.
It will be the perfect finish to your evening with friends and family as we celebrate the sacrifice of so many brave men and women.
Here's my super easy recipe: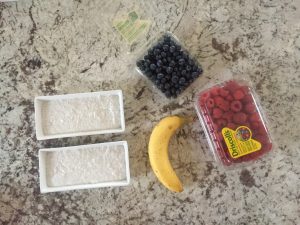 Lemon Chia Pudding with Fresh Fruit
Prep time: 10 minutes |  Chill time: 4 hours to overnight  | Yield: 4 servings
1 container lemon Noosa yogurt
1 container plain Noosa yogurt
1 cup unsweetened almond milk
½ cup whole chia seeds
Fresh raspberries, blueberries, and sliced bananas
In a medium-sized bowl, mix yogurt, almond milk, and chia seeds until well combined. Cover and refrigerate for at least 4 hours or overnight, if able (I highly recommend overnight).
Stir once or twice while pudding sets.
Remove from fridge. Spoon evenly into serving bowls and garnish with fresh fruit.
Enjoy!
Want 100 MORE recipes like this?! CLICK HERE
In Love & Gratitude,

Missi Holt
P.S. For more super easy recipes that fight inflammation and heal your body from the inside out click here!