The NEW Law of Attraction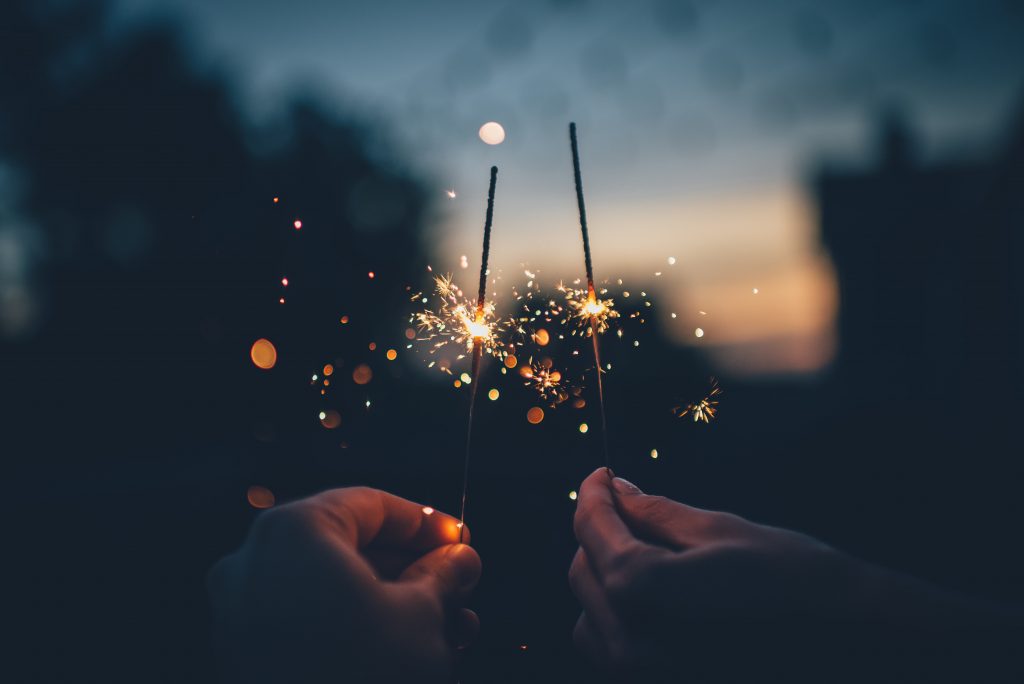 My story begins in 2001 when I first stumbled across EarlyToRise.com (ETR).
It was exactly what I needed as a young, ambitious entrepreneur. Each morning, when the ETR newsletter would arrive in my inbox, I'd stop whatever I was doing and read every word.
The daily advice from my new virtual mentors — Michael Masterson, Yanik Silver, Dan Kennedy, and others — helped me grow my online fitness business to over seven figures in just a few years.
One day in 2005, I had an "a-ha" moment: Why couldn't I be writing for Early to Rise? After all, for the previous five years, I had been a regular contributor to Men's Health, Men's Fitness, Prevention, and several other large fitness publications. And each day Early To Rise published a short health brief in their newsletter. It was the perfect fit.
I tracked down the editor, made my case, and had my first ETR contribution published in November of 2005.
In March of 2006, I hired my first business mentor, Tom V.
He helped me re-launch my online fitness program, Turbulence Training, which put me on the course to the financial independence I enjoy today. More importantly, Tom asked me one question that helped me achieve my dream.
At our first coaching session, Tom said to me, "Craig, what do you want your business to look like in five years?"
"I want to have a business like Early to Rise," I replied.
It was the first time I had revealed my dream with anyone, but it was clear in my mind. I wanted to give people the exact blueprint to success that would allow them to transform their lives physically, financially, mentally, and emotionally.
Sharing my dream with a mentor was the first step toward attracting good people and big opportunities into my life. It was a watershed moment. Still, there was a long road ahead — and a lot of work to do — before my dream would become a reality.
Two years later, I met my future business partner, Matt Smith, in a Mastermind group. In October of 2010, Matt and I went on a testosterone-laden adventure trip with Yanik Silver and Tim Ferriss, racing cars and shooting guns in the Arizona desert with members of a real-life A-Team.
After the weekend, as Matt and I sat in the Tucson airport waiting for our flights home, I told him my dream of building a business like Early To Rise. I wanted to reach a bigger audience than what was available through my fitness business. I wanted to help more people and change more lives. A few months later, Matt and I started a website called InternetIndependence.com.
It was a small but important step in the right direction.
Six months passed. On June 7th, 2011, I received a surprise email from Matt that asked, "If you could own part of and run ETR, would you?"
"Yes, of course," I said.
Matt was at a seminar with Mark Ford, the owner of ETR (Mark wrote the website's content under the pen name Michael Masterson). Mark told Matt he was ready to sell the business and move on to a new venture.
Seizing the opportunity, Matt and I flew down to Florida, met with Mark at his office in Delray Beach, and negotiated a deal. I had achieved my dream exactly five years, three months, and seventeen days since I first described it to Tom.
I had never experienced such a visceral actualization of my goals. Author Napoleon Hill's famous words rang true: "Whatever the mind can conceive and believe, it can achieve." It was a real-life example of the Law of Attraction at work, or something I more accurately call the Law of Action Attraction.
But as you can see I didn't just wish for Early To Rise and then wait for someone to give it to me. Instead, I worked hard, followed my rules, put the 5 Pillars in place, and concentrated on my vision every day. If you follow these steps, you too can achieve your big goals and dreams.
Life is that simple.
Success, freedom, and happiness will be yours with this blueprint in place.
Fast forward to today, 2023 – I live in Cancun, Mexico with my wife Michelle, our two precious daughters, and Daisy the Labrador… I work with incredible coaches and a phenomenal staff.
The legacy of Early To Rise continues as we publish quality programs like Effortless Discipline, Millionaire Morning Routine, Profit Maximizer, and the Calendar Cash Machine Challenge… and many more coming soon.
Building a business like Early To Rise takes a great amount of work, but here are some simple steps to get you started…
First, you need to create the rules for your life. These keep you on the fast track to success and out of temptation.
The second step is implementing the 5 Pillars of Success. You need to plan and prepare to do the right things, you need a coach or mentor, you need to share your vision with positive people in your social support group, you need to give yourself an incentive for reaching your goals, and you need to have the big deadline for your actions.
Third, with your success foundation firmly in place, you need to create the vision for your life. A clear vision articulates exactly what matters to you. This is what you will concentrate on in life.
Every day you must take action that is congruent with your big goals and dreams. You must connect with positive, like-minded people to attract exactly what you want into your life. This works for finding love, building wealth, and improving your health. This success blueprint allows you to attain the life of your dreams.