The NEW 5 Pillars of Success and Transformation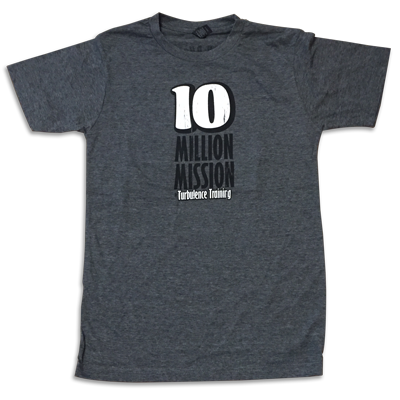 I owe you one.
Thanks to YOU that I was able to resist alcohol and diet soda at dinner last Saturday night in Miami.
You see, I was out celebrating with my friend, Bedros Keuilian, after we had just finished up another long weekend seminar of teaching personal trainers how to help more people.
And because it was a celebration, I was tempted to make some bad decisions.
But…
It was accountability to YOU that saved me. After all, I don't want to be a hypocrite. It's not right for me to encourage you to eat well and then for me to go and make bad decisions.
So thank you!
And it saved my buddy, Bedros, because he went along with my plan and we ended up having one of our best meals EVER without alcohol or junk.
We were at the legendary Il Gabiano restaurant in Miami. We started with jumbo Stone Crab claws, then he had the Osso Buco and I had the Grouper (cooked in foil with mixed seafood and tomato sauce).
The food was incredible, and we had great conversation, talking about the 5 Pillars of Success. One of those Pillars is Accountability. Another is Social Support. A third is Planning.
And when you have them all in place, you'll succeed in EVERY area of your life.
Here's a picture of a well-fed, dorky looking TT Trainer (ha, that's me!). In addition to my fish, we had grilled vegetables and a "side" of lamb chops. LOL. Probably the best meal I'll have in 2016!
What can I say, we were two hungry boys… but it was all REAL food. It was a memorable night without eating junk food or drinking alcohol… all because of YOU. Thanks again.
So the NEXT time you're out at dinner, or even just looking through the cupboards for some junk food, remember all of us in the TT world that want to hold you accountable.
Imagine how you'd make better choices if you had to report to us about everything you ate.
I know you'd make better choices and get more results.
So start putting the 5 Pillars into place today.
Plan ahead (better than ever).
Get accountability from a coach or a trainer.
Recruit positive social support to encourage you when things get tough.
Give yourself a meaningful incentive for reaching your goal.
And set a hard deadline for achieving it.
With those 5 pillars in place, you can live the Perfect Life.
If you aren't sure how to set these up, and if you aren't sure how to set the perfect goals for your life, let me help.
Here are the tools you need to succeed
This is the exact system I've used to create my Perfect Life.
It's how I was able to overcome crippling anxiety and finally live the life of my dreams.
It worked for me, and it will work for you too.
Watch my video here that explains my Perfect Day Formula
Helping you live the Perfect Life,
Craig Ballantyne, CTT
Certified Turbulence Trainer
PS – It also works for busy moms!
"Before getting The Perfect Day Formula I struggled with being available for my husband and children while still accomplishing my most important work responsibilities. I would often end the day in complete frustration and feeling like the day had gotten away from me. The Perfect Day Formula was truly life changing for me. Not only did I get more done, I opened up more time in my schedule for my family. Using this success system made the rest of the day flow much better. I never got to the end of the day feeling like I hadn't accomplished anything. This helped me get more done and make more money. The principles you'll learn in Craig's system are essential for every busy entrepreneur, as well as any busy parent who wants to feel accomplished each day. Craig, I am truly grateful for your work. It has not only changed my life, but the lives of my children as well." – Isabel De Los Rios, co-founder, BeyondDiet.com
Here are the tools you need to succeed
PPS – And busy dads, too!
"As a busy chef and author, it was hard to make time for my family of 7. I was always meaning to take time off work, but the more I worked, the more I felt I had to work. It was an addiction. When I would take a day off, it didn't feel right. It felt like I was doing something wrong. It was a destructive cycle for my family. The biggest lesson I learned from Craig was his Perfect Day Paradox of 'Structure = Freedom.' If you had told me that before, I would have shrugged my shoulders and stepped away. It's completely counter-intuitive at first, but it works, and now it makes perfect sense! This made a huge difference in my life and in my relationship with my wife. We now have a much better understanding of what's really important in our lives. In only a few months, we were able to redesign our days to have more time for our children, and for our personal sanity. Life is less crazy now that we have more in control of our lives. If you want more free time in your life, you MUST follow Craig's Perfect Day Formula. I only wish I had this in my early 20s. It would have saved me a lot of trouble. It will change your life!" – Chef Gui Alinat, author, Eat More Burn More, Dunedin, Florida