Best Delta 8 Carts
Best Delta 8 THC Carts
Delta 8 THC Vape Cartridges
Buy Weed Online
Best Delta 8 THC Gummies
THC Gummies
Best THC Gummies
Best Delta 8 Gummies
Area 52 Delta 8 THC Gummies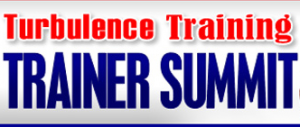 Each afternoon at around 4:30pm, as my workday winds down, I do three things.
First, I make the next day's "to do" list, starting with the most important priorities at the top, and I script out the next workday, including 60 minutes of writing done first thing in the morning when I'm at my best. I highly recommend taking this approach in your business so that you are prepared to get more done each day.
Second, I review my contact list, one that I've built up since 1998 when I attended my first training seminar in Nashville as a college student, and one that has grown to the most influential trainers and business builders in the fitness world and beyond. I make sure I don't let 3 weeks go by without following up with these incredible people.
But third, and perhaps of even more interest to you, I review over a dozen of my "daily secret documents". These are words of inspiration and business advice from some of the world's greatest thinkers and business-building minds.
I start with my Gratitude Journal and a little exercise called "The 5 Achievements". There are 5 steps to the gratitude journal, and 3 key steps to the achievement section.
After that I move to reflection on a Kekich Credo, then I study and apply a single
business building tip from 6 of my biggest mentors.
Next, there are 2 sets of writing rules that I go through, and I apply them to my work, seeing if I can use them in what I plan to write the next day.
It's funny, each one of these tips and insights that I study appears to me as a horoscope reading appears someone who believes in astrology.
It always feels like I read the right tip at the right time when I review my daily documents.
For example, if I'm struggling with a business decision, it always seems like that day's Kekich Credo or one of the tips from my mentors gives me an "A-ha" moment and helps me make my decision on the spot.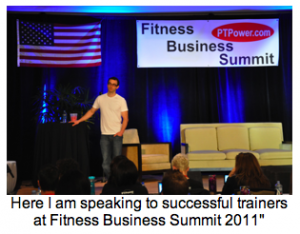 These insights always seem to speak directly to me, as though there was some cosmic intervention, rewarding me for my habit.
And so i continue on, reading one of the "7-Figure Habits" I collected at a seminar back in 2009, then one of my personal goals, then one of the items on my long-term vision for Turbulence Training (our goals through 2015).
Next up, an item from the Rockefeller Habits, and a reminder to apply the system
described in that book to increase the productivity of my team.
This is followed by a review of one of Warren Buffet's investment principles, to guide me on making the right decisions as I invest time and effort into Turbulence Training opportunities. With so many joint ventures and deals proposed each day, I use Buffet's system to help me decide on the right course of action.
And finally, into the home stretch. Just three more items. The first is a review of my 12 Personal Philosophies that guide my life and remove stress from the decision making process. Just as my Macbook has an operating system, I believe we should too. This helps my brain run at optimal speed because I don't have to sweat the small stuff.
Next, a list of Opportunity Concepts. These are from one of my mentors, and are items that I need to consider when sharing the possibilities of the Turbulence Training Certification with other trainers. It reminds me of the obstacles that I must overcome, and would be perfect for helping trainers see the obstacles their clients must deal with before fully and completely trusting in your system.
And last but not least, I review one of the 127 TT workouts I've designed and one of the 217 exercises that have been included in TT programs over the years, just as a reminder of what has worked in the past. This is particularly pivotal if I'm in the process of designing a new program and need inspiration. Often I forget about a great exercise that worked 2 years ago, and it becomes the perfect fit in a new program.
So that's what I do, all in about 15 minutes, at the end of each workday.
And we'll go over these in much greater detail at the TT Summit – this is the FIRST time ever that I will reveal my Daily Secret Documents in full.

Please save these dates and reserve your spot at the Summit here:
Trainers from as far away as Manchester, England, and Australia will be joining us, as will Client Attraction expert, Bedros Keuilian. Tomorrow I'll share with you one of the most powerful things Bedros has ever written (I reviewed it in my Daily Document session on Wednesday afternoon and it hit me like a ton of bricks).
In addition, during my time on stage with you, I'll also be…
– Taking you through 2 bootcamp workout (one each morning)
– Giving you the 5 essential Transformation components for your clients & your business
– Showing you the hottest new workouts methods working with TT members today
And much, much more. It's going to be a powerful two days.
This is the biggest weekend of my life, and I'll hope you join me. It truly is the result of over 20 years of study, since the day I picked up my first MuscleMag and set up a home gym in my parent's basement, I've been building my own philosophy and system to share with the world.
And that's what I'll be doing on August 26-27th in San Diego.
I can't wait to meet you there.
Please save these dates and reserve your spot here:
Craig Ballantyne, CSCS, MS
Certified Turbulence Trainer
PS – You can still be one of the first 50 trainers to get 3 incredible bonuses when you reserve your spot.
First, you'll get to join Bedros and I at a special VIP reception on Friday night. Heather, my event co-ordinator will be taking care of us all with refreshments after a hard day of bootcamp workouts and networking.
Second, you'll get access to the online videos from Bedros' Fitness Business Summit where I spoke last March. We'll send those over to you ASAP.
Third, you'll also get access to another trainer business seminar that Bedros and I are having in Las Vegas this October, where we'll be focusing on teaching trainers how to improve their websites and run seminars. Big B (Bedros) is calling it, "The Las Vegas Project".
You can just imagine there will be some fun at that one. And we'll have a blast in San Diego too.
Please make sure to reserve your spot and bonuses here before the price increases by
$100 on Tuesday, July 26th:
Alright, that's it…off to put together a few more ideas for our morning bootcamp
sessions. I'll be bringing the energy for that – hope you will too.