Kick Off Time! Tips for Healthy Football-Season Snacking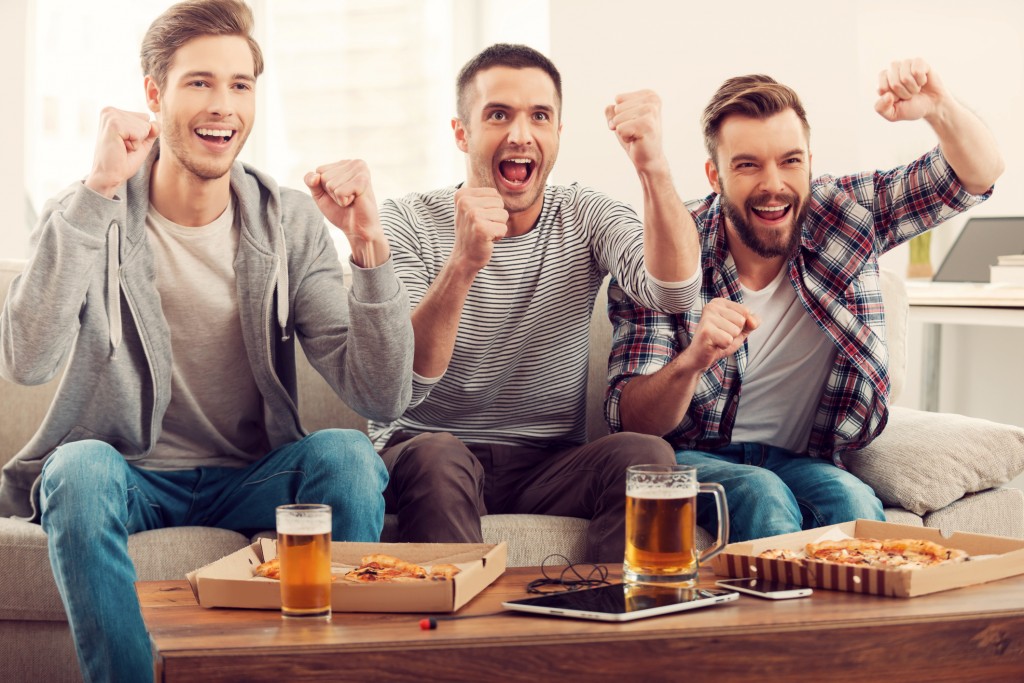 The 2015 NFL regular season is officially underway — and for football fans that means lots of Sundays (and some Thursday nights!) filled with high-calorie, nutrient-deficient snacks. Your favorite team can raise your blood pressure enough without the aid of salty or fatty foods.
Here are some quick and simple ideas and recipes to make your football snacking healthier and help you avoid unwanted weight gain during the season.
Get rid of high-calorie, high-sodium chips: Pita chips offer crunch and flavor, and when paired with a healthy or flavorful dip they can satisfy your chip-and-dip craving. You can also improve on store-bought tortilla chips by making your own (see below how to make those, as well as tasty, lower-calorie alternatives to queso and guacamole).
Incorporate veggies: Not all snacks are created equal, so instead of filling up on empty calories like pork rinds and pretzels, add some veggies and a light yogurt-based ranch dip to the table. Don't forget to make it colorful. Red, orange, yellow, and green peppers, carrots, broccoli, pea pods, radishes, and even raw beets pair fabulously with yogurt dips to provide a filling, nutrient-rich alternative for snacking.
Switch up your sweets: Think berries and dark chocolate. When it comes to satisfying your sweet tooth, you can attain guiltless satisfaction and a boost of powerful antioxidants at the same time. It's a win-win. Melt a little dark chocolate for dipping strawberries, raspberries, blueberries, and blackberries, and you've created a delicious alternative to a sugary dessert. (Remember to choose dark chocolate with cocoa content of 70% or more for maximum benefits and lower carbs and calories.)
Homemade tortilla chips
Preheat oven to 400 degrees. Stack desired amount of corn tortillas on cutting board and cut them into quarters with a pizza cutter. Spread tortilla pieces onto cookie sheet/s in a single layer, lightly spray with olive oil (optional) and sprinkle with sea salt (optional). Bake for 10 minutes. 
Yogurt Avocado Dip
1 ripe avocado, peeled and pitted

½ cup of plain, nonfat yogurt

1/3 cup of fresh cilantro leaves

1 to 2 tbsp. chopped onion

1/4 tsp. each sea salt and freshly ground black pepper

1 tbsp. of fresh lime juice
Combine all ingredients using a mixer or food processor and blend until smooth. Add hot sauce if you want to spice it up.
Queso Dip
1-¾ cups shredded sharp yellow cheese

1-½ cups of low-fat milk, divided

1 10-oz. can of Rotel (or any other mix of diced tomatoes and green chiles) drained

2 tsp. extra virgin olive oil

3 tsp. cornstarch or arrowroot

1 small onion, chopped

1-2 cloves of garlic, minced

2 tbsp. fresh lime juice

1 tsp. of sea salt

1 tsp. of chili powder

½ cup of pale ale or other light/lager beer

¼ tsp. of Cayenne pepper (optional)

¼ cup sliced scallions (optional)

2 tbsp. chopped fresh cilantro (optional)
Heat olive oil in saucepan over medium heat. Add garlic and onion and brown (about 4 minutes). Add beer and cook until slightly reduced (about 1 minute). Add 1 cup of the milk and allow mixture to simmer.
In a separate bowl, combine remaining ½ cup of milk with cornstarch or arrowroot. Add to saucepan, stirring constantly until bubbling and thick (about 2 minutes). Reduce heat to low, add cheese, and cook until melted. Add tomato/green chiles, lime juice, salt and peppers. Garnish with scallions and cilantro (if desired) and serve warm.
Quick Bite-sized Snacks
Boats:
3 Stalks Celery, cut into 2-3 inch pieces

2 red bell peppers, cut into ¼'s

2 Zucchinis cut in half with center scooped out

1 container Olive Hummus

¼ cup Pine Nuts

1 Fresh Tomato, chopped

Fresh basil, chopped
Fill the vegetable "boats" with hummus. Top with pine nuts, fresh tomato and basil.
Stacks:
1-2 Cucumbers, sliced into rounds

1 Avocado, mashed & seasoned with sea salt and black pepper

1 Roma tomato, sliced into rounds

Fresh Basil, chopped 
Spread 1 tsp. avocado on 1 cucumber slice. Top with fresh basil and 1 Roma tomato slice. If you can tolerate dairy, fresh mozzarella or drunken goat cheese would be a great addition.