How to Negotiate a Win-Win Deal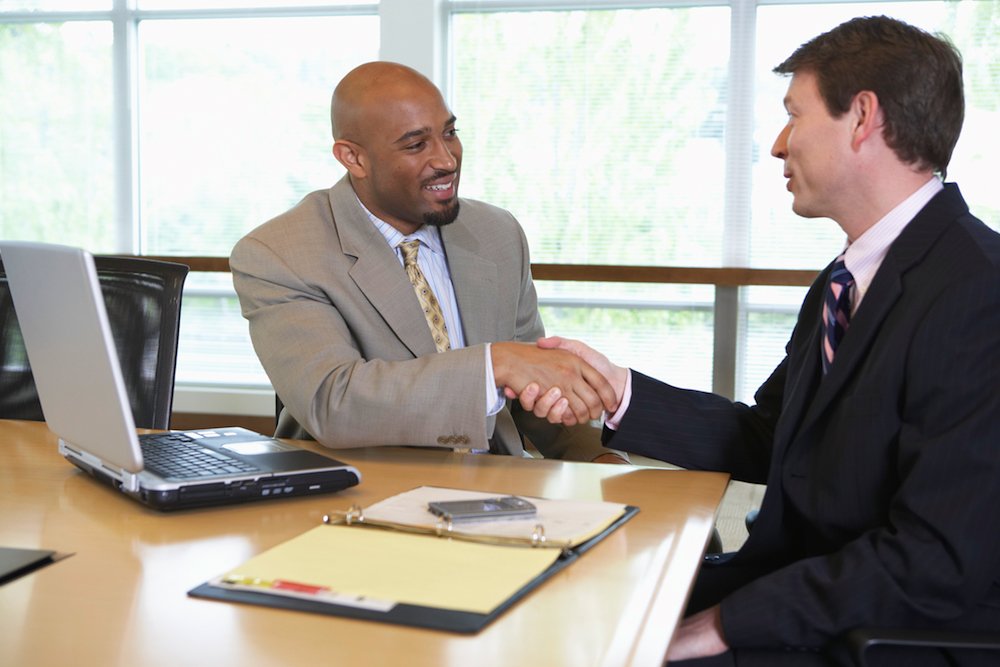 Marco Briolini is the CFO of a $50 million agriculture fund in Chile. The fund owns one of the largest blueberry farms in the world—an operation that is truly incredible. Each plant on the farm is monitored by a microchip for yield, moisture, and growth to ensure the fruit is perfect.
"We treat each blueberry bush like a professional athlete," Marco says, "training it, strengthening it, and supporting it so that it delivers maximum output every harvest." After eating pints of fresh blueberries from the farm last February, I can no longer eat blueberries bought from supermarkets in North America. I've become a blueberry snob!
As part of his work to grow the agriculture fund and farming operation, Marco spends thousands of hours courting government officials and negotiating with real estate brokers. He's had to sit through hundreds of boring get-to-know-you dinners and horrendously over-par golf games. In other words, he plays the long game—all to negotiate the perfect deals for farmland, fertilizer, and approvals.
Marco recently shared a surprising six-step approach to negotiating with me. It didn't involve bluffing (one of the worst things you can do, in his opinion). Instead, his method was rooted in integrity, hard work, and patience. When you commit to doing the work upfront, he taught, the true price of your desired investment falls into place. In other words, when you know the win-win investment scenario for both sides, negotiations become easier.
Here are Marco's fail-proof steps to a win-win negotiation:
Step 1 – Build a Relationship
Marco is married and has a young daughter. It pains him to be away from his family, but the business requires him to build relationships the hard way—in person. He spends many evenings tied to three-hour dinners and many afternoons meeting with bankers. The information he gathers during these meetings, however, allows him to make the best deals possible. He could not do this with a few quick e-mails, or even over the phone.
His advice: If you want to build strong relationships, you need to break bread with people. This gives you a real sense of their personality, which in turn allows you to handle sometimes-difficult negotiations.
At the end of the day, the side with the most knowledge and preparation wins. And while books will get you part of the way there, relationships offer insight unavailable in expert literature or online articles. You have to go out and meet people.
Step 2 – Plan and Prepare
Preparation is a given necessity in negotiations, but it's important to spend energy drafting your position in key areas. Here's what you need to know when you go into your negotiations:
What are you willing to pay?
When are you willing to walk away?
What is a WIN in the mind of the opposite party?
What do they want to get out of the deal and what are they willing to sacrifice?
When and where will you do the negotiations and how will this have an impact?
While step one can be seen as endurance training, this step is the heavy-lifting. Empire builders do the work, spend the time, and commit to thinking. Don't rush. Consider every scenario and outcome. Genius is in the preparation.
When you commit to doing the work upfront, he taught, the true price of your desired investment falls into place. In other words, when you know the win-win investment scenario for both sides, negotiations become easier.
Step 3 – Build a Position of Strength
This step is actually fun. Yes, it's more work, but it's a culmination of steps one and two that allow you to build a position of strength. This means enhancing your reputation and uncovering all of the information the other side is holding back.
Work to create options, and be okay with walking away. Hold your cards close to your chest, but know when to drop them, too. Again, this isn't bluffing. This is playing straight because you have a position of strength.
Step 4 – Study the Details
It's a good thing step three was fun, because this one is not fun at all. It's time for you to put on your lawyer's cap and go through the contract line-by-line to make sure the details have been articulated correctly. You must be satisfied with the terms and conditions. You must watch out that the other party did not add a clause that puts you in an unfair position. The details are very important, and giving them proper attention will protect you in the long run.
And don't depend on someone else to do this for you. No one else has your best interests at heart. Do the work yourself if you want it done right.
---
---
Step 5 – Negotiate the Price
Surprisingly, negotiating the price comes last on Marco's list. Here's why: You've already done the heavy-lifting. You've built the relationship. You've agreed to the terms and conditions. You've established win-win outcomes. Everyone is on the same page. So when you get to the price tag, agreeing to a number is merely a formality.
BONUS Step 6 – Close on a High Note
"Even if the negotiations have been contentious, it's always best to end by offering a concession to the other party," Marco says. During the entire negotiation process, you should be looking for something that matters to the other party but that doesn't matter to you—something you can throw in as a bonus to sweeten the deal for them.
In other words, let the other party walk away feeling like they have won the win-win. At the very least, Marco says, take them out to a celebratory dinner (if the mood permits), or send them a bottle of wine or other appropriate gift after the deal has been sealed. It costs you very little, reaffirms the relationship, and opens up future opportunities.