How To Make Money With Holidays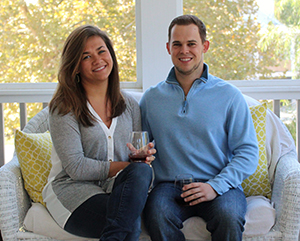 Happy Ballantyne's Day!
Wait, what have you been calling it?
No, no, it's B, as in Bob.
Ballantyne's Day.
Looking forward to checking my mail to see what you sent me. Wait, you did send me something on MY holiday, right? Ha, of course you did. So thanks in advance!
Now down to business…about the business of holidays.
The very first online business newsletter I ever created (for my Online Super Profits business) back in 2008 featured over a dozen ideas to tie your sales into holidays. One of my friends, Jason Ferruggia, once tied in his muscle-building program to Martin Luther King day. Jason pulled it off.
If he can do that, then you can tie your products into Christmas, Boxing Day (as the legend, Rick Kaselj, did), New Year's, the Superbowl (not a holiday, but a big event), Ballantyne's Day (why do people keep spelling it wrong, with a V?), March Madness, St. Patty's Day, April Fool's, Easter, Memorial Day (or "May 2-4" weekend that we have here in Canadia), etc.
The list goes on and on. There are also events, holidays, and "National ____ Days" that connect specifically with your industry.
There is no shortage of opportunity to have a promo in your business.
"Go out there and sell something, America (and the world) needs the business," as Zig used to say.

The man knew how to string words into memorable phrases!
Here's an email I sent to young Dani Woodrum, a Publishing Partner of mine and creator of HomeCookingforFatLoss.com.
*****
Dani,
This was a really, really great email you sent today. Well done. You are learning much from Pancake Yoda (Mikey) about writing emails.
Congrats again on the engagement!
1) You'll definitely want to put something together a little sale around your April wedding. I suggest 30 recipes, with this slant:
10 "wedding shower recipes"
10 "bachelor party recipes"
10 "wedding day recipes…could include day after brunch recipes"
bonus 'healthy cakes or cupcakes'
2) Then all these get wrapped up into the 2.0 version of your new recipe guide to be released sometime in June, that would be a good time to do it (with a summer BBQ bonus guide & July 4th recipes to help with the launch)
3) Planning ahead for next December, combine your birthday with a new set of Christmas recipes for another sale.
Take advantage of every holiday opportunity!
Craig Ballantyne, CTT
PS – Make sure to get affiliates…
…to mail for your current offer that gives away the Christmas recipes bonus…I haven't seen you asking on MM or getting Ruckus people to email for you. Now is the time. It's a great offer. Keep pushing to get affiliates.
PPS – Here are my top nutrition subject lines for high open rates in 2013:
– Truth about caffeine & coffee
– #1 drink for fat loss
– do NOT eat this
– 14-day fat loss plan
– #1 drink for traveling
– my daily diet of 3000 calories
– #1 fat burning meal
***
By the way, here's the original email that Dani sent to his list, tying his product and personal life into the holidays…plus, Photo of Dogs!
*****
re: your free recipes
It was a crummy weekend here in Charleston South Carolina. It rained for a majority of the weekend and was cooler than normal. It certainly was not like most of the U.S. that has been hit with snow, but it's cold for us southerners.
Thankfully there was a 2 hour window on Saturday morning where it was sunny and in the high 60's. Brittney and I knew we better take advantage of this sunshine before the rain hit. We took our 2 dogs for a long walk around the island.
We are extremely blessed to have two amazing dogs that are the joy of our lives. Our small dog is named Ponce, and our 1 year old puppy is named Reese. She is a wild one, kind of like her daddy.
Here's a picture of them in their Christmas outfit.
Dear Santa,
We love big bones, yummy chewy doggy treats and lots and lots of tennis balls!! We haven't been the best pups this year but we promise to be on our best behavior until Christmas!!!
As we were walking the dogs Saturday morning, we were brainstorming on ways to give you the best value possible. You have no idea how much we appreciate you buying our product and trusting us with your health. After throwing around some ideas, we both agreed on giving you 10-15 free recipes per month starting in 2014.
We are going to pick certain themes for each month. For example, most months include some type of holiday, so we are going to try and incorporate certain holidays for each month. This is our way of showing a small piece of gratitude for believing and trusting in us.
If you have not downloaded this month's 15 Free Holiday recipes, CLICK HERE for the download. We just ask one favor of you, like our Facebook Page Here and continue to live a healthy lifestyle.
We have been amazed at the overwhelming support from you. This is truly a dream come true for us and we promise to give you the most amazing recipes and content in 2014.
Our goal is to have helped at least 5,000 people with unique and healthy recipes by April 2015, which is when we will get married. With your support, we know this goal will be reached.
Thanks again for all your support, and be prepared to be in the kitchen a lot in 2014 cooking the most delicious recipes.
Here's to your health,
Daniel & Brittney
*****
Well done, Dani, well done.
And yes, I'm making money with Ballantyne's Day today. Each year I use B-Day as a reason why to have a BIG sale. This year we've re-opened my TT Lifetime Access Pass but it ends tonight, of course, when Bally the Dog turns back into a pumpkin…or something. I forget how the story goes.
Read this content to see how I tied in content with promotion
I call that Story-Selling, and I'll tell you all about it…soon.
Enjoy the greatest holiday of the year,
Craig Ballantyne
"You are responsible for exactly who, what, and where you are in life. That will be just as true this time next year." – Kekich Credo #58