2013 Turbulence Training Workout Report Card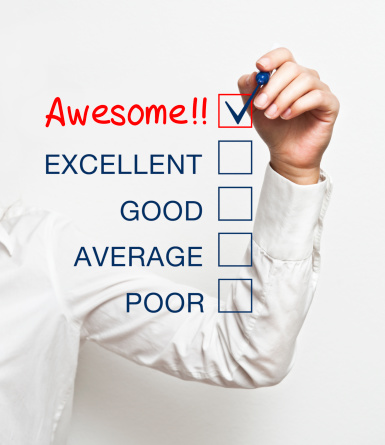 You won't see any other trainers stupid enough to do this, but I amz!
Yes, this is the only place you'll find a trainer giving himself a harsh report card on all of the workouts he created last year.
Today I'm going to give you the eagerly awaited, no-holds barred
review of all 2013 Turbulence Training Workouts. I point out my hits and misses in this completely transparent evaluation of all my monthly workouts.
Not every workout was a touchdown, but there were a few big and pleasant surprises from last year's roster – plus a few LEGENDARY workouts.
You might find this a little weird. Why would an expert point out his flaws? Well, because, it is my moral responsibility to come through for you, my friends, and even my family members who use these workouts for their health and physical transformations.
I also owe it to myself.
Just as Dr. Evil didn't go to Evil School for 6 years to NOT be called Dr., I didn't go through 4 years of Kinesiology, 2 years of a Master's Degree in Exercise Physiology, and over a dozen years of training clients to NOT be the very best that I could be at helping YOU get results through fast, fun, effective workouts.
It is my reputation – and pride – on the line with each and every monthly TT workout, and this Report Card puts me in my place.
Last but not least, if the roles were reversed, I'd appreciate businesses doing the same for me as a customer, being honest and open about what their best products were and which ones aren't so hot. It's only right.
So here goes my 2013 TT Report Card…
The Grade of each workout is based on customer feedback, my opinion of the program, my expectations for the program, and how many Transformation Contest winners used the workout.
Jan. 2013 – "TT 2K13″: Grade A-
Every January I put together the latest "Flagship" version of Turbulence Training and give it the TT 2K moniker (representing the year it was created). Two of my first, and still "BEST programs ever" are TT2K3 and TT2K4 (available as the Advanced & Expert programs at TurbulenceTraining.com)  .
I deemed 2013 as the Extreme Year of Workouts and TT 2K13 did not disappoint. In fact, it might have been a little TOO extreme, and hence got the downgrade to an A-minus. As TT Member, "Rah1″ said, "Workout C was a monster. I was never able to do the full workout." Ooops!
So while this is perfect for advanced fat burners, it definitely not for "Goldilocks". It's way too hot!
February 2013 – "TT Metabolic Monsters": Grade B+  –
Ha, I clearly did NOT learn my lesson from January, and made this workout even bigger, badder, and more advanced than TT 2K13.
But Metabolic Monsters was inspired by the surprisingly massive response I had to my original "Thanksgiving Monster" workout from 2012. In Metabolic Monsters, we use the advanced "double" workout method discovered while filming the Home Workout Revolution program.
Again, this is another Advanced TT Workout. It's A+ if you're super-fit and have an hour to train, because the workouts are awesome, but frankly, it's just NOT for everyone.
March 2013 – "TT Meatheads 9: Spring Training": Grade B+
This is the first of a few muscle building programs I created in 2013, and I apologize if you have no interest in the subject. If that's you, then this workout really gets an "F".  But if you want to gain muscle and strength, this workout was fantastic, all thanks to TUT – Time Under Tension.
TT Meatheads Spring Training paired classic exercises with a modern day twist – like the 1&½ reps style. By using lighter weights, slightly higher reps, and mini-range-of-motion moves, we super-targeted specific muscles. The result: More muscle building and a great pump!
April 2013 – "TT CBS Abs": Grade A
Finally, a workout that EVERY TT reader wanted…the annual abs workout.
This year it was based on my "Stretch. Contract. Stabilize." system. In this follow-up program to the 2011 critical failure, "TT for Abs 2k11″, I pulled out all the stops to give you my best ab workout in years.
The downside however? Ab soreness. So if you like watching funny movies, just know that this workout can even make it hurt to laugh. Sorry!
But you'll also get a total core stability training package thanks to a unique core strength test from my good friend and former NHL Strength Coach, Matt Nichol. So take the test, rock your abs, and finally get 6-pack abs.
May 2013 – "TT 5×5″: Grade A+
This was my BEST muscle building program of the year, and perhaps my best TT Meatheads program ever. Using the classic 5×5 system combined with TT TWISTS, members got double the strength and mass gains.
You also get substitutions to turn this 4-week program into an 8-week program. Here's TT Member,  Luwarren, with his feedback: "9.5/10. This had the main lifts where you can lift heavy & had compound accessory lifts that were higher rep. Nice job Craig."
June 2013 – "TT Grindhouse": Grade A+
This was a contender for TT Program of the Year, and definitely contained the hardest, most talked about individual workout (Workout B) of any program in 2013. Here's what some TT members had to say about it:
"I just did workout B and it is one of the toughest TT workouts I've ever done. My legs are still burning more than 2 hours later! The leg exercise followed by the ab exercises was so hard, and then that 3rd superset with two burning leg exercises was crazy to get through. I'm proud to say I did each and every rep." – Anna Dormar
"Workout B could be in and of itself the reason to seek out (if you haven't already) or continue utilizing CB's workouts. Kicked my butt, but really loved it. Tough tough tough…" – Bill Steeler
A true classic! This one will be tough to beat…so did anything else in 2013 compare to Grindhouse?
I'll let you know tomorrow in Part 2 of the TT Workout Report Card. Until then, there's a "Bonus Book" that you need to know about. It gets my highest A+++ rating, even though it's not a workout.
Instead, it's our ETR Gratitude Journal that we released in 2013. I'm really excited by this journal because we just sold our 1000th copy this week.
You need your very own Gratitude Journal. Why? Because it will change your life. It might even save it…read this:
"Craig, I just gave your ETR Gratitude Journal to a friend in the hospital tonight.  He is doing well for the moment, but the doctors weren't sure if he was going to make it through the last couple days. He has been struggling with staying positive and I thought he could use some help. I know that nothing helps me keep things in perspective like gratitude. That virtue has helped me so many times. I hope it can help him too and give him something to work on while he recovers. If he can turn his attitude he can find joy even in the midst of struggle. Anyhow, great product. Thanks for sharing with me and Katie." – Ben Richardson, owner of Puj – Simplifying Parenthood
You really had to be there. Tears of joy, laughter, triumph, heartbreak, and celebration graced the eyes of many attendees.
Even I was overwhelmed by the energy and love that was felt at the 2013 TT Summit. It was amazing to have my mom in the audience for the first time, so that she could "kind of" understand what I did for a living.
(Ha! But honestly, she still doesn't get what I do or why I travel so much, but she had a great time meeting over 200 TT fans in San Diego.)
It's impossible to capture the magic of the weekend on paper, but dang it, I tried, with…
July 2013 – The "TT Summit 2K13" Workout: Grade A
It's just not the same as doing TT bootcamp workouts on the roof of the Hard Rock Hotel in San Diego with myself and legendary trainer Martin Rooney, but this program delivered something for everyone. A solid program and cool insider tips from the weekend. Still, NOTHING beats being there…
Don't forget…
You get FREE access to the TT Summit every year for life when you claim your Ballantyne's Day Lifetime Pass here
Save the dates of June 6-7th, 2014 so you can join us in San Diego! We have a new hotel for even better workouts than last year, and our guest trainers will include world-famous trainers, Alwyn & Rachel Cosgrove.
August 2013 – "TT Summer 60": Grade C
I'm extra hard on myself for this one because it just didn't catch on like I thought it would. You see, two years ago I created a 20-minute workout that was a surprise hit. But this time around the concept was almost a flop.
This was my biggest disappointment of the year.
I don't get it…but there wasn't a lot of love for this program, even though it contained the intense, "101 Reasons to Hate Craig Ballantyne Workout" with 101 of the most challenging reps you'll ever do in a TT circuit workout. Oh well, back to the old drawing board.
Fortunately I bounced back with…
September 2013 – "Turbulence Training 2.0": Grade A+++
This is my life's work…Turbulence Training. I went back and finally updated the 10-year old workout program with NEW and IMPROVED 30-minute workouts, follow-along videos, body part blitzes, more 4-minute metabolic miracle workouts, and more.
TT 2.0 should easily takes the award for Workout of the Year! Or will it…let the suspense build…because I'll announce workout of the year in a minute.
One thing I know for sure, Turbulence Training 2.0 is truly the most effective at-home fat burning, muscle building workout in the world and it earns a well deserved A+++ rating.
Why? Because it also contains a NEW and IMPROVED version of both TT Thermo-30 (the 2012 TT Workout of the Year) and TT for Buff Dudes and Hot Chicks, the most popular 4-week program that I have ever created.
Some feedback…
"Buff Dudes, Hot Chicks Workout C – OH MY GOSH!! Awesome but OUCH. I crawled away from my workout room today. Well played!" – Jenelle Ford, winner Women's Over-40 category in our 18th TT Transformation Contest
"I have worked out for years from going to the gym, doing step aerobics in my home, to multiple DVD's, P90X, walk/running half marathons to hour long HIIT, pilates and yoga etc etc. I ended up battling plantar fasciitis for three years. After a long recovery (had surgery), I stuck with pilates but needed a new work out when I came across your TT programs. I LOVE LOVE LOVE them. I have seen more results doing your three days a week TT workouts than I ever did in anything else. I went from doing a minimum of one hour workouts 5-6 days a week to your program. I am 44 years old and in the best shape of my life, thanks to you! I am spreading the word!" – Dorinda Jensen, posted yesterday on my TT Facebook page
"Wow! I just completed TT intermediate workout A (my 2nd TT workout) and I promise I did not go swimming…I'm just sweating THAT much! Excellent…exceeded my expectations that's for sure!" – Brandy Ludlam
Yes! I love to hear these success stories…
October 2013 – "TT Meathead PUMP": Grade A-
Due to overwhelming demand, TT Meathead workouts were hot in 2013. In this one, you get the muscle pump power of upper body "gauntlets", an amazing lower body gauntlet circuit, and vein popping supersets. It's not perfect, as TT 5×5 nearly is, but it's a ton of fun. Meathead for Life!
November 2013 – "TT Gain Muscle and Lose Fat 2.0": Grade B+
I'm holding off on giving this one an A because the jury is still out on it. I'm looking forward to hearing more feedback from you about this one. In the original version from 2007 is one of the most underrated TT workouts of all time, and I think this one will earn a similar reputation as a brilliant program for building muscle and burning fat at the SAME time.
December 2013 – "TT 4 x 4 Minute Miracles": Grade A+
When I revealed the shocking evidence that just 4 minutes of my workouts are 7 times better than cardio, most people fell in love with my 4-Minute Miracles.
These workouts work anywhere, anytime, and you'll burn fat fast with the no-equipment, bodyweight circuits.
But WAIT, there's still one more…
Can't believe we almost forgot about this one…but I haven't reviewed the most popular program of the year…used by over 11,000 men and women from all over the world, it's the…
Home Workout Revolution: Grade A+++ & TT Workout of the Year!
 
Yes, this is our Grand Prize Winner for TT Workout of the Year, 2013. It was a Game-Changer in the fitness industry, the first NO-equipment, online follow-along video program that you can use literally anytime, anywhere.
And you didn't need to be insanely jumping around for 45 minutes every day and ruining your knees and back, like other programs tell you to do. The HWR program delivers results in as little as 4-minutes per workout, as anyone that has done "The Punisher" has discovered!
"OMG I have been doing the 4 min burst workouts 1x a day for 2 weeks and I have lost 3 inches from my waist! Wooohoooooooo! So excited." – Jennifer Bennett, on TT Facebook page
"Did my workout today for 16 minutes and it kicked my butt… I know that I will pay for it tomorrow. I also recommend this program to all who want to burn fat, lose weight. This program gets your heart rate up faster than treadmill or any cardio." – Amanda Hernandez, on TT Facebook page
"Craig, I am loving your workouts! When my legs and butt are a little sore I feel good about the work I did. You make me feel like I have my personal trainer back. Thank you for all you do for us." – Michelle Diamond
Whew…I could go on all day with success stories like that posted to Facebook and sent via email.
Bottom line…
2013 delivered two A+++ workouts containing a combined 100 follow-along workout videos, all for just under $100. But if you're going to invest that much for two programs, why not upgrade to the TT Lifetime All Access Pass that also gives you FREE admission to the TT Summit for life?
Let's say you go to the TT Summit just twice in your life (I'll be doing them for years and years to come, I promise)…each year will be $497 to attend. That's $1000…but you can get Lifetime Access to the TT Summit and every single workout I ever create for just $397 this week only.
 
Click here for Lifetime Access to All TT Workouts and Summits
That concludes this year's report card. 2014 is going to be a record year for Turbulence Training and your results. Like a fine wine ol' CB just keeps getting better with age, my workout sessions are better than ever now.
Don't forget, not only do you get access to EVERYTHING I've ever created, but EVERY workout and video that I'll create for the rest of my life (and I plan on living – vigorously – until at least 105 years old!).
This is a STEAL of a deal.
See you on the inside and at the TT Summit,
Craig Ballantyne, CTT
Certified Turbulence Trainer
PS – A few TT Members wanted to give their Top 5 TT Workouts…
From TT Member, Mike L
5. TT for Reformed Meatheads / Meatheads 100 (from 2009)
4. TT Gain Muscle Lose Fat 2.0
3. TT Bodybuilding (from 2010)
2. Meatheads 5 x 5
1. Meatheads Pump
From TT member, Javarino
"All of the past years programs are awesome, but if I had to pic 5, these are my picks":
1. 4-Minute Metabolic Miracles
2. Thermogenic 30 2.0
3. Meatheads 5×5
4. Grindhouse Workout
5. Bodyweight Bodybuilding 2K10 (from 2010)
From TT member and CTT, Peter Jankowski, of Australia
1) TT Grindhouse
2) TT Meatheads 100 Rep Challenge (from 2012)
3) TT Bodyweight Bodybuilding 2.0 (from 2011)
4) TT Meatheads 5×5
5) TT Metabolic Monsters
 
PPS – Ballantyne's Day is almost here…hope you've bought your presents…and taken advantage of this limited time special offer!
Don't miss out on the biggest deal and day in the TT year.
Wow!
Craig Ballantyne, CTT
Certified Turbulence Train