How to Do the Right Things in Life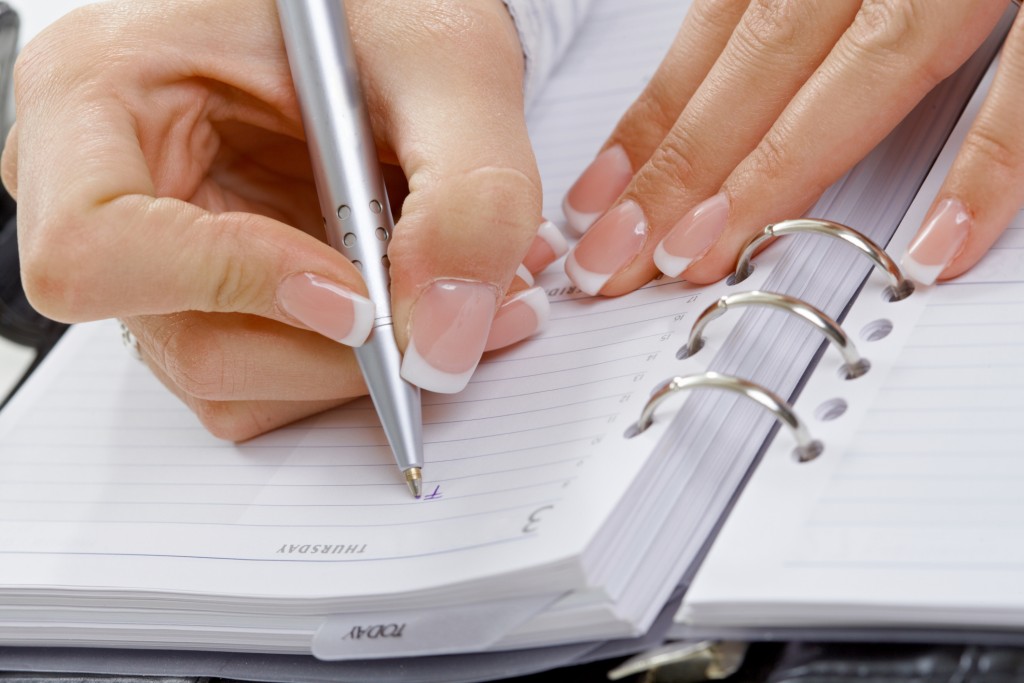 Bruce has a problem. It's one I share with him, and considering I'm supposed to be the model of perfect health, it's a little embarrassing. But like Bruce, I'm only human. Today you'll learn how Bruce and I can conquer our problem, and how you can apply the same lessons to overcoming any temptations you face in life and at work. It's a simple formula for doing the right things in life.
First, let's meet Bruce. He is one of my online training clients. He runs a small financial advisory firm and has plenty of work-related stress each day. He also has two young children, coaches hockey in the community, has work colleagues that bring in chocolate every day, and a mother-in-law that spoils her grandchildren with candy. This is not helpful for Bruce's situation. He's trying to lose weight, get back in shape, and boost his energy for his kids. Making this difficult is his sweet tooth, combined with the temptations and traps laid out by those around him. The result? He succumbs to a near weekly junk food binge that sets him back.
I fight the same demon. Growing up on the Ballantyne farm, there was no shortage of soda, chocolate, licorice, and those love-them-or-hate-them holiday treats like candy corn, cinnamon hearts, marshmallow bunnies, and red-and-green gumdrops. (And yes, I loved them all, except for the cinnamon hearts.) The Ballantyne candy cupboard nurtured the sweet tooth with which I was born and built the foundation for a lifelong battle with night eating.
There are solutions to this problem, just as there are solutions to grown-up problems, like procrastinating at work, one of the biggest concerns of Early to Rise readers.
How do you beat procrastination? How do you overcome Internet addiction? How do you eat less junk? How do you watch less television? How do you do more of the right things in life?
You start with systematically eliminating temptations.
To overcome procrastination, you must control your working environment and eliminate the temptations that stand in your way of attacking your number one priority project first thing in the morning.
When you eliminate temptations, you will find it easier to do your work, and you will make progress. You will win your morning. This makes all the difference in how the rest of your day will follow. Having this victory under your belt is what gives you the confidence, pride, and sense of accomplishment needed to come back the next day and repeat your new productivity habit. The more often you control your mornings, the better you will avoid future temptations.
Roy Baumeister, professor of psychology at Florida State University and co-author of the bestselling book, Willpower, recommends tackling big decisions when you are fresh. That means attacking your number one priority first thing in the morning because that is when you are armed with the greatest amount of willpower to help you overcome temptations. It's also when there will be the fewest external distractions from other people.
If your number one priority is writing, then you must be prepared to sit down and meet your word quota for the day. In writing this essay, and in working on my book, I had to set up my environment to be free of temptations so that I could open my laptop, go directly to the right document, and get to work until the essay was finished or the daily word quota was met.
No internet browsing was allowed, because when and if I ever made the mistake of opening one site, the floodgates would open and thirty minutes would be lost checking bank balances, writing marketing emails, checking sports scores, or the most heinous procrastination crime of all, opening my inbox.
If you are not a writer, you'll still benefit from eliminating your temptations in the morning. Perhaps you are a manager and your day is filled with meetings. You can win these meetings now, first thing in the morning, with thorough preparation. Sit down, go through the meeting agenda, identify the obstacles, create two solutions for each, and be prepared so that your meetings run on time and hit the objective. This will help you win the day and you'll only be able to do this in the absence of temptation.
Temptations are individual. Yours could be the siren's call of the snooze button, a lifelong habit of checking the newspaper or watching television news first thing in the morning, or opening your inbox on your phone before you get out of bed. All of these bad habits can be eliminated and they can wait. They must wait. You can have a nap later. The headlines will run again in fifteen minutes. The paper will still be on the front doorstep in an hour from now. You must fight to stay out of your inbox for another minute.
Do something that matters. Resist all else. Temptations must wait.
I have this mantra written at the top of my to-do list so I am reminded to get to work on my priority project each day. All other activities must wait until after priority number one has been tackled.
There are many things we want to accomplish in life, but there can be only one number one priority at a time. Know it, attack it, and focus on it every day. Remove the temptations that interfere.
Warren Buffett once said, "You only have to do a few things right in your life, so long as you don't do too many things wrong." Do the right things at the right time and eliminate the temptations. Create the right working environment, right now, and control what you can so you can concentrate on what counts.
That's the approach you must take with the temptations in your life. Before you leave work for the day, make a list of all the obstacles in the way of your perfect workday. Plan and prepare solutions for each. Destroy them one by one so that you get more done.
Let's go back and look at the solutions for Bruce's dilemma.
Researchers from Cornell University have found that if you place a bowl of candy within arms reach, then you will eat more of it. That's not surprising. Move the bowl off your desk and you'll eat less. Put the candy in an opaque jar and you will notice it less and consume less of it. Move the jar into another room, hide it in the back of a cupboard that requires a ladder to reach and you'll eat even less. Avoid having candy in the house in the first place and voila, no temptation at all.
When you eliminate the temptations, you make it easier to take steps in the right direction. But even in defeat you must find your victories and turn them into positives.
As I told Bruce, "If you find yourself in a junk food binge, having eaten two and half granola bars, you must still find a way to beat this temptation and take away a small victory." Bite into an apple instead. Brush your teeth. Chew some gum. Call someone on the phone. Go to bed. Pass out. Throw out the last half of the bar. Just don't pull a George Costanza and fish it out of the trash.
I'm serious. As tough as it is, you can snatch a victory from the jaws of defeat. That's where your turning point begins. In a perfect world, we'd keep the junk out of the house. We'd all have self-controlled bubbles free of temptation, but we don't, because we live in the real world. The key is to learn to live with reality.
Be aware of your triggers and avoid them. For me, I know that eating one artificially sweetened food leads me down the slippery slope to the next, so I have to keep those out of my hands at night, particularly if I've celebrated with a few drinks at dinner.
When you find yourself being seduced by temptation, find a way to break free of its hold and get yourself to safety.
Over time, every day, you will get better and better.
[Ed Note: Craig Ballantyne is the editor of Early to Rise (Join him on Facebook here) and the author of Financial Independence Monthly, a complete blueprint to helping you take control of your financial future with research of proven methods in your career, in your business and in your personal life. He has created a unique system to show gratitude and appreciation to stay on track for these goals each and every day. Click here to follow the exact 5-minute system you can use to improve your life.]