How to Balance Work and Family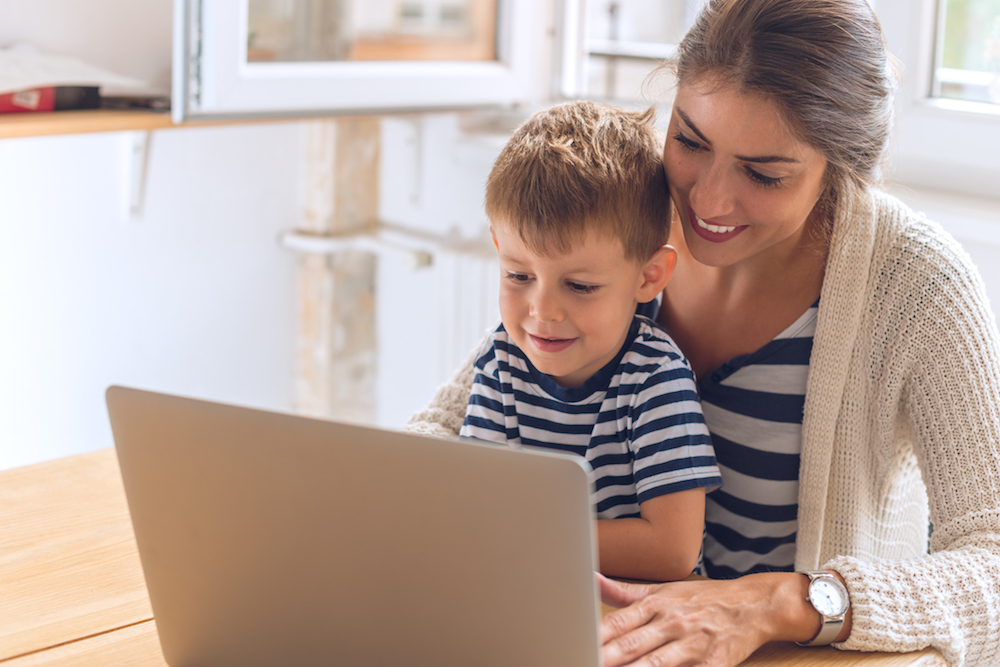 Do you know what busy parents hate?
When a single person gives them advice.
Trust me, I've learned this the hard way.
As a coach to hundreds of entrepreneurs who also happened to be moms and dads (as well as single moms and dads), I've learned to understand that what works for me in the morning doesn't work when you've got kids that act as your alarm clock.
That said, savvy mompreneurs and dad CEOs have showed me dozens of ways of adjusting to the challenges of parenthood. Having kids is not an excuse for not building a 7-figure business, just like building a 7-figure business is not an excuse for being a lousy parent.
You can do both. You can have it all.
Recently, I sat down with a few of these coaching clients to talk about how to balance their ambitions for a successful business with the demands of being a parent. With the help of my good friend and business coach, Shanda Sumpter, we were able to give these amazing women some much-needed advice. Here are the problems/questions we addressed:
How do you find alone time AND family time when both work and kids demand so much of your attention?
Don't make your schedule too hectic—especially in the morning. Recently, I wrote about how to cut unnecessary to-dos from your AM routine, and that's critical to setting the right tone for your days. In 40 years, you'll look back and say, "Wow, I wasted way too much time exercising and not enough time with my kids." Something's gotta give. Here's where to start:
Start by making tomorrow's to-do list today, before you finish work. Don't wait until tomorrow morning—that's too late! Having these set before you get up means you won't have to waste time in the mornings getting organized.

Be sure you get up at 6 a.m. sharp, then take 30 minutes of alone time before anyone else is up in your home. It's easy to drop this, but make it a priority—it will give you the mental and emotional capacity to handle everything else in your day.

Have a no-electronics wind-down ritual that starts at 9:30 p.m. so that you can fall asleep at 10:30 p.m. and get 7-1/2 hours of sleep. It goes without saying that sleep is important to your health and energy. Don't make it a negotiable priority.
I feel guilty because I seldom have time to cook for the family. How do I deal with this?
It's more important that you're spending quality time with your husband and kids. So instead of scrambling to shop and cook every night, hire someone to prepare meals for you so you can spend more time with your family at the dinner table. You can probably find someone cheap through Craigslist or other help wanted boards online. Or, consider signing up for a subscription meal service like Blue Apron so you can cook in less time a few nights a week.
Having kids is not an excuse for not building a 7-figure business, just like building a 7-figure business is not an excuse for being a lousy parent.
---

Part of being a fully present parent is knowing how to structure routines that give you what YOU want, so that you have the energy, time, and attention to devote to your kids and spouse. That starts with knowing your values, defining your goals with these values in mind, and building routines around achieving them. That's the core of "The Perfect Day Formula" by ETR Editor Craig Ballantyne.
In this indispensable guide, Craig offers tips on how to prioritize what's really important in life and set aside time for the things that matter—including yourself, your family, and your work. You can get a FREE copy for a limited time, so get one here and start building your own life-changing routines!
---
I know that exercise is important, but how do I get the recommended 60 minutes of exercise four or more times a week? There's no time for that, my focus time, and kids.
You're right—there isn't. And since your kids come first, make sure your exercise falls in line. I've written about workouts that take 6 minutes every day, and are just as beneficial as 60-minutes workouts. So cut back by half or more. If exercise is a priority (because it manages stress or helps you think), then make a little more time for it. But you don't need a full hour every day.
My recommendation: Start with a Turbulence Training workout that you can do at home and that only takes 15 minutes (or less). Most of these don't require any equipment, and combine both strength training with cardio.
I often get bogged down with admin tasks during the day, and sometimes that means I'm home late. How do I tackle this?
Simple—cut your late afternoon admin work time (checking email and social media) to 30 minutes. Tell your coworkers and clients that you won't be checking these after a certain time, and that you'll address anything pressing the next day. In other words, set the expectation yourself—don't let others set it for you.
I know you've advised me to schedule my mornings and days according to my priorities, but these get a little muddy sometimes. How do I clearly define them when there's so much coming at me?
The biggest mistake I see busy entrepreneurs make is getting too granular with their goals and priorities. It's really very simple. If you're a parent who's also running a business, here are your priorities:
Kids

Husband

Self

Business
When you invest time and energy into something, ask where it fits in this list of priorities. If it doesn't fit at all, scrap it. If it's out of order, push it to its proper place in line.

#
Over all, my advice is this: Stay committed and don't worry. These adapted routines won't last forever, and life will settle naturally into a stronger daily/morning routine in about 90 days. But you need to dig in and make it happen.
To all the entrepreneur parents out there, trying to balance all that life's throwing at you: You got this. And you're an inspiration to the rest of us, so keep at it.
---