Fool Your Kids Into Eating Veggies!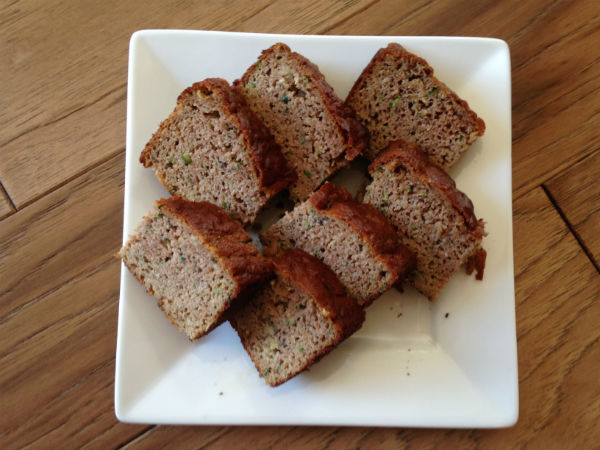 While I'm a big fan of pulling fun and harmless pranks for April Fools Day, I also think it's very important to be straightforward and honest with kids when it comes to their health.
Nutrition plays a big part in feeling good and being healthy and that's why parents make such a fuss over them eating their veggies.
Kids may not realize that veggies:
Provide vitamins and minerals to help their bodies function normally and boost immunity – so they avoid every little bug that goes around!
Help them grow healthy and strong bones, muscles, skin, hair, and nails – just like their superheroes!
Facilitate cognitive function so they can focus in school as they learn and study – smart is cool!
Create a healthy digestive system, limit food sensitivities and ward off chronic diseases that are all too common among kids these days – so they don't miss out on the fun of being a kid!
As you take baby steps to teach your kids about the value of vegetables, you can also use some fun tricks to get them to eat veggies right now!
Pull your Mom-magic when dealing with finicky eaters so you can rest assured they are getting the nutrients  that they need.
Here are 2 great ways to
fool
your kids into eating veggies… hey; this might even work on picky adults, too!
Prep time: 8 minutes | Cook time: 30-40 minutes | Yield: 10 large slices
Ingredients:
1 ½ cups blanched almond flour
2 teaspoons cinnamon
1 teaspoon baking soda
½ teaspoon sea salt
½ teaspoon nutmeg
3 eggs, beaten
¼ cup honey
1 ripe banana
1 cup shredded, unpeeled zucchini
*Super Picky Bonus: fold in ½ cup dark chocolate chips before baking
Preparation:
Preheat oven to 350
Combine dry ingredients (flour through nutmeg) in a small bowl.
Place the wet ingredients in a large bowl and blend with a hand mixer for 2 minutes until frothy and fully combined. Fold in the zucchini.
Slowly add the dry ingredients to the wet using a fork to incorporate well.
Pour the batter into a greased bread pan.
Bake for 35-40 minutes or until middle is set.
Enjoy!
Parmesan Spaghetti Squash & Grilled Shrimp
Prep time: 20 minutes | Cook time: 45-60 minutes | Yield: 4 servings
Ingredients:
1 large Spaghetti Squash, sliced in half lengthwise and seeds scooped out
32 raw shrimp, peeled and deveined
Olive oil
Sea salt
Garlic powder
Black pepper
½ cup Grated Parmesan Cheese
*Super Picky Bonus: top with their favorite marinara
Bonus extra veggies:

1 cup sliced mushrooms
2 cups spinach
1 cup cherry tomatoes, halved
Preparation:
Preheat oven to 400
Place spaghetti squash halves face down in a glass baking dish. Fill dish with ¼ inch water. Cover with foil.
Bake for 45-60 minutes or until squash is fork tender but not mushy.
While squash bakes, prepare any of the bonus veggies and the shrimp.
Season shrimp with olive oil, sea salt, garlic powder and black pepper. Skewer shrimp onto metal skewers (or spread out onto heavy duty foil). Preheat grill but wait to cook until squash is almost done.
Remove squash from dish and pour out any remaining liquids. Allow squash to cool before using a fork to scrape the flesh out in spaghetti strands. Return strands back to glass dish.
Toss with olive oil, sea salt and black pepper. Mix in any or all of the bonus veggies (if using) then top with Parmesan cheese.
Return to oven for 5-10 minutes while you grill the shrimp. Place shrimp on a very hot and clean grill. Grill 1-2 minutes per side or until plump and juicy.
Serve grilled shrimp over the spaghetti squash. (Don't forget the marinara if you're using it!)
Enjoy!