How To Overcome Common Fat Loss Challenges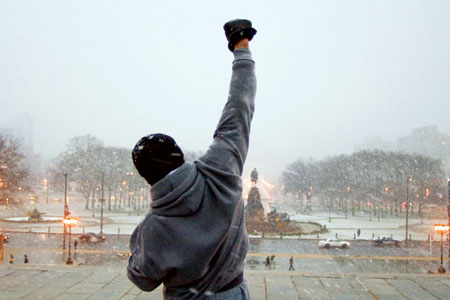 Today we're wrapping up my interview with New Jersey transformation guru, John Alvino.  Over the course of the 5-part series, John has shared his thoughts on a range of topics, including techniques for improving transformation contest photos, inspirational stories, and last day's beginner fat loss tips, all of which will help you kick-start your very own body transformation.
To finish off, John touches on some KEY factors that have been known to limit or even halt fat loss that you may not even be aware of, and more importantly, what steps you need to take in order to overcome these challenges.   This is one you won't want to miss!
*******************
Craig Ballantyne:  The other thing you talked about in her transformation was the stress eating.  There are probably a lot of people who have to deal with that issue.  How did you help her overcome that?
John Alvino: That's a difficult one to overcome for some people because it's really completely psychological and I find that some people actually go into therapy over it in an attempt to learn different coping skills.
Let's talk about my client specifically.
She felt very badly about herself.  The worse she felt, the more she ate. It was a form of SELF PUNISHMENT.  She had no support anywhere.  When she came to me initially she only had me as her support group.
But when she started to do well, it was almost like a Rocky movie, everyone got behind her.  So now she felt like she had all these people supporting and encouraging her.  This started to improve her self esteem.
A lot of times I had my phone line open for her because I knew it was going to be tough initially, which any trainer that is listening to this or reading this will understand.  You become a little bit of a therapist.  So someone knows they have a lot of support and they're actually seeing positive results.  That becomes a big part of them sticking with it.
Another thing I find is that a lot of times people get stressed out, and actually lose their appetite.  They have adrenaline flowing through their body all day, which decreases their appetite.  But then they finally reach a breaking point where they just binge on bad food.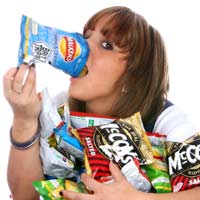 So the most important thing, in addition to what I have already spoken about, is having them eat a structured plan.  If they're eating every two and a half to three hours, even if they get stressed they won't have these cravings for food. It's not the first thing that their mind will go to, because they won't be hungry.
So the number one MOST IMPORTANT thing is that you can't be hungry.
Eating good food, having a good support system, starting to feel better about yourself…they all seem to go hand in hand.  It sounds easier said than done, but once you start doing it, you do build that momentum, and once that momentum gets going, it just keeps on getting stronger and stronger.
Craig Ballantyne:  Is there something she used to replace the eating?  When she was stressed out, did she have another activity that she went to instead of the eating?  I guess the exercise probably played a role?
John Alvino: Funny you say that, because the gym really did become her stress relief.  That was something that she didn't even know existed before she started her plan.  Now she says, "When I come to the gym, I feel great".  And sometimes when she would get stressed out, she would come hangout at the gym with her new support team, even if she wasn't working out that day.
We would train in the morning and I would see her back at night and I would be like, "Hey what are you doing here?"  And she would say, "I'm just going to do the bike for 20 minutes."  And even if the exercise was not necessary for her physique goals, I was okay with it.  There are worse things she could be doing, and I knew that deep inside, she just wanted to be surrounded by that positive energy.  The bike was just an excuse!
So yes, you're right, the "eating when stressed" cycle definitely got broken.  Looking back, I guess you could say exercise became her food of choice.  I thought it was awesome.
Craig Ballantyne:  Good, awesome stuff.  One huge point that John made there was the role of SOCIAL SUPPORT, whether it's online through my message forums, or in the gym through the support of people, maybe even complete strangers who you turn to support.  Or possibly your trainer or nutritionist.  However you look at it, support is huge.  John, is there anything you want to add to that?  Are there any uncommon sources of social support that you have seen help people along the way?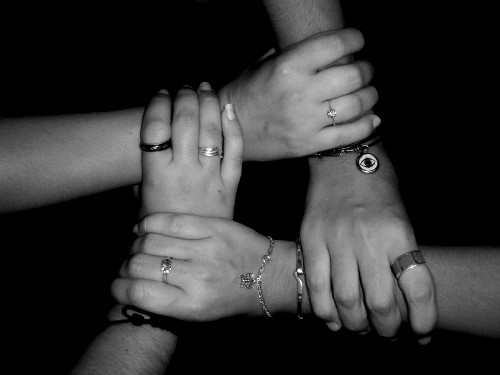 John Alvino: Actually there is a little lesser known support system and one that you just mentioned.
Sometimes you're dealing with not only lack of support; you're actually dealing with people who are trying to pull you in the other direction.  A lot of times you have friends or family members who are envious that you're able to do something that's productive, and it kind of makes them look at themselves and say, "If he or she can do it, why I can't do it?"  But rather than try to improve themselves, they just try to bring you down instead.
So a lot of times people don't have that network of close knit family to support them, and even some of their closer friends get envious.  In these cases, the people at the gym are always a great support system.  And the one you mentioned before that I found to be HUGELY positive to these clients and effective is the support system on the Internet.
I know I referred some people to your membership site and the results have been great.  They can read articles all the time, so it always just reinforces the good behavior.  They have forums where they can talk to other people and relate to them, and that has been absolutely huge and taken a lot of pressure off of them and me.  My phone used to ring all the time, but now they can just go to their online support team.
Craig Ballantyne:  Good, all right.  You talked about PLANNING MEALS before, and I think it would be good to know how this woman planned her meals.  What advice do you give to people about planning their meals.  Some people, like this client of yours, are going from eating fast food to having to make their own meals.  That's a huge adjustment.  How can they do this quickly, easily and effectively?
John Alvino: The key is to COOK IN BULK.
No one is going to want to eat the same thing every single day.  So a lot of times I will give people three different diets to rotate.  Cook enough foods for diet number one so that it will last you three days.  So by the third day when you're starting to get tired of eating the same food, we go to diet two and then you cook again, enough food for three days.
Essentially all you have to do is cook twice a week for less than an hour.  When you think about it along those lines, it takes mere minutes a day, and it's much less expensive than going out to eat.  What's more, you can control everything you're putting into the food.
So, if you're baking potatoes, why bake just one?  Put a tray in there.  Keep them in the fridge, three days worth.  They heat up in the microwave in a minute or less and you have easy access to them.  If you're baking chicken breasts, bake enough for three days.  They will keep just fine in the refrigerator.  Look, if you try to micromanage every meal, it's IMPOSSIBLE. Even if you don't work, it's still a big pain in the ass.  For the high paced society we live in today, it is virtually impossible to do that.  The key is cooking in bulk.
Craig Ballantyne:  Great John, thanks for all of your info.
John Alvino: No problem, Craig, I'm happy to contribute.