Fat Burning Zone Cardio and Abs Workout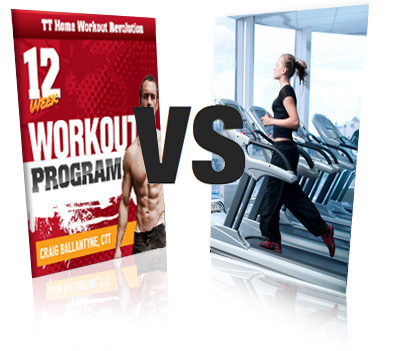 Alright, after yesterday's 5-minute workout, we're going to get SERIOUS today with a new cardio and abs workout.
Boom!
Here's how it goes down.
Start with 40 minutes of slow cardio in your "fat burning zone". That means going really light to moderate. Use the elliptical, if possible. Great machine.
Hope you have your leg warmers and headband on, you're doing great!
Next, head over for 20 minutes of ab crunches, bicycle crunches, sit-ups, and V-ups. Oh yeah, feel the burn. Sets and reps? Who cares? Just keep going.
Sing it with me…
"Let's get physical, physical…
Let me hear your body talk, your body talk"
Oh yeah, thanks Olivia Newton-John.
Now, either back to the treadmill or elliptical for more fat-burning-zone slow cardio or pop-in a Richard Simmons video…in your VCR. That's the ticket. At least another 30 minutes here.
Alright, an hour and a half done. That's enough. Tomorrow we'll get the pink dumbbells out for some high-rep toning sets.
Time to crack open a can of TAB. Mmmmm, good. Maybe a Slim-Fast shake to wash that down, too. Anyone seen my rice cakes?
LOL – April Fools!!!!!
I'm sure you caught ol' CB in an April Fool's gag before you even opened this email, right?
Ha. Hope you enjoyed a little A1 humor to start your day.
As you know, slow cardio is WASTE of time for fat loss, and you should NEVER, ever do crunches, sit-ups, or V-ups. Those are
ALL terrible for your low back. So please, never do that April Fool's workout.
What should you do for fat loss and core training instead?
Try this 4-Minute NEW school cardio and abs workout
Now THAT is a real workout, and over 20 times shorter than old-school, useless slow-cardio-and-crunches training.
Just say NO to slow-cardio.
And say YES to these NO-equipment bodyweight workouts.
Get 51 fat burning NO-equipment workouts <= 51% off sale today
All of those workouts are available with follow-along videos where you get to do every repetition with me and we guide you through perfect form while giving you the encouragement you need to get the workouts done.
No more excuses. You don't need time OR equipment or a gym membership.
Let's help you lose fat, get lean, feel better, have more energy, and do ALL of this while requiring less exercise than ever before.
It's all thanks to my 4-minute miracle workout system.
Get 51 fat burning NO-equipment workouts <= 51% off sale today
Time to get real with your workouts,
Craig Ballantyne, CTT
Certified Turbulence Trainer