19 DVDs Of My Blood, Sweat, and Tears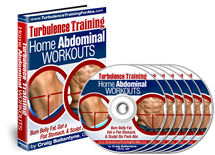 Eating healthy is a lifestyle and one that requires a shift in mindset. Thankfully, I have made improvements from the days when  my best friend and one of my favorite clients use to make fish sticks, french fries and drink over two liters of soda a day.
And you can do this too! I touched on my simple 3-step system for fat loss in last day's interview excerpt with Scott Colby, as well as the number one thing you can do to ensure you don't fall victim to poor eating choices.  By following my tips I guarantee you'll improve your eating and the lean body and ripped abs will soon follow.
Today I take Colby through my TT Home Abdominal DVD Workouts and explain that it's much more than just abs exercises. In fact, it's a complete package to help you overcome any of the common stumbling blocks people face everyday when it comes to nutrition and workouts.
*********************
Scott Colby: You just released your Home Abdominal Workout DVDs, and I'm really excited that you put this together, because most people who follow me are really looking to get a flat stomach and lose belly fat. People have been asking me to put some workouts on DVDs, and I just haven't done it, I'm so happy that you actually took the time to do this.

Could you go over what's included in the Home Abdominal Workouts and what people can expect and what type of result they will get?
Craig Ballantyne: You're going to get 19 DVDs of my blood, sweat, and tears. We also have two bonus programs AND added more beginner programs. My Beginner Total Torso Training workout program gets you to feel your abs. We have a 15 minute express workout for a beginner and someone that is advanced. You're going to get fantastic fat burning results, because, this is a system that's PROVEN to work.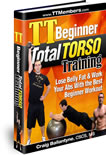 You can take a look at www.transformationcontest.com to see the amazing success stories of everyone who has used Turbulence Training. People have lost up to 33 pounds in 12 weeks.
Then you will get the Simple Nutrition DVD along with it. It's Bally the dog and I in the kitchen showing you all the foods that we eat. I'll be honest with you; I was a very PICKY EATER as a youngster. Fortunately, I always liked broccoli. I eat it every day, but when I was a kid, I was eating it two or three times per week and some other vegetables, but I didn't let foods touch each other on the plate.
I didn't eat salad until I was 21, and I didn't start eating asparagus until I was 25. I didn't even eat an avocado or spinach until I was 29. So, I'm making up for lost time now.  I'll show you how to incorporate spinach into blender drinks, and trust me, you cannot taste it.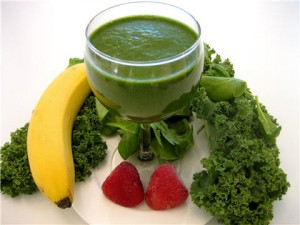 So, everybody who is grossed out by putting spinach into a blender drink, won't even know it's there. That's one thing you can do to increase your vegetable intake. Again, it just shows you that no matter what your beliefs in nutrition are right now that they can change, you can be a healthier eater.
Take BABY STEPS and suddenly you've gone from one serving of fruits and vegetables per day to three, and then to five, then to seven, and then to nine, then 11. Imagine if you ate better every day for 365 days. Just think how lean, fit and energetic you would be in a year from now. Well, okay, will imagine six months from now.…
You're going to be SUPER AWESOME if you go 180 days in a row making slightly better improvements, or even in three months, or even three weeks from now.
If you go 21 days in a row by improving your nutrition and fitness habits you're going to be rocking in three weeks, let alone in 365 days. So, that's the message that we're trying to show people.
The last thing in my DVD is my presentation from the Transformation Domination Live. We had some great questions from the audience, and I had a lot of fun doing it. I love getting on these calls and doing presentations. Helping people and to simply to simplify things is my mission.
As much as it is to simplify it's really being ANTI-COMPLEXITY, because there's just so much stuff that can confuse people. I really want to help people and show them that it is VERY SIMPLE in the end.
A lot of people are making things too complex and too hard, so if we can help people out and show them that it's not going to take a lot of time. They're going to be able to get great results and have FUN doing it, this way we're going to get a lot more people on the fitness train.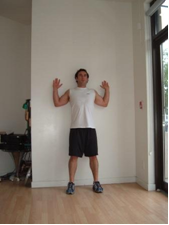 Scott Colby: These DVDs are extremely high quality. Like I said, I've been doing the workouts for the past few days and even some of these core movements are really getting me SWEATY.
I was doing a workout today and there was an exercise I hadn't done before called the PRONE STICKUP, and I tell you, just something like that which is new to me is really a bit challenging for me in a good way.
So, let me mention again what you get in this DVD set. You get the Simple Nutrition fat loss manuals, the 15 Nutrition Rules and the Home Abdominal Workouts all written down, and really simple follow.