Disturbing News On Gluten-Free Foods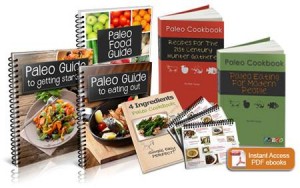 Craig Ballantyne here, with a disturbing new research study on so-called "gluten-free foods"…
Spanish researchers exposed the "fraud of gluten-free packaged foods" in the latest issue of the American Journal of Clinical Nutrition.
Now to be honest, this wasn't news to me. My friend and our guru, Dr. Peter Osborne has long warned about the dangers of eating so-called gluten-free (GF) packaged foods.
He laughs every time I ask him about the latest and greatest gluten-free bread.
"They all contain gluten or gluten-like ingredients," Doc Osborne assures me. "You must avoid them."
And again, this Spanish research study proves him right.
They confirmed that eating even trace amounts of gluten can cause problems in people requiring a GF-diet.
In a second study, from Brazilian researchers and published in the International Journal of Food Science and Nutrition, an analysis of Gluten-Free foods found that they were full of rice, corn, and soy ingredients.
Those ingredients are also terrible for you.
Worse, sugar was the most frequently mentioned ingredient on gluten-free food product labels.
So what's the solution?
Avoiding packaged foods.
And consider going all-out Paleo.
When I ordered Nikki Young's Paleo Cookbooks and got her
4 Ingredients Paleo Cookbook as a bonus, I immediately knew this had awesome potential.
Flipping through the book, the recipes for additive-free Almond Milk and Sweet Potato Puree, Rosemary Lamb Kebabs and Mini Salmon Quiches, all jumped out at me.
You can put these simple recipes together in just a few minutes when you need to put together a fast, delicious and healthy meal.
In fact, here are two recipes you can quickly make for dinner tonight (these are straight from the Paleo Cookbook):
1) Balsamic Wilted Spinach & Tomatoes (serves 4-6)
Requires only 300g baby spinach, 1 pint cherry tomatoes, olive oil, and balsamic vinegar.
2) Cajun Salmon
You'll need four 200g salmon fillets (with skin), olive oil, and Cajun seasoning. That's it.
Counting prep and cooking time, this entire meal will take just 15 minutes – and that's because I'm a kitchen clutz. It will probably take you about 10.
Get Nikki's complete Paleo Recipe Cookbook here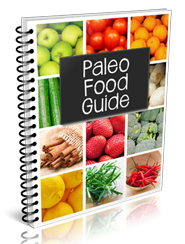 Enjoy,
Craig "The Kitchen Clutz" Ballantyne, CTT
Certified Turbulence Trainer
PS – Avoid almost all foods from a bag or a box to…
…make your gluten-free diet much better for your body.