How to Replace Diet Soda and Sweeteners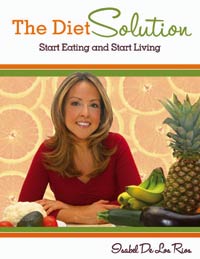 Recently on the TT forum, a member asked what she could use to replace her daily diet Coke and dose of artificial sweeteners. So I went to the Turbulence Training Facebook page and we had a lively debate.
Here are some of the responses:
Gokul Prakash – "Stay away from artificial sweeteners..they cause the actual sugar craving..!!opt for honey instead as a sweetener."
Shannon Jarvis -"Water-nothing refreshes better."
John Woods – "Water with cucumber slices. Totally refreshing."
Isabella Wallis –  "Hodge Club soda with fresh or frozen berries mixed in…I add some lime to make it tangy, or stevia in the raw to sweeten it up."
Lee Barrett – "Westmoreland Ozarka or Perrier Sparkling H2O in the flavor of your choosing."
Kristal McIlveene – " I like natural italian sparkling water with lime flavoring. The best one is from Whole Foods Market (the store brand)."
Paul Klein – "Yogi Tea. Any flavor. Spring Water from a real spring. FindASpring.com."
Ray Harris – "Shangrila green tea is very low in calories (3 cal.). I drink it straight up, but if you want to add a sweet taste, use Stevia or raw honey."
Lisa Hollister – "Club soda mixed with"Ultima Replenisher" electrolyte powder got the fizz, and taste of diet soda 0 cal."
Gayla Holiday – "Jimenez Zip Fizz.. just add to water! Lots of B vitamins & C. Grape, orange & berry! Can get at Sams Club or order online!"
Suzanne Clark – "Flavored mineral water with a splash of cranberry juice."
Challis Dean Elliott – "Try a half and half mix of green tea and sparking water."
Pete Kamoutsis –  "Coconut water or buy a juicer and make fresh watermelon juice….super delicious when served icy cold!"
Shannon Yontz – "Green tea and water, you'll get used to not.having it.pretty quickly."
Alice Kenniff – "Seltzer!"
Rojer T. Wilko – "What is wrong with just drinking water? I used to be a soda addict, too. but I have rediscovered the joy of water…ice cold water…cool clear water! Nothing is better!"
Michael Pullam – "Gas water. Perrier, San Pellegrino."
April Harkness – "I work at a university and at the cafeteria there are different jugs of water with strawberries, another has cantaloupe , another has cucumber, yet another has pineapple. Yum!"
Denise Higginson – "I make my own iced tea every morning: pot of green tea, juice of 1 lemon & stevia – so delish! Also, there are stevia sodas, a great treat."
Charles Hiller Jr – "Mot Zero Calorie, but I am drinking coconut water instead of sports drinks now…. for a zero calorie I am a big fan of red tea (roobois)"
Now certainly water and ol' Green Tea are the best choices, and it's a good idea to cut back on artificial sweeteners.
But for the final word, I went to the one of the world's most popular nutritionists, Isabel De Los Rios. She said…
"Giving up sugar and artificial sweeteners may be difficult, especially if you are accustomed to everything having such a sweet taste. Believe it or not, I have had clients give up Diet Coke and lose up to 10 lbs in 2 weeks with the DSP!"
You can get the DSP here:
=> http://www.ProvenFatLossDiet.com
So Isabel recommends…
"If you are addicted to sweet drinks or diet sodas, try this 'Tea Juice' and you will see that weaning yourself off sugar or sweeteners will be much easier.
Tea Juice
5-6 bags of any non-caffeine he.rbal tea of your choice (green tea, peach tea, berry tea, orange zinger, lemon, etc.)
3 quarts water
Stevia powder or liquid to taste
Boil tea bags in a large pot. Add 1-2 full teaspoons of stevia while still hot (You may add more or less, based on desired sweetness) Let tea cool and then transfer to the refrigerator in Ice Tea pitchers or individual size bottles."
***********************
Thanks Isabel.
I also want to wish a belated Happy Birthday to Isabel. She celebrated last week, and she's soon going to have another celebration (since she's 7 months pregnant).
You can meet her first kiddo here, and learn 4 foods you should never eat in this short video:
=> http://www.ProvenFatLossDiet.com
And remember the #1 fact about fat loss (which is always tough for a trainer to admit – but it's true):
Diet is more important than exercise,
Craig Ballantyne, CSCS, MS
Certified Turbulence Trainer