Daniel Woodrum – Certified Turbulence Trainer from South Carolina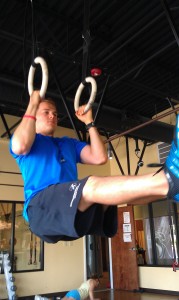 Today I want to welcome Daniel Woodrum, Certified Turbulence Trainer from Greenville, South Carolina.
Daniel plays an active role in the Greenville Hospital System, a leading-edge sports performance center that uses scientific methods to train individuals of all abilities from elite athletes, TBI, MS, and Parkinson disease.
He passion is in Health and Fitness dedicating a himself to being a big part mission to help Turbulence Training transform the bodies and lives of 1 million people.
******************
Craig Ballantyne: Daniel, welcome to the TT Certification. Let's start by having you tell us about yourself and your specialty in the fitness industry.

DANIEL WOODRUM:
I am 24 year old Personal Trainer who proudly represents Greenville, South Carolina. I currently work for a leading-edge sports performance center that uses scientific methods to train individuals of all abilities.
I also recently started doing online and 1-on-1 personal training. The last year or so has presented me with a number of incredible opportunities. I started writing for a well-respected fitness magazine, started my own website to help others reach their goals, and most importantly became TT certified.
I would say my specialty is helping people feel comfortable and focusing on regaining their self confidence. A lot of clients come in for the first time scared to death. They haven't been in a gym setting in years. That can be quite an intimidating moment.
I try my best to provide a fun atmosphere that everyone enjoys. You don't know what a client's life is like at home. You (the trainer) could be the only positive influence in their life. I pride myself on providing a great workout and an even better experience.
CRAIG BALLANTYNE: Why did you get into the fitness world, and specifically the expertise of body transformations?
DANIEL WOODRUM:
I was a very active kid growing up. While most of kids were inside watching television and playing video games, I was outdoors playing sports. Around my freshmen year in high school is when I became infatuated with working out. I would go to the gym 6-7 days a week to train. My main workout regimen consisted of sit-ups, crunches, smith machine, and isolated exercises. You know Craig – all the exercises that are not found in Turbulence Training.
Luckily over the next couple of years I became educated on more effective training methods. I basically started reading and researching everything I could get my hands on. I attended the University of South Carolina. My college degree presented an opportunity to become an intern in a hospital setting. It allowed me to train everyone from general population, athletes, TBI, Parkinson, and MS patients. I have been very fortunate to have such unique opportunities at a young age.
My desire to specifically help with body transformations comes from a more personal inspiration. Growing up my father was in great shape. Sadly, over the past 5-6 years he's put on a lot of weight which is negatively affecting his health. We can no longer play tennis, go hiking or do the fun father/son activities we enjoyed growing up.
This has driven me to not only try to transform my dad's life but to help thousands of other men, women and children improve their health and quality of life.
CRAIG BALLANTYNE: Tell us about one of your best success stories, and the 3 biggest factors to their success.
DANIEL WOODRUM:
As you know Craig I am currently working with a client named Rob. He's actually in the 11th TT Transformation Contest. Rob has had a lot of hardship throughout his life. He has battled with depression, obesity and a lack of self confidence for many years. Six months ago he hit rock bottom and made the decision of his life. He was no longer going to let his obesity prevent him from experiencing all that life had to offer. He quit smoking, cut down on food consumption, and started working on his self esteem.
He lost close to 60 pounds on his own by just changing his nutrition. Rob then came to me to help him continue his journey to a healthier lifestyle. It was perfect timing because the Transformation Contest was fast approaching. I knew it was important to transform Rob from the inside out. He had a history of emotional eating and making excuses.
I really got him to open up and find healthier ways to deal with his emotions. After convincing him to join the Contest, we went right to work. He started on the introductory level in the TT manual and is currently working his way through the programs. All I can say is WOW. It's truly amazing Craig.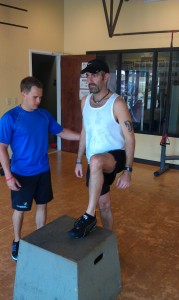 Rob loves working out now and can't wait until his next training session. His confidence is rising every day. I think his story and transformation will be a huge inspiration to the TT community. I am so proud of him!
The 3 biggest factors for his success:
1.    Social Support: Rob has an incredible support group. He let his friends, family and co-workers know about his transformation. His support group holds him accountable and provides encouragement. Rob also started a blog where he regularly updates his status and uses writing as a way to deal with emotions. This is by far the #1 factor in Rob's success.
2.    Learning on his own: I want Rob to be able to make his own decisions. I give him guidelines to follow, help with his training and am always there for support. However, if I "baby" him every step of the way he really doesn't learn much. He knows this is a journey not a sprint, and is equipped to continue on this journey well after the transformation contest.
3.    Consistency: Rob has been losing a steady amount of weight each week. By staying consistent with his training and nutrition he's continuing to see results. He knows it's not realistic to lose 15 pounds a week like you see on the reality shows. It's a cliché but slow and steady wins the race.
CRAIG BALLANTYNE: That's a fantastic story. It's incredibly inspirational what you and Rob are doing. Proud of you both. So what are your favorite methods and exercises from the TT system?
DANIEL WOODRUM:
I believe the variety in Turbulence Training is what makes it so effective. There's something for everyone. You have muscle building, bodyweight, fat loss and interval programs just to name a few. I especially love the abdominal exercises in all the TT workouts. Slow but surely people are finally starting to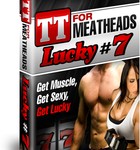 realize the detriment sit-up and crunches are doing to their lower back. My clients love all the different plank variations in the programs.
CRAIG BALLANTYNE: And what is your favorite TT workout from the member's site?
DANIEL WOODRUM:
My personal favorite workout from the member's site is actually the new TT Meatheads Lucky 7 program. I saw some awesome strength gains with it. I'm a meathead at heart Craig.
CRAIG BALLANTYNE: Haha, me too, Daniel, me too. And what type of nutrition plan do you and your clients follow? Do you have one simple but little known nutrition tip you can give TT readers?
DANIEL WOODRUM:
The best diet is the one that works for you. My clients have had great success with Eat Stop Eat, TT simple nutrition plan, Weight Watchers and many others. You must find a nutrition program that fits best with your lifestyle.
As long as you stick to whole, natural foods 90% of the time the fat loss will come. Keep it as simple as possible. Don't' get fooled by all the myths:  Metabolism won't crash if you don't eat every 2-3 hours. Calories don't magically turn into fat after 8PM. Fruit doesn't make you fat (this one really gets me fired up). There's no MAGIC formula.
My nutrition goes against pretty much everything you read in the fitness mainstream. I don't eat breakfast (although I'm up at 6:00AM every morning, I train in a fasted state and I don't consume my first meal until later in the afternoon). The majority of my calories and carbs are consumed in the evening. I've been doing this the last 4-5 months and feel better and stronger than ever.
I'm not suggesting others should eat this way. My point is there are plenty of nutritional programs that are successful. Find one that works for you and stick with it! My best nutrition tip: The best exercise for fat loss is PUSHING yourself away from the table. Trust me – this exercise takes tremendous strength and willpower.
CRAIG BALLANTYNE: And how can clients contact you if they want to train TT style with you?
DANIEL WOODRUM:
My website is www.truhealthquest.com. It is filled with nutrition, workout and motivational tips that I update on a regular basis. You can also contact me at Daniel Woodrum:ood7325@gmail.com.
CRAIG BALLANTYNE: Thanks so much. Any final words of wisdom you want to pass along to TT readers?
DANIEL WOODRUM:
Final thought: Focus on one day at a time. Make today better than yesterday and tomorrow better than today. Thanks Craig for allowing me to share my story with the TT community.