Business Coaching & the 5 Pillars of Entrepreneur Transformation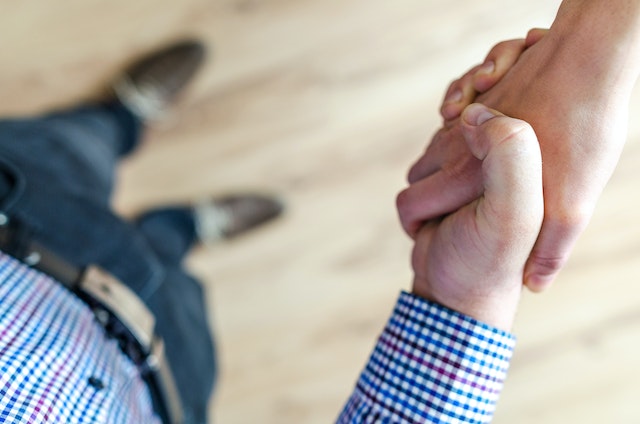 Business coaching is a valuable tool that can help someone succeed in their business and their personal life by providing guidance, accountability, and support.
Whether you are an entrepreneur trying to establish a new business or a seasoned executive looking to improve your leadership skills, business coaching can help you achieve your goals.
I've had the privilege of coaching hundreds of high performers over the past 5 years from every industry imaginable.
Through this 5 year coaching journey I've come to realize that there are 5 components of coaching that are the catalyst for both professional and personal transformations.
In this article, we will explore 5 ways business coaching can help you succeed in both your professional and personal life.
1. Identifying Goals and Setting Priorities
One of the primary benefits of business coaching is that it helps individuals identify their goals and set priorities. Successful entrepreneurs and executives often have a clear vision of what they want to achieve, but they may not know how to turn that vision into a reality. A business coach can help individuals identify their goals, develop a roadmap to achieve them, and set priorities. One of the most important exercises we take our clients through is our 10 Year Values & Vision Pyramid where we help clients identify exactly where they want to be in 10 years. We then help them reverse engineer that into 1 year vision and 90 day goal planning.
2. Developing Leadership Skills
Leadership is a crucial skill for success in both business and personal life. A good business coach can help develop leadership skills by providing feedback and guidance on the individual's leadership style. Effective leadership involves a wide range of skills, including communication, delegation, decision-making, and strategic thinking. A business coach can help individuals develop these skills by providing resources, tools, and frameworks that can be used to improve performance. 
We helped Alexandra become a more effective leader in just 3 short months…
"Since working with Daniel, I have been able to find clarity in the clutter of all the demands of running a small business on a lean team. I've identified the growth areas most important to my business, improved key metrics of my business with the renewed focus, faced the hiring process with more confidence, and became a better leader to my team along the way in 3 short months". – Alexandra R.
3. Overcoming Obstacles
Starting and growing a business is a challenging endeavor that requires hard work, perseverance, and the ability to overcome obstacles. A business coach can help individuals overcome obstacles by providing support, encouragement, and guidance. Whether it's financial challenges, personnel issues, or marketing difficulties, a business coach can provide valuable insights and advice to help individuals navigate the hurdles that arise.
One of the biggest obstacles we help our clients with at ETR is overcoming self-limiting beliefs. So many entrepreneurs struggle with mindset roadblocks that we are able to address and shift, which helps open up the floodgates for success.
"Our billing for January was the highest yet. $32,900! Thank you so much for your guidance through this. So many levels of help I've received from you on releasing blocks, charging my worth, and having the mindset to expand."
4. Accountability
Accountability is another critical aspect of business coaching. A business coach can hold individuals accountable for their goals, ensuring that they remain on track and focused on achieving their objectives. Accountability ensures that individuals remain committed to their goals and makes them more likely to persevere through challenges and setbacks.
We are the #1 accountability coaching program in the world.
Our coaches ensure that our clients never give up on what's most important to them. This is by far the most important component of business coaching and it's easy to feel like you are on an island by yourself without that support.
"Last year your coaching program and your accountability helped me earn an extra 500K. That accountability helped me bounce back with your strategies to earn 20K more per month after two key members of my team left. Without your help and accountability this "bounce back" would have been impossible. And on the personal side your coaching helped me take a 2 week vacation in Greece without working a single minute because you taught me how to automate, delegate and eliminate." – Sam
5. Work-Life Balance
Achieving work-life balance is a challenge for many entrepreneurs and high performers.. A good business coach can help individuals achieve work-life balance by helping them identify areas where they may be spending too much time or energy, and helping them prioritize their commitments. A business coach can also help individuals learn to delegate tasks effectively, freeing up time and energy to focus on more important activities.
A coach can help individuals establish boundaries and learn to say no when necessary, which can help reduce stress and improve overall quality of life.
"Thanks to your coaching I now have discipline around my boundaries. NO work when it's family time thanks to you helping me stay focused during my morning hours to get everything done. This has allowed me to be way more present with my daughter. These changes are making me more efficient, energized, and excited!" – Shannon
Business coaching is a valuable tool that can help you succeed in both your personal and professional life.
From setting goals and priorities to developing leadership skills, overcoming obstacles, and achieving work-life balance, a business coach can provide guidance and support at every step of the journey. 
If you are looking to learn more about business coaching and how we could help you please send an email to support@earlytorise.com with the subject line "Coaching" and one of our team members will reach out to you!