How to Find the Right Business Coach or Mentor to 10X Your Results in Life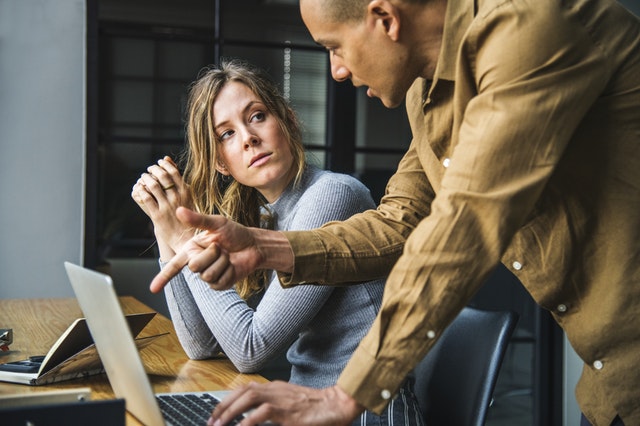 What if I told you that there's a "secret" key to billion-dollar success that's available to you right now…
It doesn't require a war chest, hiring top talent, an HQ in Menlo Park, Ca, influencer status on social media, or even having a best-selling book to boost your credibility.
While those things are all "nice to have", every Jane & Joe entrepreneur…from the side hustler toiling struggling to make ends meet to the six-figure Sams and Samanthas, to Emily & Enrie Empire Builders who have already cracked $10 million…has access to the "Billionaire Key."
It's called "Having a mentor."
And while I know it might sound simple – even your high-school kids (or nieces and nephews) have figured this out and have coaches for sports, bands, and the school plays – most entrepreneurs don't have someone in their corner who they can turn to for advice and guidance.
For some reason, would-be high-performers and game-changers buy into the lie that you need to be a "lone wolf", putting everything on your own back and suffering in silence.
And this habit is killing them (both literally–in terms of chronic stress and overwhelm–and figuratively with lost profits, underperformance, and unnecessary mistakes).
But the smartest entrepreneurs double down on mentors and coaches.
Don't believe me?
Just consider the Silicon Valley Giants.
Companies like Apple, Amazon, Facebook, and Google all hired the same man – Bill Campbell, "The Trillion Dollar Coach" – to help their teams work smarter, faster, and better.
All of the tech giants and industry leaders understand the power of hands-on coaching and mentorship from someone who has "been there, done that."
And in today's article, I'm going to reveal why you must have a coach or mentor to succeed at the highest levels and, more importantly, exactly how and where you can find them. 
Why Mentorship and a Business Coach are Essential to Success
Back in 2003 when I was a "struckling" entrepreneur, working 60-70 hour weeks, making just enough money to get by, and battling chronic anxiety attacks and introverted tendencies, I met my first mentor, a man named Mark Ford.
Mark, the original Founder of Early to Rise and a wildly successful serial entrepreneur, "had it all."
He had thriving businesses across multiple industries, a happy marriage, an exciting and adventurous lifestyle, and nearly half a dozen best-selling books to his name. 
I wanted to be like Mark.
So, I enlisted his help as a coach and mentor and turned to him for advice whenever I faced a problem I couldn't solve. 
Over the years, my relationship with Mark has directly led to multiple 7-figure businesses, dozens of avoided mistakes (that would have cost me a small fortune), and a lifestyle that my 20-something self never imagined in his wildest dreams.
Mark gave me "objective outside eyes" on my life and business, helped me slash my learning curve, focus on the right things, and held me accountable to my biggest goals.
And I can say with no reservations I would not be the man or entrepreneur I am today without his wisdom and guidance. 
Same goes for my mentors, Tom Venuto, Yanik Silver, Matt Smith, and Bedros Keuilian.
Even today, with more than five 7-figure businesses under my belt and a billion-dollar network, I still have several paid and virtual mentors… Which is why my income, impact, and influence continue to grow… and why the people who knew me ten years ago (and are still stuck in the same spot because they don't have mentors) are in awe of how I've evolved.
But I'm not alone in this regard. When you look at the lives of history's greatest leaders, entrepreneurs, and innovators, you will find they all had a coach or mentor who helped them along the way. 
Warren Buffet had Benjamin Graham. Tony Robbins had Jim Rohn. Alexander the Great had Aristotle. Michael Jordan had a team of coaches, including my friend Tim Grover.
Even the greatest characters in fiction had mentors! (There would be no Luke Skywalker or Harry Potter without Obi-Wan and Dumbledore).
The right coach is like a "secret weapon."
They can supercharge your results, cut your learning curve in half, and help you achieve your biggest goals 100X faster than you could by yourself. 
No matter how smart, talented, or experienced you are…we all have blind spots. And more importantly, we're all emotionally attached to the processes and results in our own life. 
Even the smartest entrepreneurs–when they try to "go it alone"–will waste years, possibly even decades, pursuing the wrong goals in the wrong way.
They'll waste time on projects that will never pan out (like that time I invested $200,000 into a cookbook…even though I've never cooked a meal in my life), they'll use ineffective and outdated strategies, and make unnecessary sacrifices (like skipping date night or sleeping four hours a night), because they don't have someone with real-world experience to help guide them to success. 
But when you have the right coach or mentor… Everything becomes easier. 
They can see the things you can't see.
They have the "secrets," formulas, and systems you need to move 100X faster. They'll eliminate your need for discipline and hold you accountable to doing the things you say you're going to do (even when you don't feel like it). And, most importantly, they know exactly how you're feeling and what you're experiencing because they've been exactly where you are.
Top performers and entrepreneurs understand the value of coaching and mentorship (which is why they become top performers in the first place!)
And, if you want to achieve success at the highest levels in all areas of life, you must have a coach.
Coaching and mentorship are not "good ideas" or "nice to have's". They are mandatory prescriptions for success.
Business Coach vs. Mentorship: Which One is Right for You? 
Throughout my career, I've had dozens of coaches and mentors who have served different purposes during different stages.
While I'm a firm believer that every entrepreneur, leader, and aspiring world-changer should have both a coach and a mentor (and probably half a dozen of each), there are a few subtle differences between the two relationships that are important to understand.
A mentor is an unpaid ally–someone older and more experienced than you–who you can turn to for advice and guidance whenever you're facing challenges or opportunities in your life and business.
Although mentors are an invaluable resource, the mentor/mentee relationship is personal, not professional. Because there is no exchange of concrete value (i.e. money), you can't always rely on a mentor to carve out 1-2 hours a month to talk with you 1-on-1 or provide the unwavering daily accountability you need to succeed.
And, more often than not, your mentor will be too busy to sit down and provide the tactical feedback you need on specific aspects of your life and business (e.g. tearing down a new sales funnel, examining your schedule, or helping you work through specific challenges with a key employee).
A coach, on the other hand, is paid to give you their expertise and get "down in the trenches" with you on a weekly or daily basis.
When you hire the right coach, they'll walk with you through every step of the journey and give you consistent real-time feedback on your biggest challenges.
If you pick the right coach (more on that in a second), they'll also give you no-holds-barred accountability and connect with you on a daily basis to ensure you're doing the right things and making real progress toward the goals you've set.
A good mentor will put you on the path to success, but the right coach will walk down that path with you and ensure you're staying on course every step of the way.
But…
How do you find the right coach who can accelerate your success and help you get to where you want to be faster?
By following my simple five-step formula.
The Five-Step Formula for Finding the Right Business Coach or Mentor 
Although the right business coach can accelerate your success, shave decades off your learning curve, and empower you to achieve 10X more than you ever dreamed possible… 
The wrong business coach or mentor can and will sabotage your success, hold you back from greatness, and drain your bank account while doing it. 
To ensure that you're working with the right person, you must make sure your business coach or mentor meets these five criteria. 
1. Your Business Coach Must Have "Been There, Done That" 
Anyone can give you theory, but real-world experience—acquired with skin in the game—is the best foundation for sound, actionable advice.
I see thousands of people offering life and business coaching services who have never accomplished anything themselves and you should avoid these people at all costs.
Think about it. You wouldn't ask someone who is overweight and out of shape for advice on fitness. You wouldn't ask your friend's stepdad (who's on his third marriage) for advice on how to have a happy relationship. And you wouldn't ask your broke friend who works at Burger King on where to invest the profits from your business empire. 
It's the same with coaching. The best coaches, the business coach who can take you to the next level and help you compress a year's worth of progress into just a few months, have achieved everything you want to achieve and more. 
They have a proven track record of success both in their own lives and in the lives of the clients they serve that prove they can not only talk the talk but walk the walk.
For example, every year, I work with dozens of amazing clients with the goal of building a 6-figure business. More often than not, I help them hit their first $100k within 3-6 months of working together. 
How? Because I've built five 7-figure businesses in five different industries and know exactly what my clients need to do to increase the income in their business.
2. Find a Coach Who Shares Your Morals and Ethics
In a world saturated with coaches who promise to help you make money, there is no shortage of "gurus" who can help you get rich. The catch? You have to compromise your values to get there.
I don't recommend risking your reputation—and possibly jail time —just to make money.
Instead, choose a mentor with integrity.
That's why I sought out coaching from respected entrepreneurs and speakers like Tom Venuto, Yanik Silver, Carrie Wilkerson, Joel Weldon, Joe Polish, Taki Moore, and Bedros Keuilian. These are men and women who have uncompromising ethics and have showed me how to achieve my dreams without sacrificing my morals.
Even if a business coach has achieved what you want to achieve, that doesn't mean they are the right fit for your life. You need people who share your morals, ethics, and values and have achieved success in the same way you wish to achieve it. 
3. The Coach Must Deliver No-Holds Barred Accountability
One of the primary reasons for working with a business coach is to have someone holding you accountable to the commitments and non-negotiables you set for yourself. 
Ideally, you want to work with a coach who is willing to offer strict daily accountability and who has a track record of being a "hard ass" who refuses to let their clients off the hook.
If you tell your coach that you are going to do something and you don't do it, you should know that they won't let you down easy. 
4. You Must Have Good Rapport with Your Coach
For a coaching relationship to be successful, you must like your coach (shocking, I know). You must have a good rapport with them and enjoy your interactions together. No matter how ethical and successful a coach is or how heavily they hold you accountable, the relationship won't work if you don't get along with one another. 
Before hiring a business coach, spend some time going through their online content and social media profiles. If you can, get to one of their live events – or see them speak somewhere. Try to see if you share similar interests, beliefs, and attitudes about the world and about success. 
The best coaching relationships are those that last for several years (not just a few months) and for this to happen, you must genuinely like, respect, and admire your coach. We've all seen great sports teams break down when the player-coach relationship goes sour, and it's no different in business.
5. You Must Check Your Coach's References 
What's the first thing you do when you hear about a new restaurant in town? That's right, you go straight to Google for the online reviews. You wouldn't go there without at least seeing what a few other people said about the experience. The same is true when hiring a coach.
Sure, you can look at their website and read the success stories. But I encourage you to go the extra mile and ask to speak with a few of their past clients (because I've heard horror stories about some coaches posting things that people never said).
It's crazy but true. 
By taking the time to hear from their previous clients, you'll gain a better understanding of what your coaching experience will be like and what you can expect. You'll quickly be able to spot any red flags and identify potential problems before investing your hard-earned cash.
Once you have social accountability (friends, co-workers, family) and professional accountability (a business coach), there's only one final step to making your non-negotiables stick. 
What to Do When You "Can't Afford" a Coach or Mentor
Knowing how to find the right coach or mentor is great. But many of you might be in a position where you can't yet afford the premium prices they charge.
After all, most coaches (who can actually deliver valuable results) charge anywhere from $1,500 to $3,000/month–more than most people's mortgages–for their services.
So what is an aspiring Empire Builder to do?
Simple…
Use free virtual coaching and low-cost programs to make progress toward your goals until you can afford the investment.
For example, even though I charge $25,000/day for 1-on-1 coaching and $7,500 for my two-day workshops, I give away 80% of my best content and strategies for free on Early to Rise and my Instagram account.
I also share most of my advanced strategies and "done for you" formulas and systems inside of my "Double Your Income" course, 2X-10 Less (which costs 80% less than my group coaching workshops).
If you read my content, watch my Instagram stories, go through my course and take action on everything I share, you could easily add an extra $2,500 to $5,000 to your bottom line and then reinvest the profits into my custom coaching programs that will help you get a 50-100X ROI on your investment (like my client Frank Den Blanken who went from the low 6-figures to multiple 7-figures only 12 months after hiring me).
Conclusion
All high-performers and game-changers have coaches and mentors they can turn to when faced with uncertainty and adversity.
And now, you not only know why a business coach is essential to your success, but you have a clear formula for finding the right coach who can 10-100X your results faster than you ever thought possible. 
No matter where you are or where you want to be, a good business coach can help you get there faster. And while you don't have to work with me, you must work with someone if you want to move faster, avoid the common pitfalls on the path to success, and achieve greater levels of success than you ever thought possible. 
Over to you.
Who is your coach or mentor? If you don't have one, who will you contact this week to ensure you're on the fast track to success?
If you'd like to learn more and see if you qualify to work with me or one of my coaches, send an email to support@earlytorise.com with the subject line "Coaching."
#
Want to Achieve Your 12-Month Goals in the Next 12 Weeks?
Then click here to get free access to my "90-Day Reality Maker Blueprint"–the exact tool I use with my $25k/day coaching clients–where I'll show you how to achieve your biggest goals in only 90 days or less.