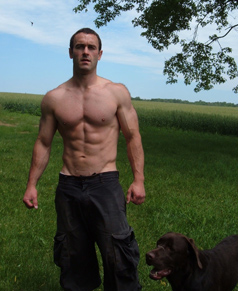 I'm a techno dunce and don't use any fitness apps but according to Turbulence Training readers, these are the best fitness apps..
********
Hey Craig! The best device would be a Polar heart rate monitor. The fuel band doesn't work to well with measuring MRT type training.. See ya at TT Summit! – Joseph
I don't use any apps – I've got TT print out's in my gym bag, and watching HWR video's on my laptop is as advanced as I get! Why make it more difficult?  – Leanne
I appreciate the TT approach and would like to see yours become an app. Fitbit, Gorilla and YAYOG are favorites of mine. – Brent
Heart rate monitor all the way. Hate training without it. There's some cool apps that send the info straight to your phone, but I still like the instance feedback via a watch. – Kelly
Myfitnesspal for keeping an eye on calories and exercise progress. Gymboss for timing cardio cycles (by the way, I wish I'd bought the "Max" because I'm always changing the times. It's not a huge deal but the "Max" saves previous settings). Second the idea of a TT App. – Craig
I have the Nike Fuelband and honestly its good for someone who is a beginner, maybe just starting a routine and getting back in shape. I like the tracking, but if you've been working out for a while, its no different than an iPhone app or like a watch tracker. – Anthony
Bluetooth heart rate – syncs with IPhone – James
I have one and enjoy it. I work well with a tangible daily "goal". – Sheri
Barnard Nike Trainig Club …… – Karyn
New turbulence training app on the way??? – Jared
iPad with TT training manual PDF – Steve
FullFitness. You can create your own workouts and track your progress from week to week. Also shows you videos of how to properly do a certain exercise. – Melissa
Secondspro all the way for interval setup. Stronglifts and skogg system are good for their specific purpose as well. – Gordon
MyNetDiary, DB Tracker, Counter Plus – Stacey
My brothers and I used the Nike+ system for years. We live in different states and it was a way to compete with each other. And it worked!
As an ulterior motive, when one brother was in cancer treatment it allowed me to gauge how he was doing without always having to ask him outright. I still use it, but we can't compete since Nike took down the challenges. I'm thinking of asking for a FitBit for my birthday. I'm intrigued that it does more than just walking/running, especially the sleep monitor. – Sharon
I tried the UP band from Jawbone. Some quality issues that included a recall but it's a pretty solid device now that they have worked out the bugs. Integrates with MyFitnessPal and other apps so you can track calories along with your movement. That being said, it doesn't have a watch and gets in the way during daily activities. I quit wearing it after I had to send it back for replacement after it broke while splitting wood. – Dave
Training Peaks for me. I'm a group fitness instructor and personal trainer, and have used heart rate and perceived intensity for years. But for my own cycling workouts Training Peaks combined with a power meter has given me data for actual exercise intensity, acute training load, and chronic training load. –  Bill
Umm does pen and paper count?and mobile phone stopwatch? – Oliver
Thank you for sharing YOUR favorite fitness apps.
Craig Ballantyne, CTT
Certified Turbulence Trainer