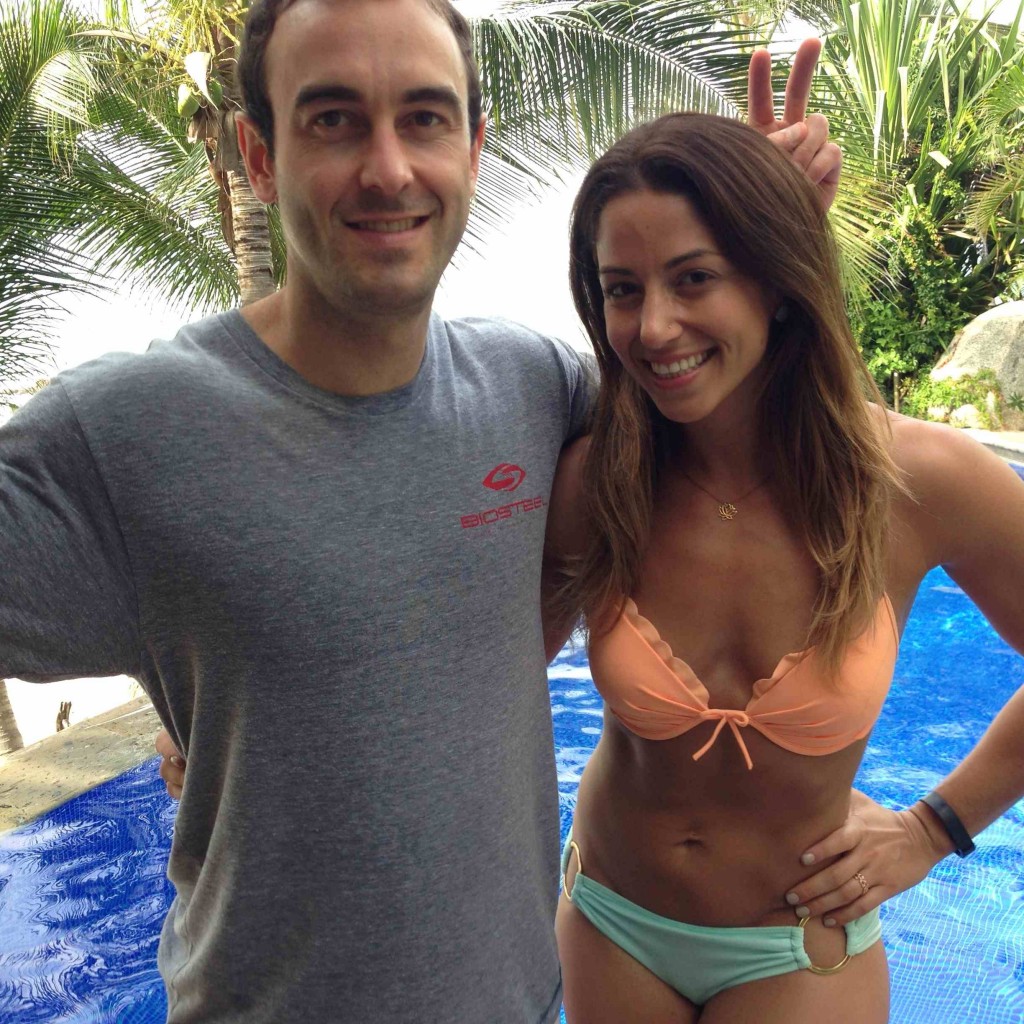 This is what I call a "Bad Idea Jeans" workout.
Do you remember that skit from Saturday Night Live back in the 90′s? It was one of my favorites. It included classic quotes like this one:
Guy #3: "Well, he's an ex free-base addict, and he's trying to turn around, and he needs a place to stay for a couple of months."
Image on Screen: BAD IDEA!
(Haha, and no, they were not talking about Toronto's mayor, Rob Ford…)
The skits worth Googling if you've never watched it…although it's politically incorrect, I must warn you.
And speaking of warnings, this morning I had to give my good friend Dion a classic CB Workout WARNING.
He's back on the fat loss scene after letting himself slip for a few months, and his friend, a meathead gym rat, gave him a terrible workout to follow. It included 15 sets of chest on Day 1, including the shoulder-KILLING bodybuilder barbell bench press. That was followed by 9 sets of triceps.
"No, no, NO! Do NOT train like this," I told him.
"You're almost 40 years old, you haven't lifted in months, you have a wife and young son, and you have an important career! That's a Bad
Idea workout right there. That type of workout is guaranteed to hurt you, and it's built for a steroid-using bodybuilder, not someone looking to lose fat," I lectured.
Like you, he needs to be using 21st-Century, research-proven fat loss workouts, like this circuit, courtesy of the hot, sexy, lean & lovely Neghar Fanooni
In this Kettlebell-Bodyweight circuit, you'll rest as little as possible between exercises and you will complete 3-5 rounds total.
1) KB Goblet Squats – 10 reps
2) KB 1-Arm Row – 10 reps per side
3) KB Goblet Reverse Lunge – 10 per side
4) Push-up or Decline Push-up – As Many Reps as Possible
5) KB Swing – 20 reps
That's a REAL fat loss workout, one that will give you results safely and efficiently. Just say NO to Bad Idea bodybuilder workouts from the 1990′s.
Get more REAL fat loss workouts & nutrition advice here
Smokin' hot workout from a smokin' hot trainer
Train smart and safe,
Craig Ballantyne, CTT
Certified Turbulence Trainer
PS – Here's a really cool interview I did recently…
…about my failures in business and my struggles with anxiety.
Listen to the "Craig On Fire" interview here
It will also give you my #1 quote and book recommendations. Let me know what you think.