Miss Eating Crackers? Eat These! New Product I LOVE: Jilz Crackers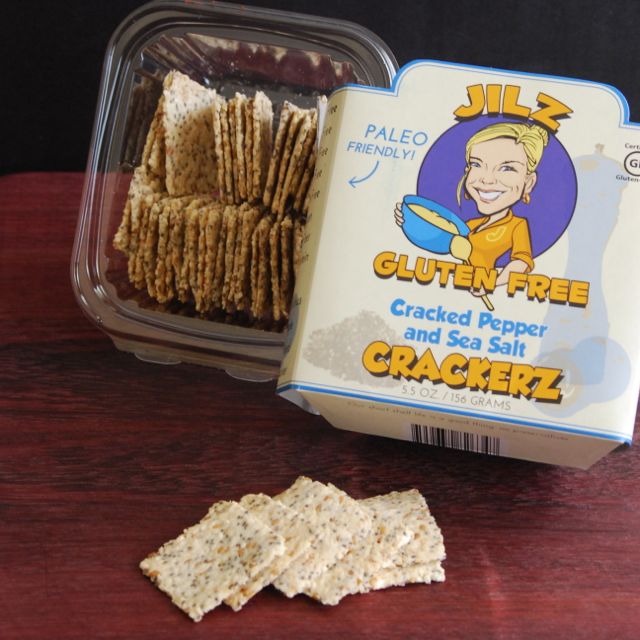 With all the low carb hype over the years you may have found yourself missing those little crunchy bites of goodness. While it's true that the nutritional value of most commercial products is quite low, I think we can all agree that crackers are nonetheless, a fantastic vehicle for some delicious toppings!
And then there's gluten free crackers…the buzz worthy word can be just as deceptive as "fat-free" was in the 80's and 90's. Many gluten free products are no better than nutrient-void processed breads, crackers, and treats we're trying to steer clear of.
Top 12 foods to OVEREAT to lose weight
But THIS light, crunchy, salty and savory cracker has renewed my afternoon snacks and met my nutritional criteria!
I am delighted to share with you a product that even people who are NOT gluten free prefer over 'regular' crackers.
Jilz Crackers are made from simple, whole ingredients including almond flour, organic sesame seeds, organic chia seeds, organic flax seeds, organic tapioca starch, organic apple cider vinegar, purified water, and seasonings.
Many of these items are on the Super Foods spotlight list these days because they offer a host of nutritional benefits. Jilz has packed all the goodness into a tasty, crunchy to snack again!
Here are 4 of my favorite ways to enjoy Jilz Crackers (especially the Sea Salt & Pepper flavor):
All by them selves—they are that good!
Topped with a dollop of Sun butter and a slice of fresh strawberry
Dipped in hummus and paired with a nice goat cheese
Sandwiched with avocado, tomato and a drizzle of balsamic glaze
It's fun to be a healthy foodie these days—people just like you and me are creating incredible products that support our desire for a healthy life and trim body without giving up the fun of eating.
While you don't need to feel guilty eating Jilz Crackers, remember that no matter what you're eating portion size matters. Make sure you check the label and stay aware of satiety cues as you eat—Bon Appetite!
Written By Missi Holt