Best Delta 8 Carts
Best Delta 8 THC Carts
Delta 8 THC Vape Cartridges
Buy Weed Online
Best Delta 8 THC Gummies
THC Gummies
Best THC Gummies
Best Delta 8 Gummies
Area 52 Delta 8 THC Gummies
Halloween Doesn't Have to Be SCARY! …Guide to Avoid Sugar Overload
If you find Halloween positively terrifying not for all the ghouls and goblins but because of the all the potential dietary pitfalls inside every little wrapper don't despair!
I have some very simple tips for you to execute this year so you can avoid the dreaded sugar overload and make this Halloween fun and playful once again!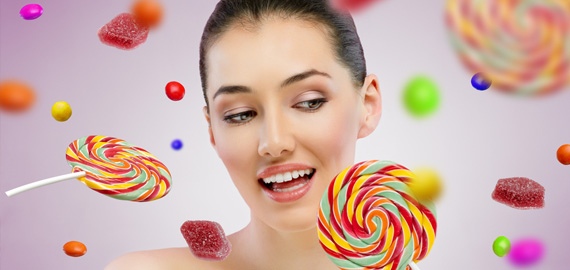 Overeat these foods and LOSE more weight
Limit Face Time with Candy: Having bags of candy just sitting in your house waiting to be gobbled up is super dangerous and a good way to over do it before the big day even arrives. Buy candy as close to Halloween as possible—I tend to pick up some sale items on my way home from work an hour or two before trick-or-treaters arrive and I limit it to 2-3 bags.
Buy Candy You Don't Like: If you don't like it, you're less likely to eat it! Avoid your favorites—there's really no need for that kind of temptation.
Buy Halloween Themed Favors: Afraid you'll pig out on candy you don't even like? No problem. There are lots of little party favors like skeleton erasers and glow-in-the-dark rings that kids love just as much as candy—plus you're treats will last longer than their snack sized sweet treats!
Eat Dinner: Prepare a healthy meal and eat dinner before trick-or-treaters arrive so you are satisfied (I highly recommend roasted salmon, roasted butternut squash, and a lemon kale salad—it's super satisfying, nutritious, and slightly sweet due to the squash. You won't even miss the candy)
Roast Pumpkin Seeds: Toss pumpkin seeds with some pumpkin pie spice and sea salt for a satisfying snack—place a bowl of them near the front door or where ever you keep the candy. Instead of grabbing for a Snickers mini every time the doorbell rings, grab a few pumpkin seeds.
Stay Hydrated: This is actually the best way to avoid sugar overload—if you're hydrated you will have less cravings for sweets, less miscues for food, and you'll feel satisfied rather than struggle with a case of the munchies all night.
Halloween is such a fun holiday—full of wonder, curiosity, fright (in a fun way!), and the playful spirit of dressing up and sharing in community delight. Make this holiday one to remember, not because you broke the all-time record for eating Milky Ways in 5 minutes, but because you made smart choices and enjoyed every moment! Happy Halloween!